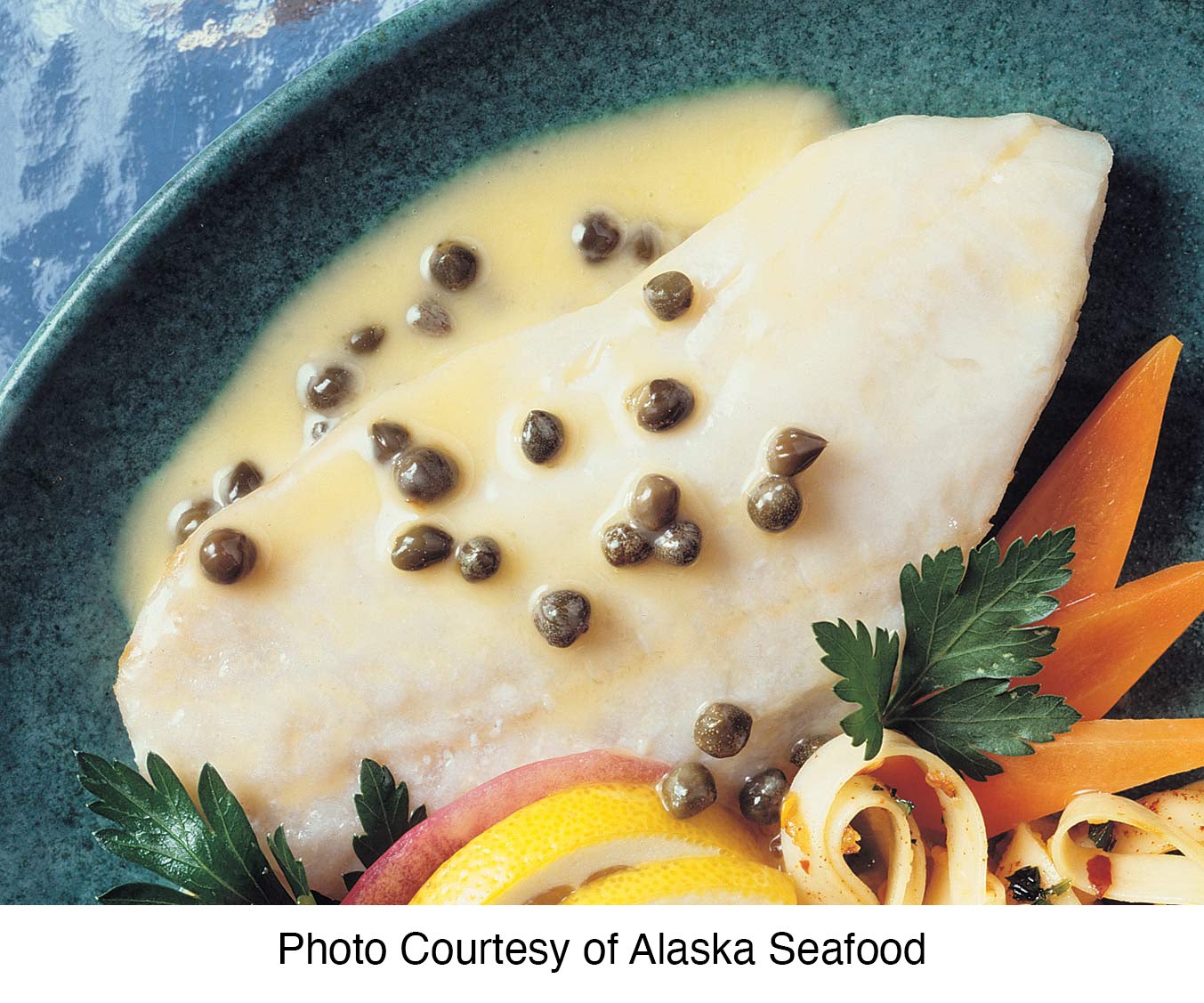 Wild Alaska Pollock Piccata
24 servings
Ingredients
1-1/2 Cups Butter

1 Cup Lemon Juice

1/2 Cup Capers, drained

24 Fillets Wild Alaska Pollock Fillets 4-6 oz Skinless, Boneless, IQF 449512

To Taste, Black Pepper

1/4 Cup Fresh Parsley, chopped
Directions
Melt butter in a saucepan. Whisk in lemon juice and capers.

Place pollock fillets in a single layer in the bottom of greased hotel pans.

Season with pepper; drizzle with caper sauce.

Bake at 450°F for 7-8 minutes, or until pollock flakes when tested with a fork.
To serve: Place two 3 oz. fillets or one 6 oz. fillets on each serving plate. Sprinkle each serving with ½ teaspoon parsley. Serve with spinach fettuccine, if desired.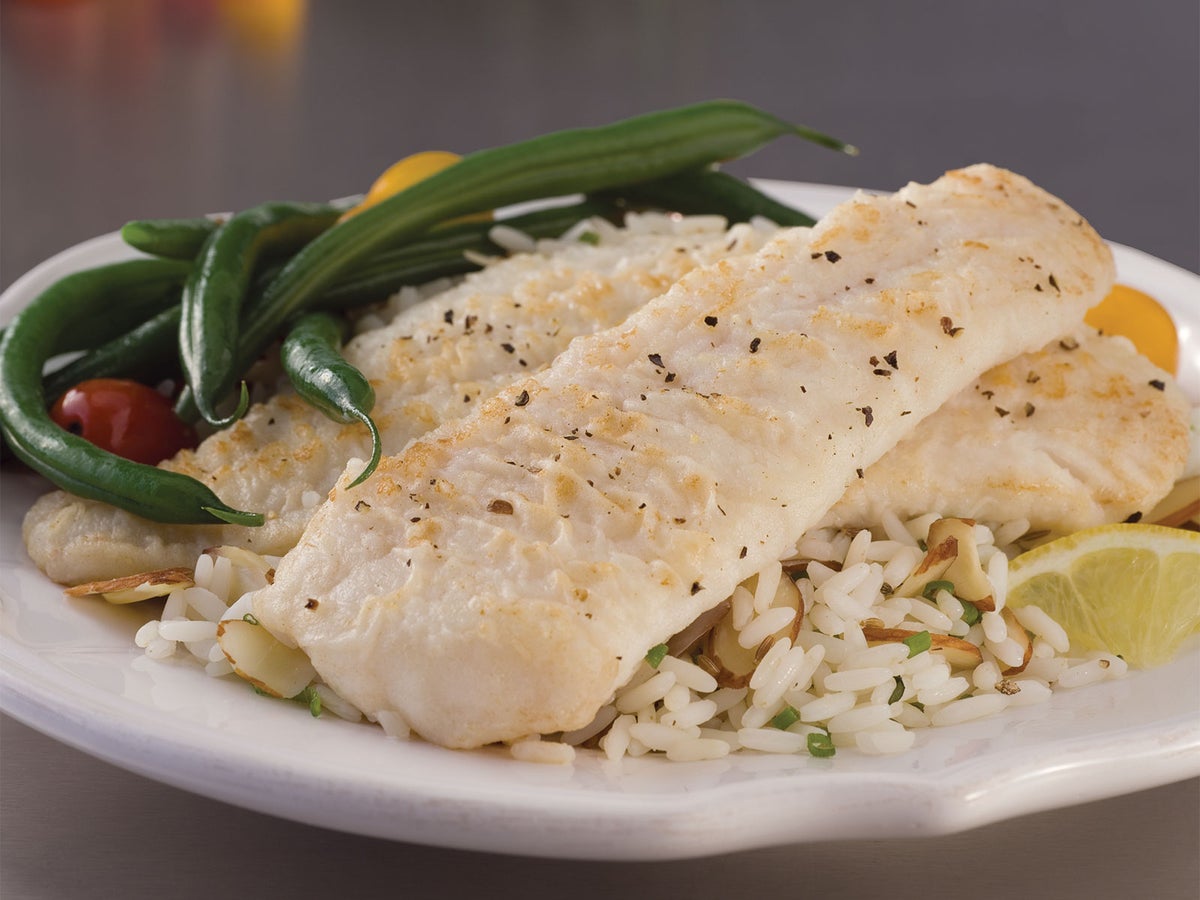 Wild Alaska Pollock Fillets 4-6 oz Skinless, Boneless, IQF
Learn More