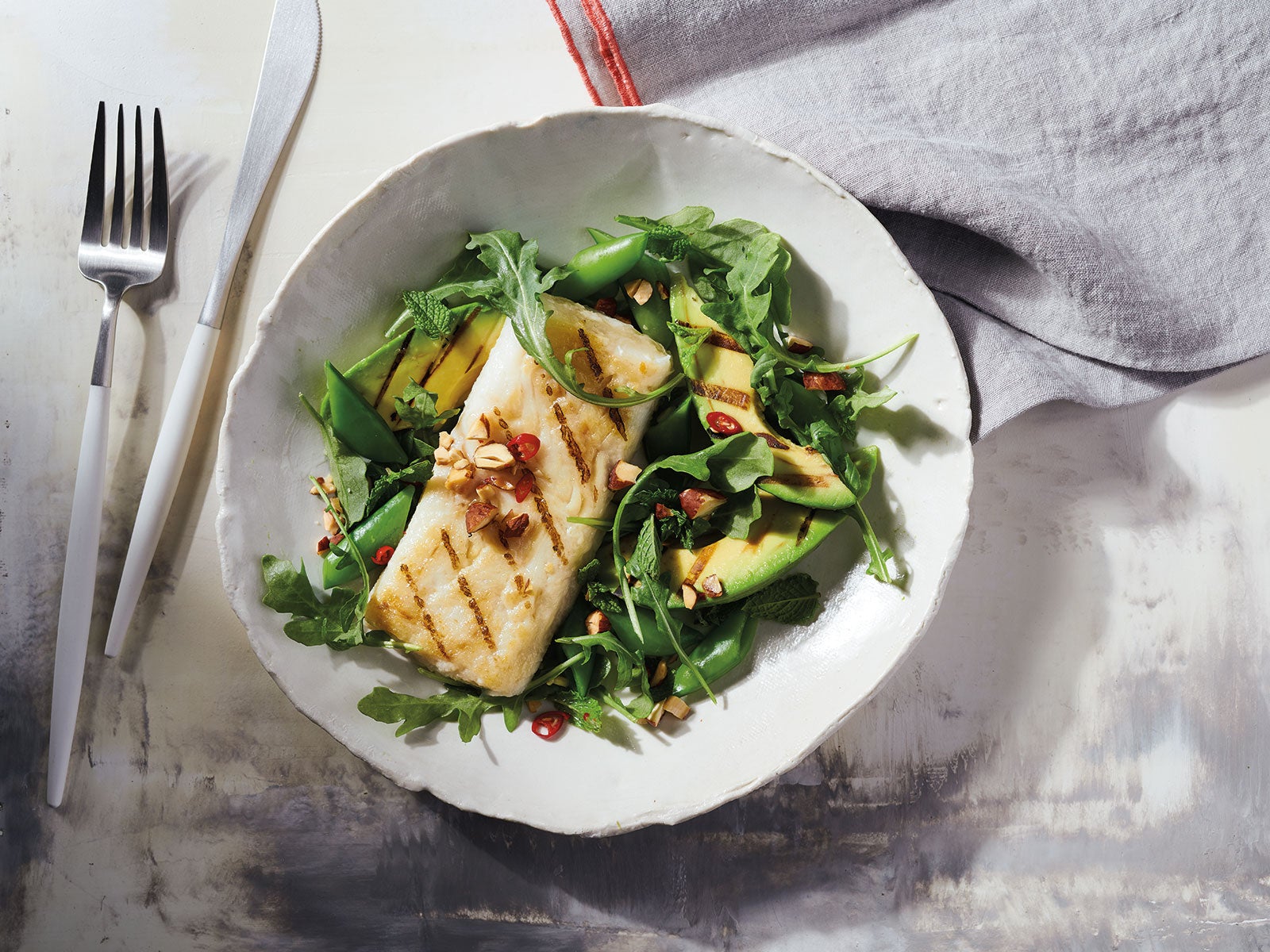 Wild Alaska Pollock Salad with Grilled Avocado & Vietnamese Vinaigrette
12 servings
Ingredients
4 Ounces Lime Juice

2 Ounces Fish Sauce

2 Ounces Water

2 teaspoons White Wine Vinegar

4 teaspoons Sugar

1 Garlic Clove (Minced)

2 Thai Red Chili Peppers, thinly sliced

12 Portions Wild & Simple Entrée Redi™ Wild Alaska Pollock Fillet Portion 5.7 oz Deep-Skinned, Boneless 427726

6 Avocado, peeled and pitted

12 Cups Baby Arugula

12 Ounces Sugar Snap Pea Pods (trimmed)

Vegetable Oil

Garnish Tamari Almonds (chopped)

Mint for Garnish
Directions
Combine lime juice, fish sauce, water, white wine vinegar, sugar, garlic, chiles for fish sauce vinaigrette.

Grill loins per package instructions. Brush avocado slices with oil and grill until marked.

Toss arugula and sugar snaps with vinaigrette and plate with grilled avocado, top with fish.

Garnish with almonds, mint and more vinaigrette.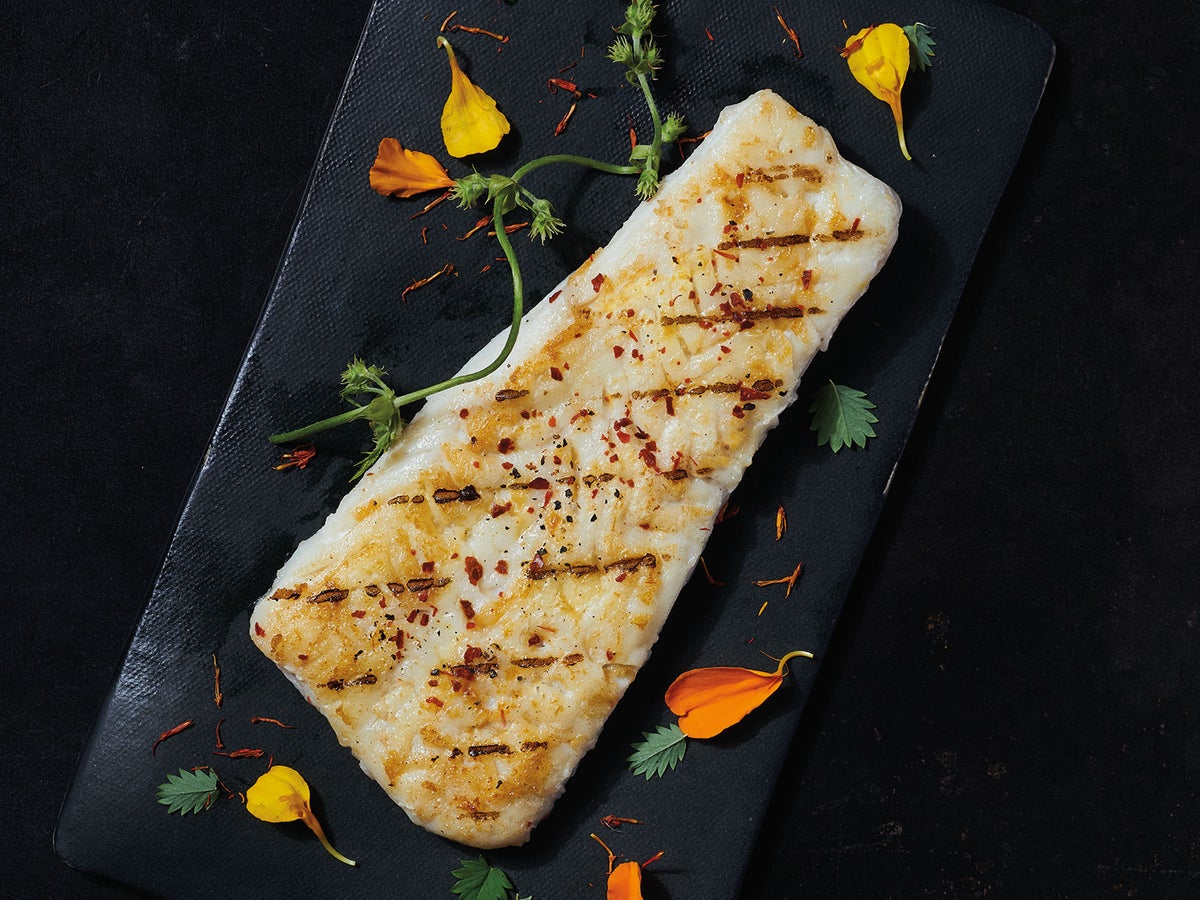 Wild & Simple Entrée Redi™ Wild Alaska Pollock Fillet Portion 5.7 oz Deep-Skinned, Boneless
Learn More