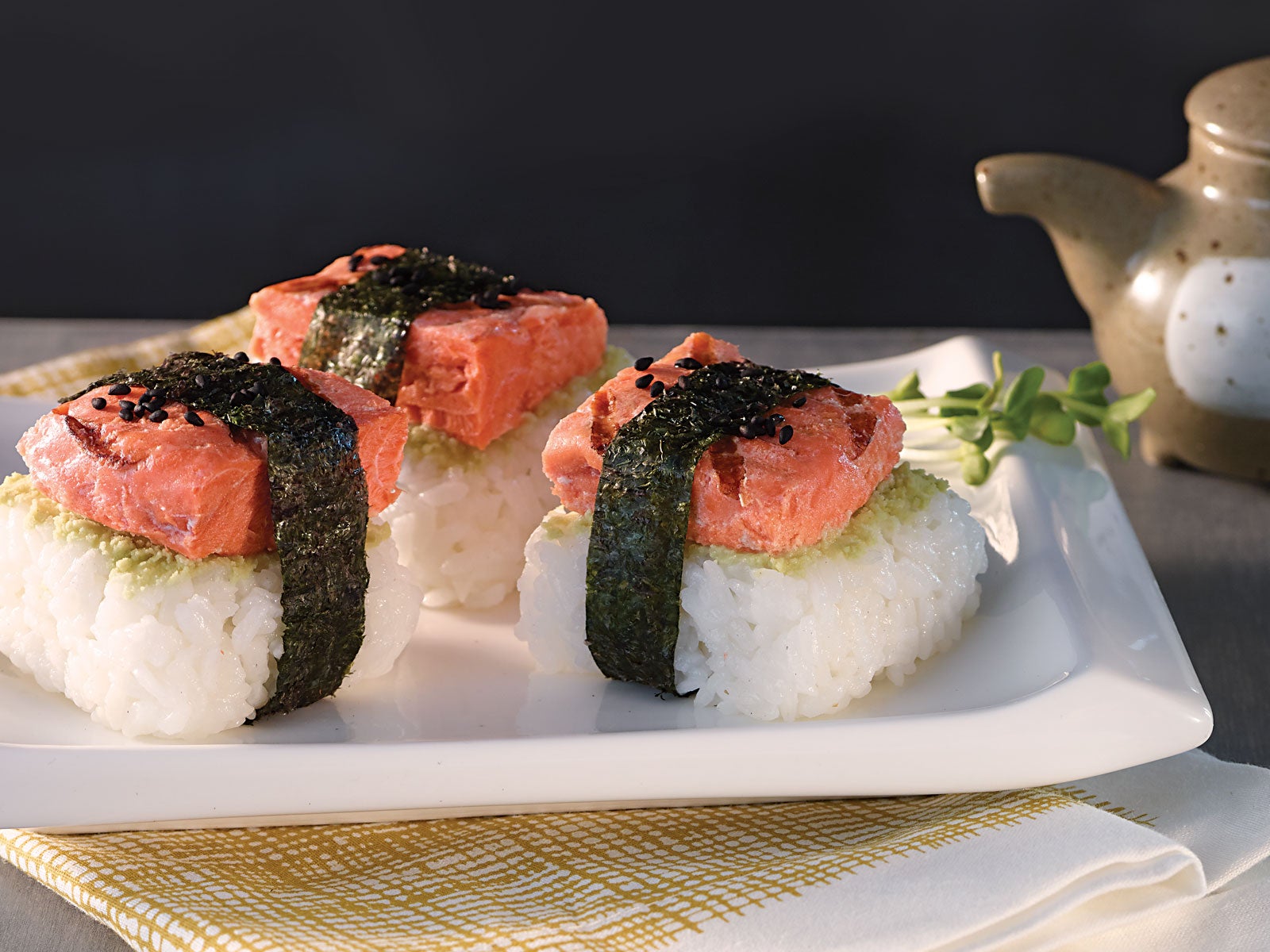 Redi Grilled™ Wild Alaska Sockeye Musubi
12 servings
Ingredients
2 1/2 cup uncooked rice

1/3 cup rice vinegar

1/2 tablespoon salt

1 1/4 teaspoon wasabi paste

6 each Redi Grilled™ Alaskan Sockeye Salmon Portion 4 oz 415192

12 each Nori sheets, cut into 3/4-inch wide strips
Directions
Heat Redi Grilled Wild Alaska Sockeye, cut in half lengthwise

Cook rice and transfer to a large bowl.

Stir together sugar, salt and vinegar until sugar is dissolved and pour over rice. Let rice cool.

With wet hands, shape 3 tablespoons of rice into a 2 x 2-inch block. Top with 1/8 teaspoon wasabi, and sockeye salmon and wrap with nori, wetting the top to seal nori together.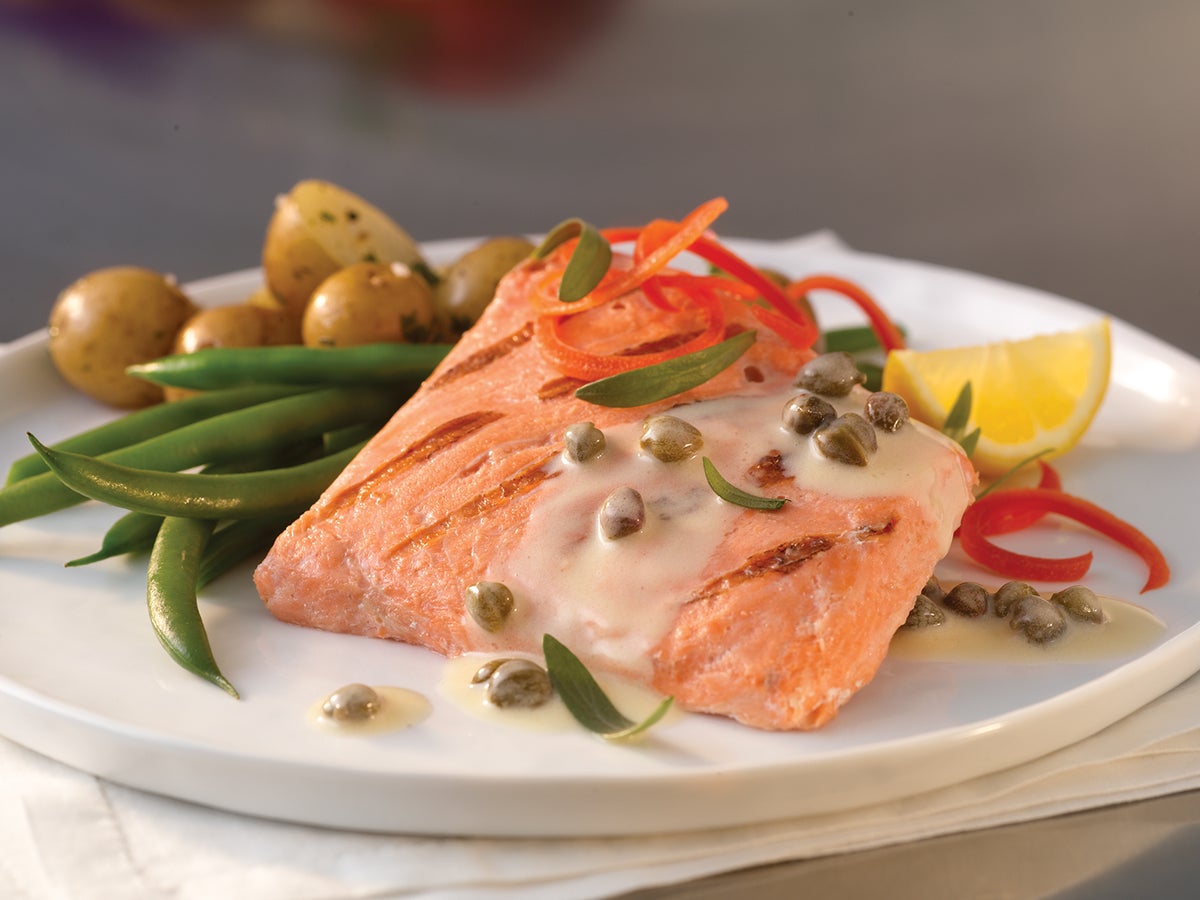 Redi Grilled™ Alaska Sockeye Salmon Portion 4 oz
Learn More