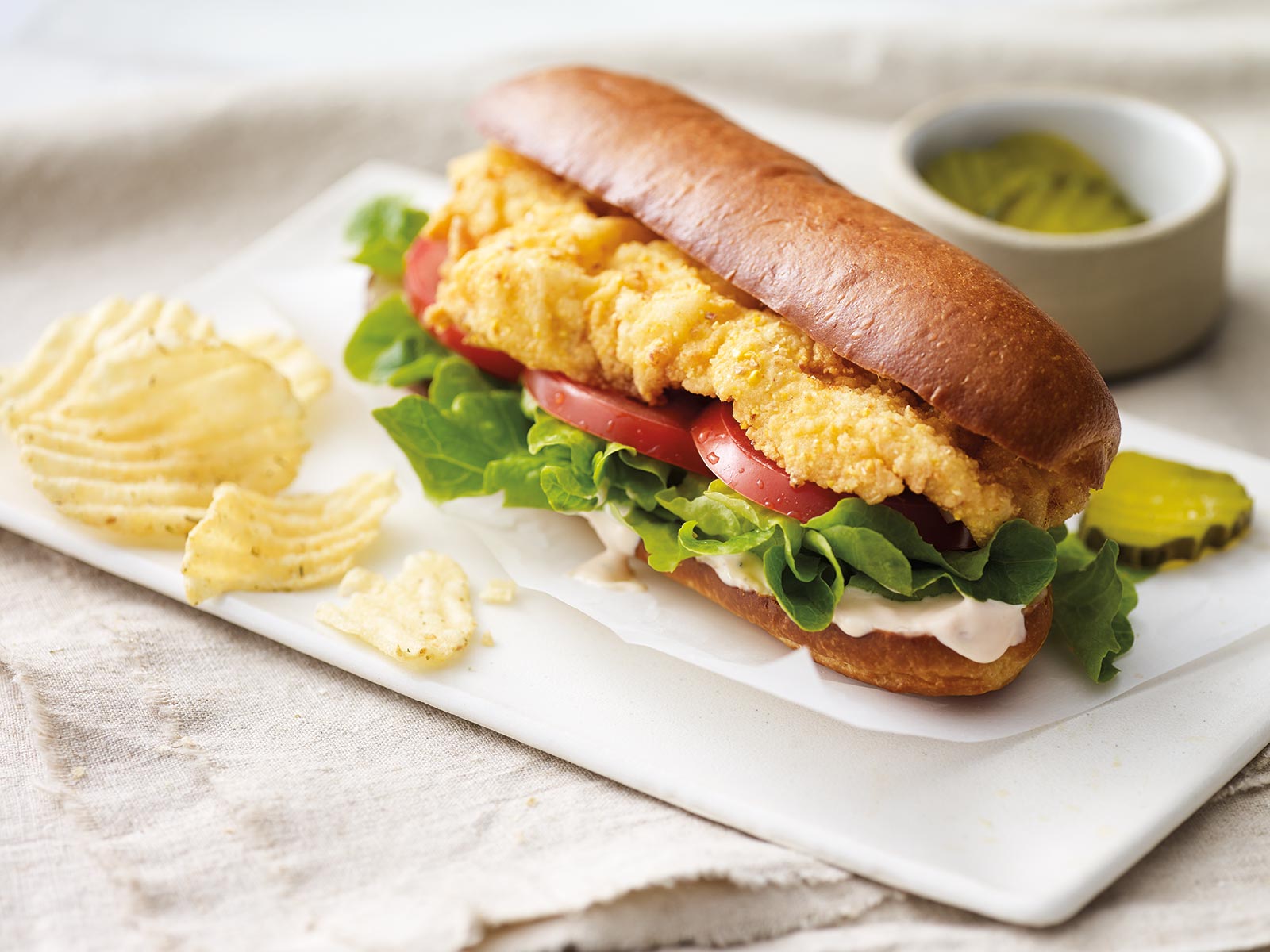 Wild Alaska Pollock Po' Boy
12 servings
Ingredients
1 Cup Mayonnaise

2 Pieces Wild & Simple Batter Redi™ Wild Alaska Pollock 2.75 lb Deep Skinned, Boneless 424915

2 Tablespoon Capers, diced

2 Tablespoons fresh Parsley, chopped

1 Tablespoon Dijon Mustard

2 teaspoon Mustard (Whole Grain)

1.5 teaspoon Tarragon Vinegar

1 teaspoon Sriracha

To taste Salt & Pepper

7.5 oz Corn Meal

7 oz Flour

2 teaspoon Cayenne Pepper

2.5 Cups Water

12 Sandwich Rolls or Brioche Rolls (Split)

Lettuce (Chopped)

Tomatoes (sliced)
Directions
To prepare the Remoulade Sauce: In a large bowl, combine mayonnaise, capers, parsley, Dijon, whole-grain mustard, tarragon vinegar, sriracha, and salt & pepper. Mix well, cover, and chill.

To prepare the fish: In a separate bowl, whisk together cornmeal, flour, cayenne, and salt & pepper. Batter individual fillets and deep fry at 375°F.

To serve, spread 3 tbsp. Remoulade sauce per sandwich roll. Top with lettuce, tomatoes, and fish.