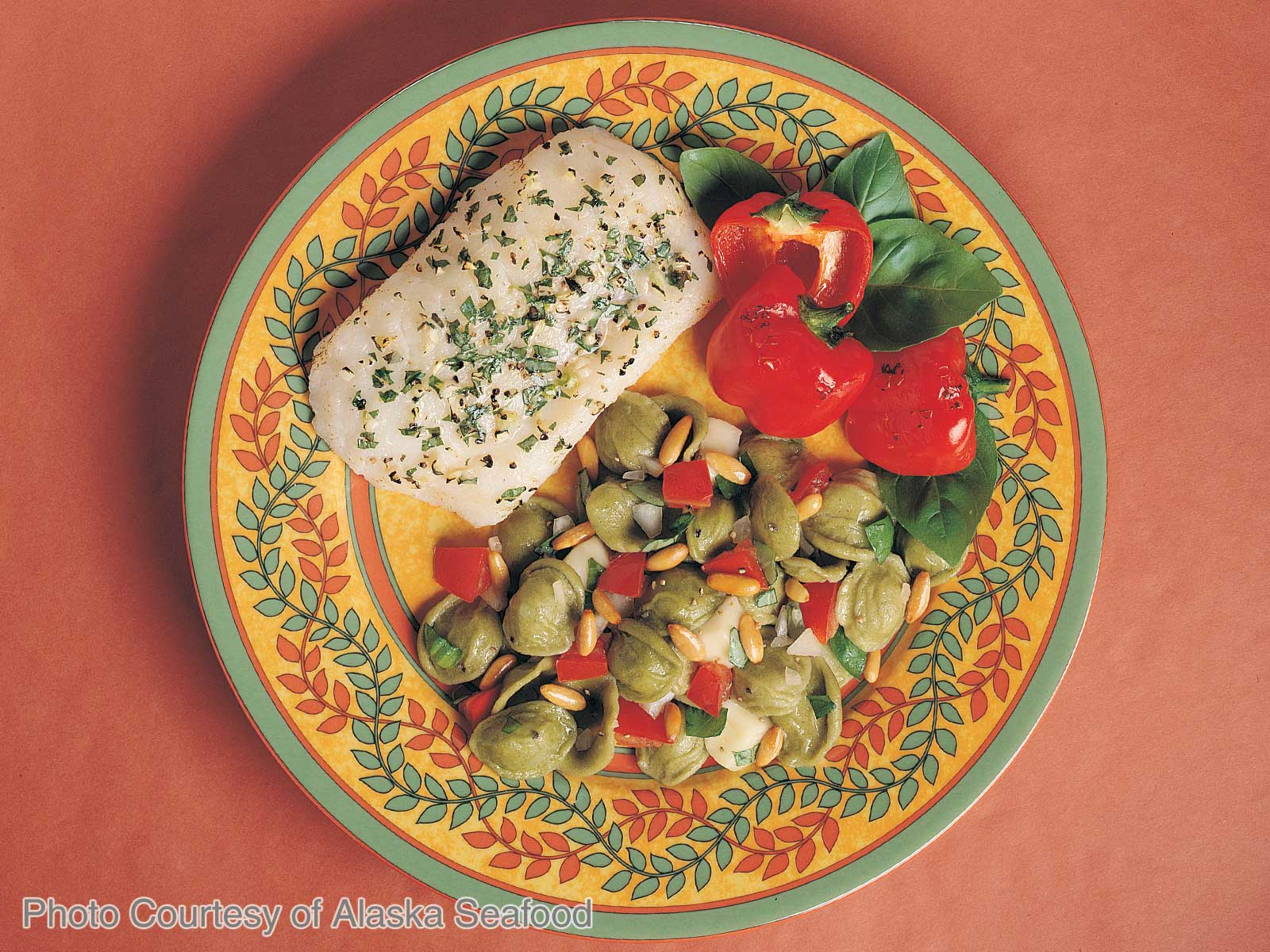 Grilled Alaska Cod with Brie-Tomato Pasta
24 servings servings
Ingredients
4-1/2 Cups Fresh Tomatoes, seeded & chopped

Approx. 3 Cups Brie Cheese (Cut in 1/2-inch Cubes)

3 Cups Fresh Basil, chopped

1-1/2 Cups Onion (Minced)

1-1/2 Cups Olive Oil

1-1/2 Cups Pine Nuts, toasted

1 Tablespoon Salt

1 to 2 teaspoon Pepper

3 lb Dried Orecchiette or Raddiatori Pasta

24 Each Cod Fillets 4-8 oz. Shatter Pack, Skinless, Boneless 442356

1-1/2 Cups Olive Oil

1 Cup Fresh Basil Leaves, chopped

1 Tablespoon Garlic, minced

1 Tablespoon Salt

1 Tablespoon Pepper
Directions
Mix in large bowl: tomatoes, cheese, basil, onions, oil, pine nuts, salt and pepper; cover and set aside.

Cook pasta according to product directions; drain well.

Toss hot pasta with tomato/ cheese mixture.

Mix oil, basil, garlic, salt and pepper until well blended.

Brush on fillets and grill or broil until cooked.

Serve 1 cup of pasta with cod.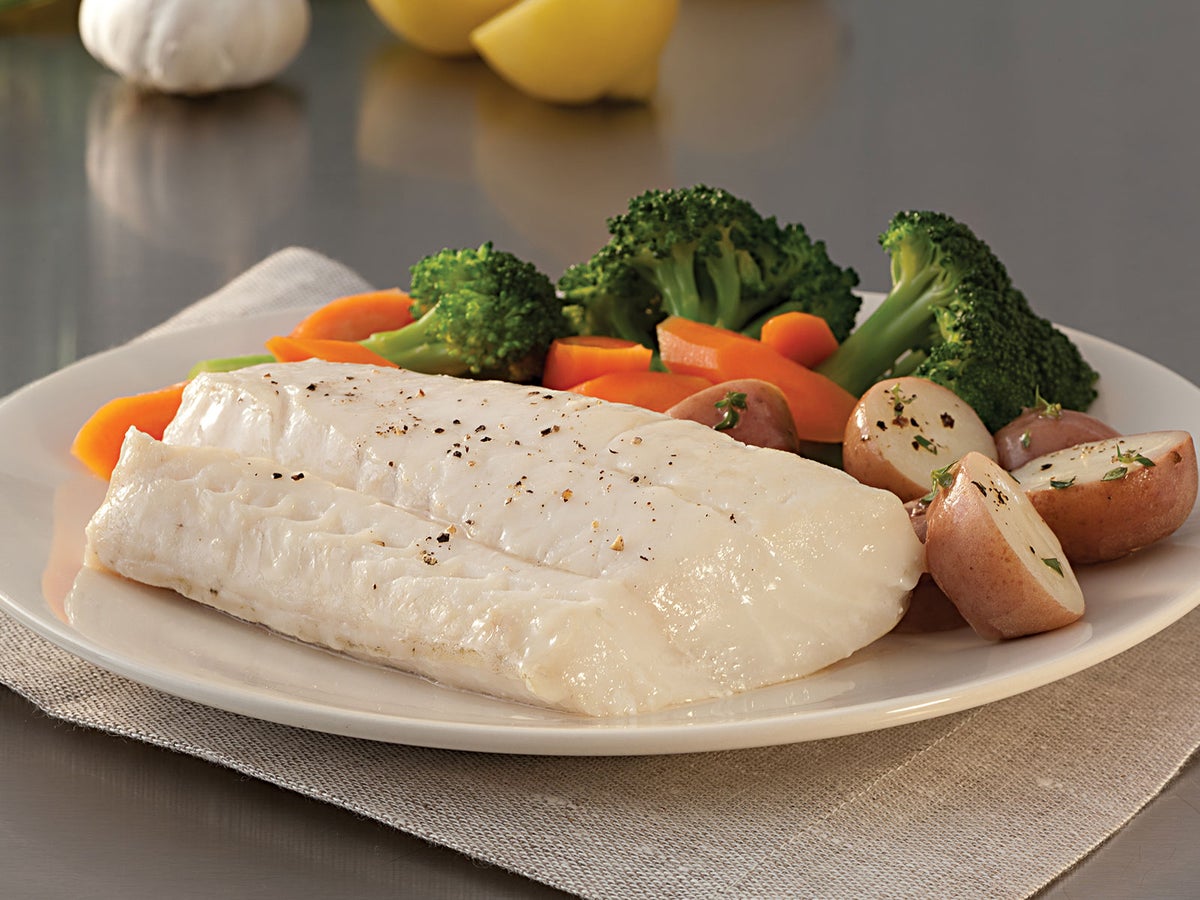 Cod Fillets 4-8 oz. Shatter Pack, Skinless, Boneless
Learn More