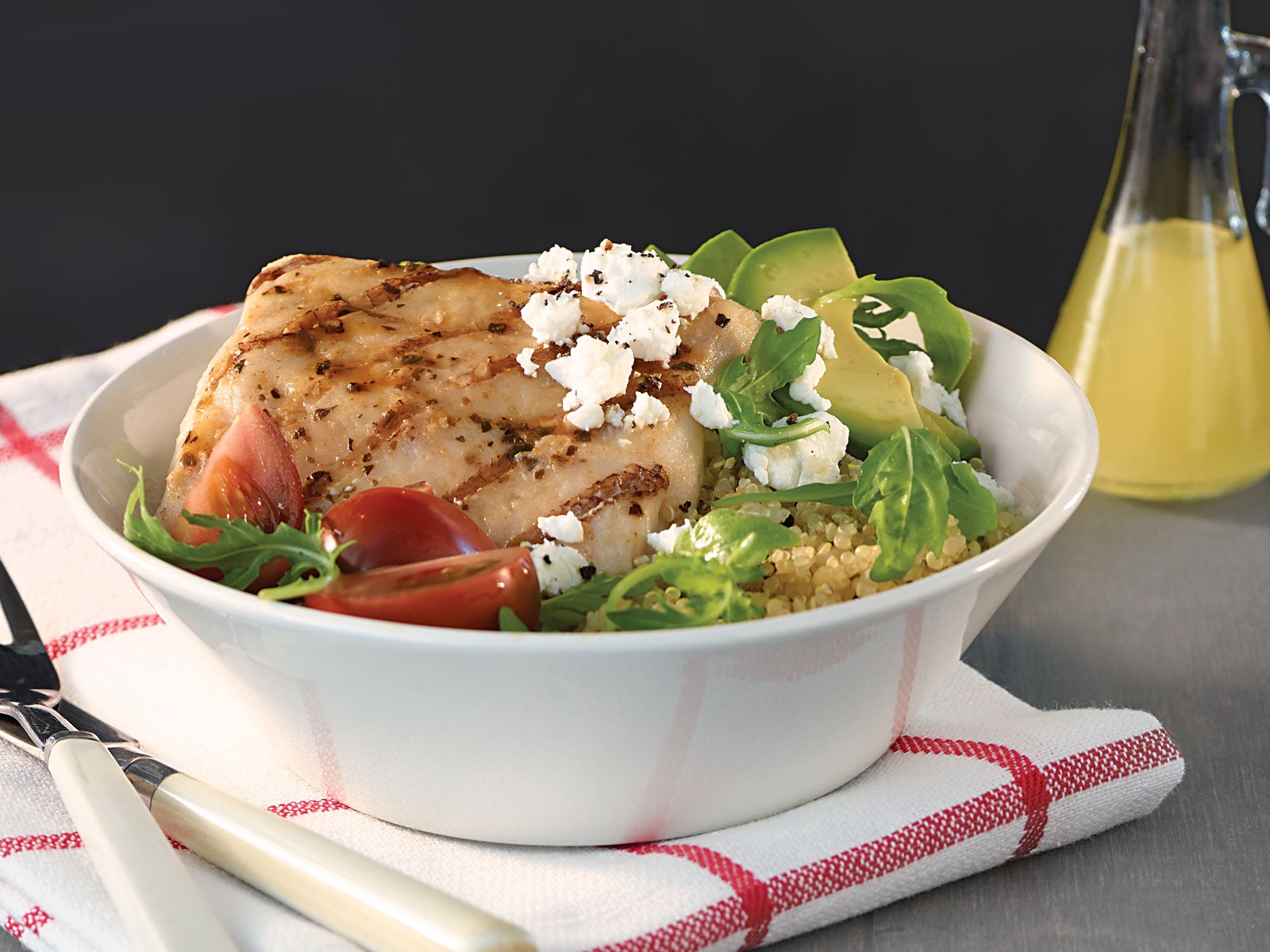 Redi Grilled™ Wild Alaska Pollock Quinoa Bowl
12 servings
Ingredients
3 tablespoons lemon juice

1/4 cup olive oil

Salt and pepper, to taste

9 cups cooked quinoa

1 pound arugula

6 each avocado, peeled, pitted and thinly sliced

12 each Redi Grilled™ Wild Alaska Pollock Portions 4oz Fully Cooked 420209

4 cups diced tomatoes

3/4 cup crumbled feta
Directions
Heat Redi Grill Pollock

In a small bowl, whisk together the vinaigrette ingredients with salt and pepper.

In a large bowl, toss quinoa with arugula and vinaigrette.

To serve, place 3 avocado slices on 1 cup quinoa. Top with 1 Wild Alaska Pollock fillet and sprinkle with 1/3 cup diced tomato and 1 tablespoon feta.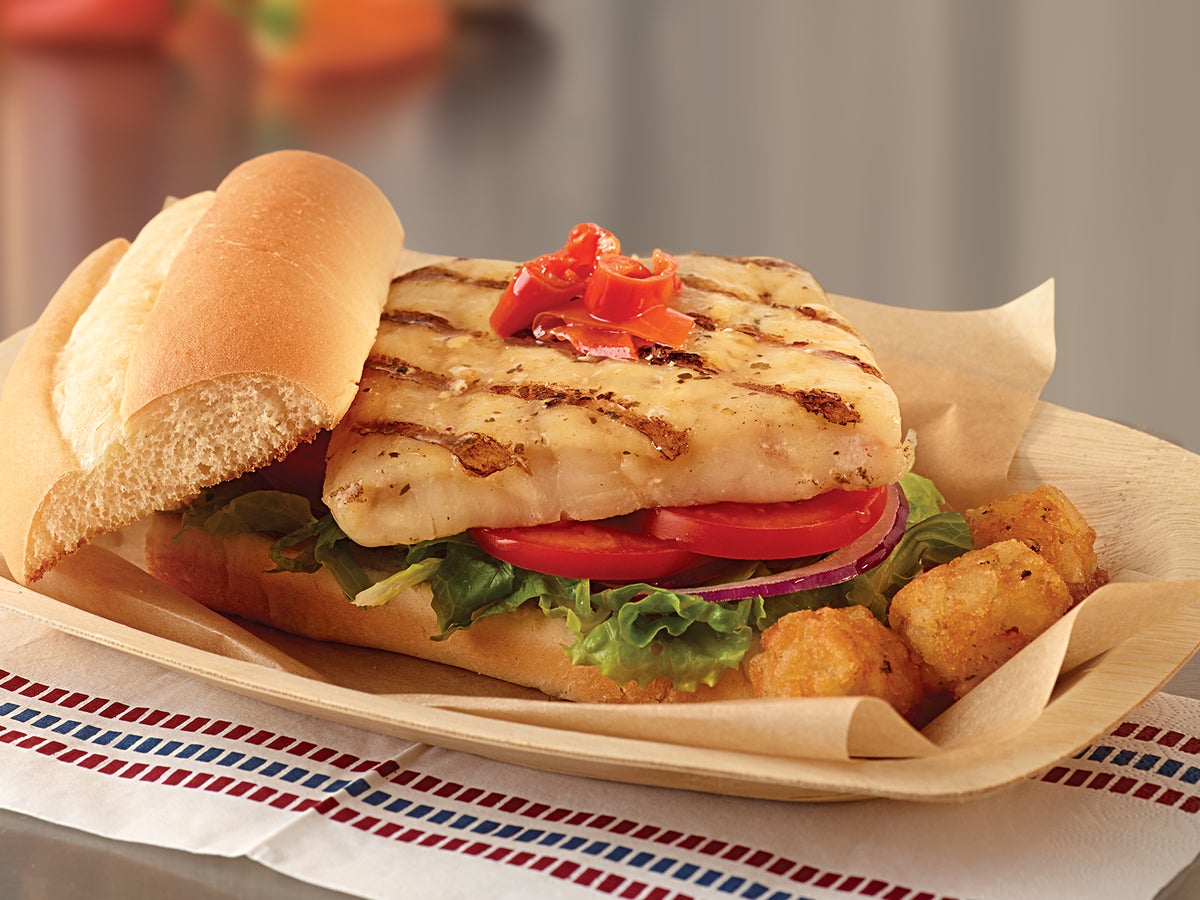 Redi Grilled™ Wild Alaska Pollock Portions 4 oz Fully Cooked
Learn More