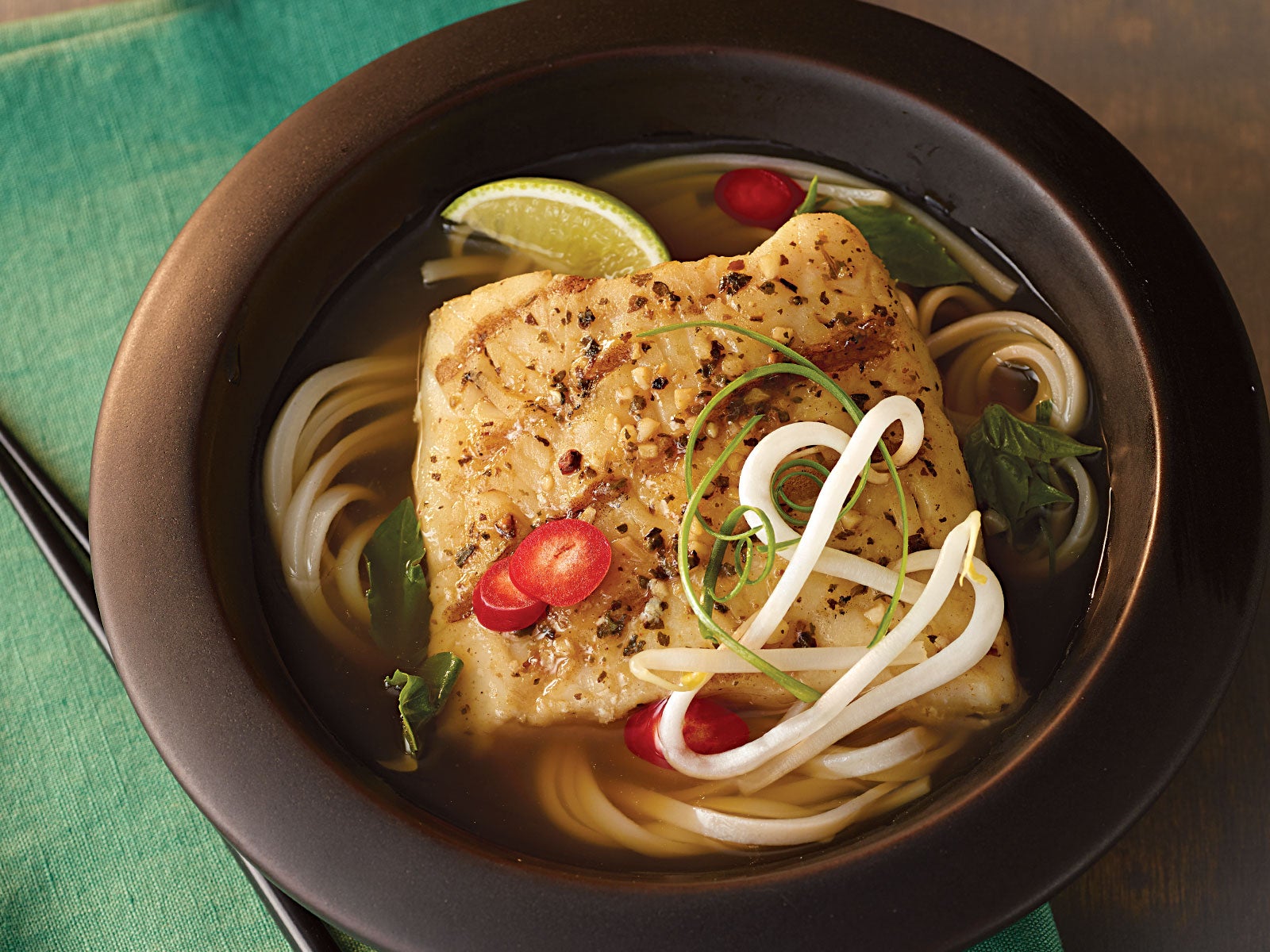 Redi Grilled™ Wild Alaska Pollock Spicy Noodle Bowl
12 servings
Ingredients
18 cup chicken broth

12 clove garlic, chopped

3 each 2-inch pieces ginger, peeled and thinly sliced

4 each star anise pods

2 each cinnamon sticks

1/3 cup fish sauce

1/4 cup soy sauce

3 tablespoon sugar

1 1/2 pound dried rice noodles, soaked

12 each Redi Grilled™ Wild Alaska Pollock Portions 4oz Fully Cooked 420209

12 each Thai basil

1 pound mung bean sprouts

3 each Fresno chili, thinly sliced

12 each scallion, thinly sliced

12 each lime wedges

Sriracha sauce, to taste
Directions
Heat Redi Grilled Pollock

In a medium saucepan, combine chicken broth, garlic, ginger, star anise, cinnamon, fish sauce, soy sauce and sugar; bring to a boil over medium-high heat. Reduce heat, then simmer for 20 minutes and strain.

To serve, place 3 oz. rice noodles in a bowl. Ladle 1 1/4 cups broth over and top with a Pollock fillet, 1 sprig basil, 1 oz. bean sprouts, a few pieces of chile, 2 tablespoons of scallions and a lime wedge. Serve with Sriracha to taste.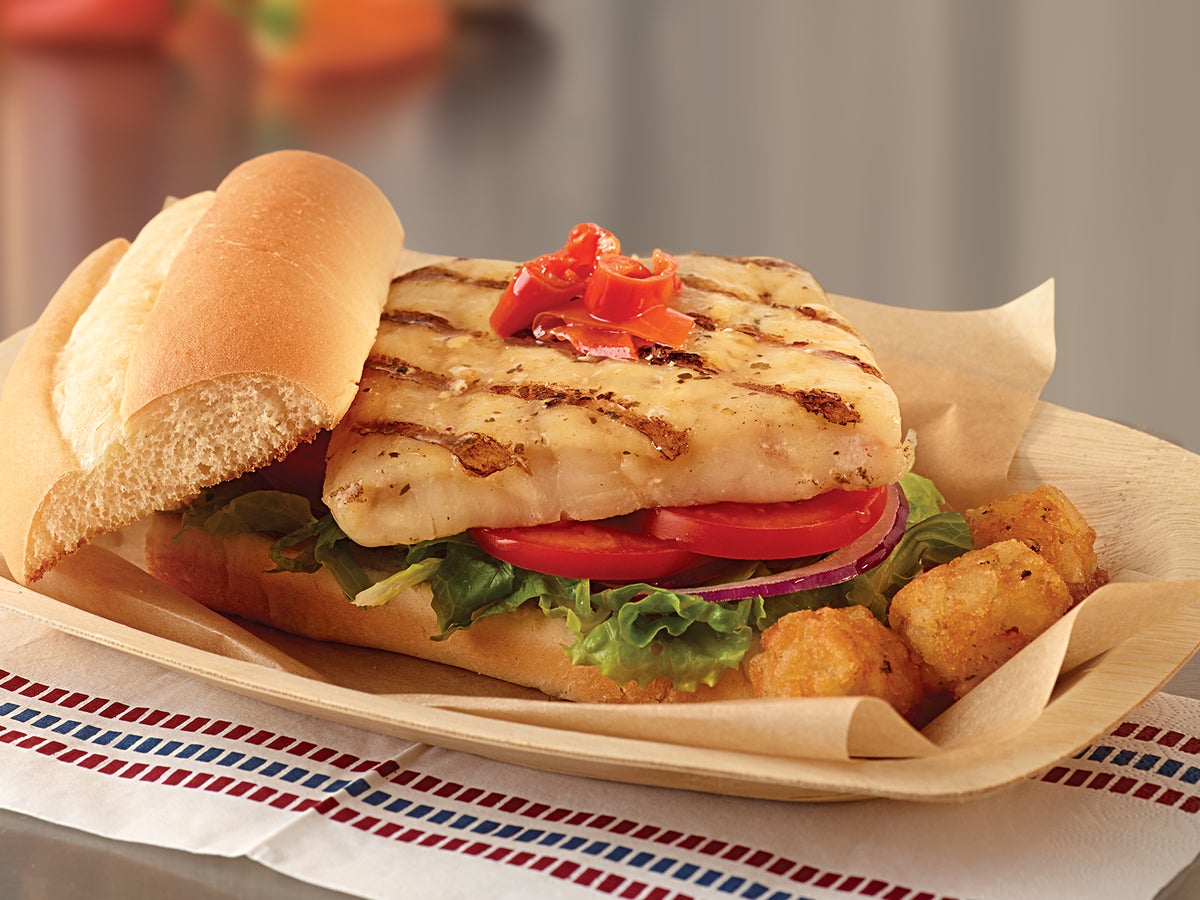 Redi Grilled™ Wild Alaska Pollock Portions 4 oz Fully Cooked
Learn More