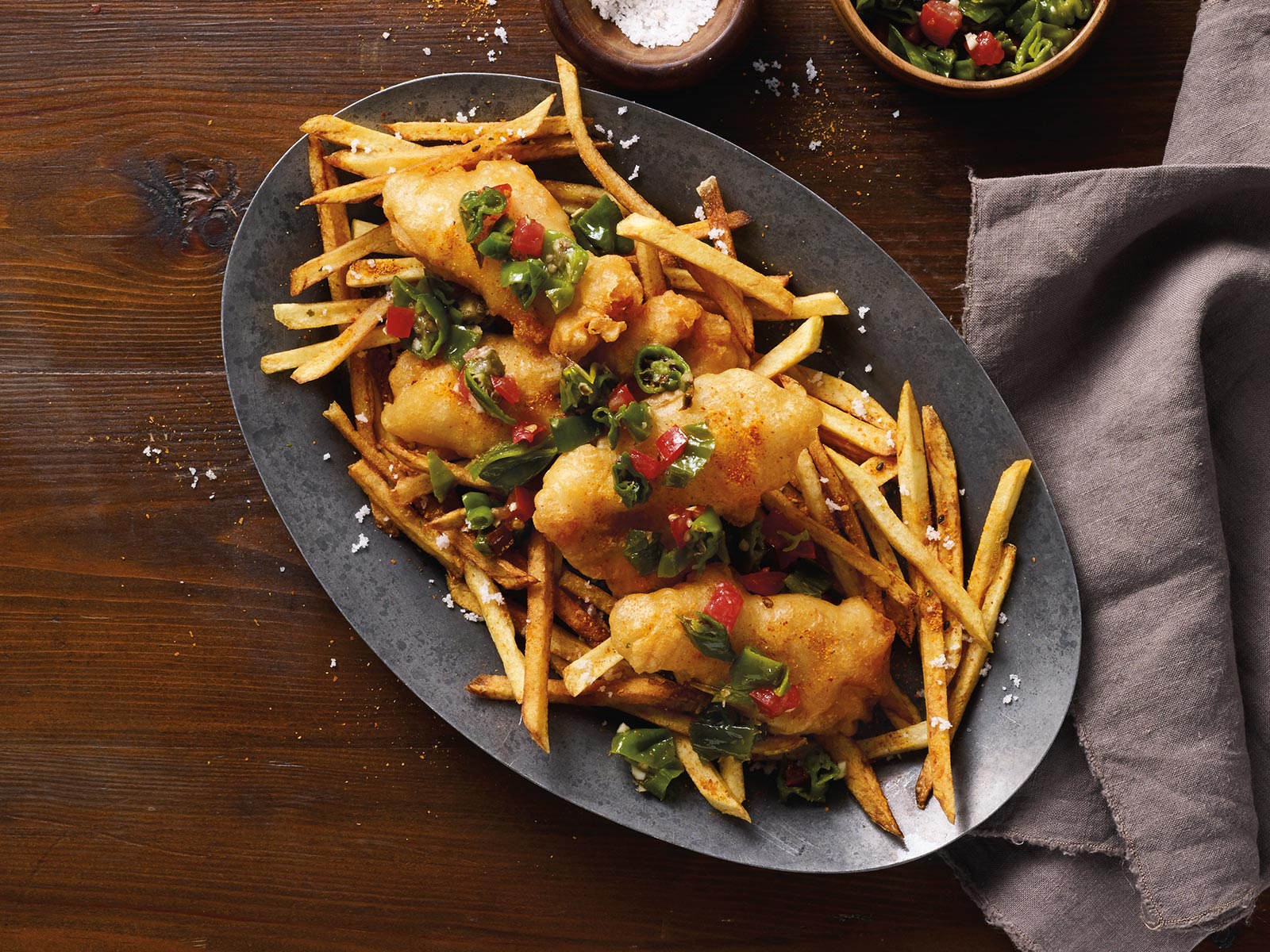 Wild Alaska Pollock & Shishito Shoestring Fries
12 servings
Ingredients
2 Blocks Wild & Simple Batter Redi™ Wild Alaska Pollock 2.75 lb Deep Skinned, Boneless 424915

1 1/2 lb Shishito Peppers (stemmed)

Extra Virgin Olive Oil

2 Large Tomatoes (seeded and diced)

4-6 Cloves Garlic, minced

1/4 Cup Sherry Vinegar

Salt & Pepper

Frying Oil

Fry Batter

3 lb Shoestring French Fries

Togarashi (7 Blend Spice)
Directions
Saute peppers in olive oil until blistered.

Coarsely chop and add tomatoes, garlic, vinegar and 1/2 cup oil. Season with salt and pepper.

Heat frying oil to 350°F. Pull fillets & pieces of Batter Redi Alaskan Pollock off of each block; batter and fry.

Cook fries and season with salt and togarashi.

Divide between dishes, spoon pepper salsa over top and sprinkle with togarashi.