Wild Alaska Pollock & Chips with Remoulade and Radishes
60 minutes 4 servings
Ingredients
4 large Idaho potatoes, peeled and cut into thick strips

1-quart vegetable oil for frying

2 cups flour

Salt and pepper

12 ounces beer

4 each Wild Alaska Pollock Fillets 2-4 oz Skinless, Boneless 449466

1/2 bunch radishes

1/4 cup mayonnaise

1/4 cup mustard

2 tablespoons cornichons, sliced

1/4 cup ketchup

2 tablespoons sriracha
Directions
To make the fries, soak the sliced potatoes in water for 30 minutes. Drain and pat dry. Place them in a deep cast iron Dutch oven or pot and cover them with vegetable oil by at least one inch. Heat oil to a low simmer, and cook fries for about 30 minutes, stirring occasionally to make sure they don't stick.

Raise the heat to medium and allow fries to cook in hot and bubbling oil for another 10-15 minutes, or until they are golden. Transfer hot fries to a plate or bowl lined with paper towels, and salt them while hot. Leave the oil hot for the fish.

While fries cook, whisk flour, baking powder, salt, pepper and beer together in a large bowl. The consistency of the batter should resemble heavy cream. Add more flour or beer if necessary.

Working two at a time, dredge the fish in the batter to coat completely and drop gently into the hot oil. Fry until the fish is golden brown. Season fish with salt hot out of the oil.

Throw some herbs in the hot oil at the end for garnish. Serve with radishes.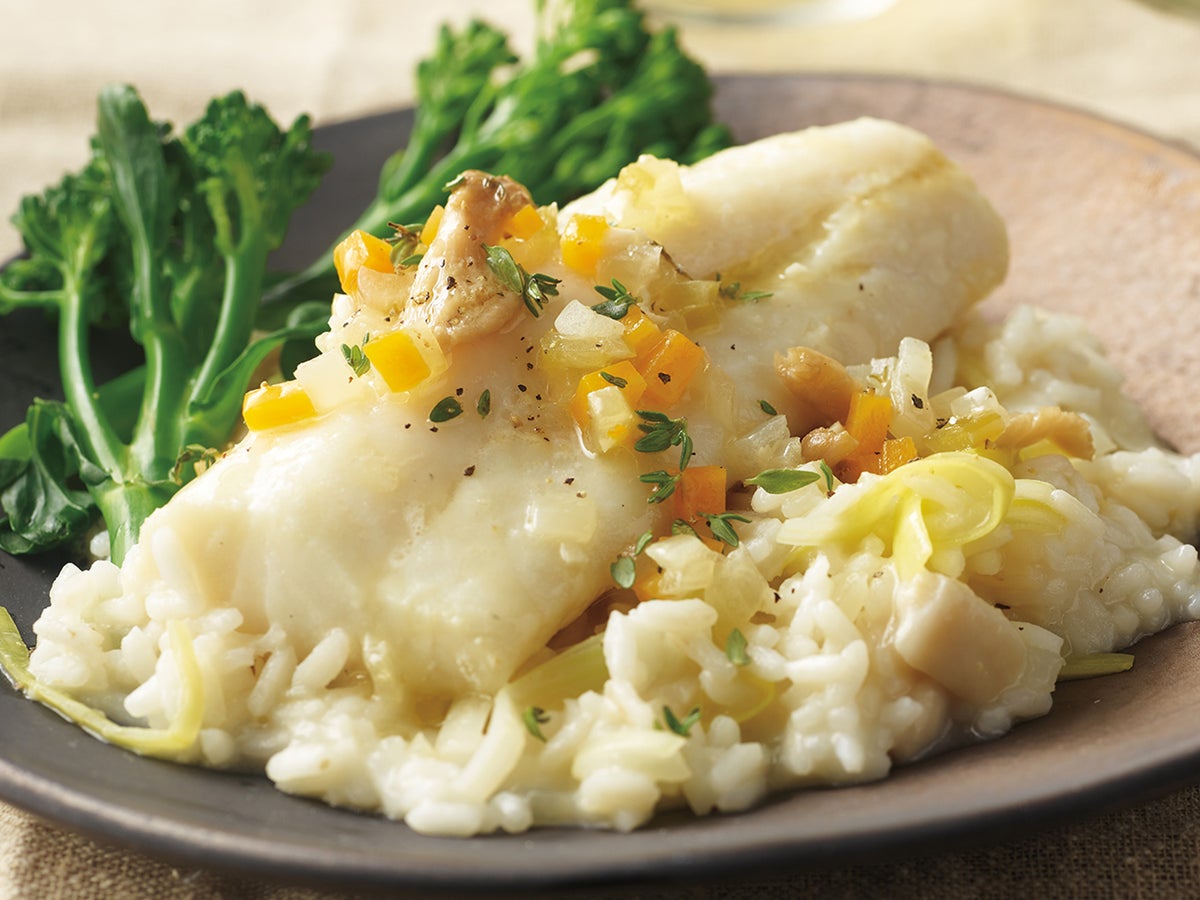 Wild Alaska Pollock Fillets 2-4 oz Skinless, Boneless
Learn More