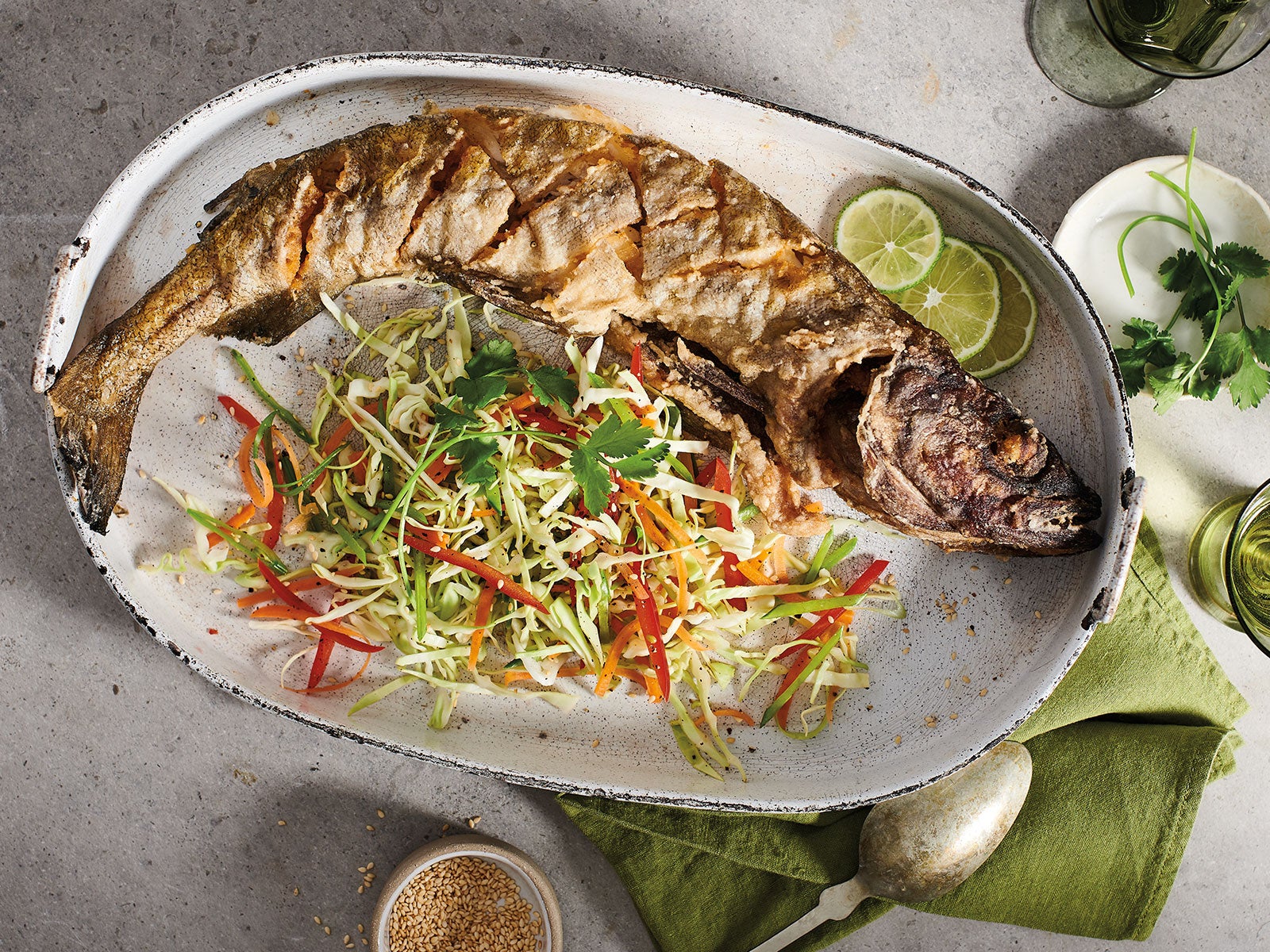 Whole Wild Alaska Pollock Karaage
2 servings
Ingredients
1 Tbsp Safflower oil

1/4 cup Sliced ginger

1/4 cup Sliced garlic

1/2 cup Rice wine vinegar

1/2 cup Mirin wine

1 cup Rice flour

1 cup Potato starch

1/8 cup Salt

1 each 1-2 LB Whole Wild Alaska Pollock IQF 428540
Directions
Heat a saucepan to medium-high and add safflower oil. Once the oil is hot, add garlic and ginger and stir until translucent. Add soy sauce, vinegar, and mirin to the hot pan and bring to a simmer. Remove from heat. Cool marinade in the refrigerator or an ice bath. Reserve for later.

Clean fish, score, and pat dry. Place fish in a hotel pan and pour the marinade including the garlic and ginger over the fish let stand for 30 minutes. Flip the fish and redistribute garlic and ginger over the top, let stand thirty minutes more.

In a mixing bowl, combine dry ingredients and pour half of the dry mix into a hotel pan.

Remove garlic and ginger from the surface of the fish and transfer to pan with dry mix, pour the remaining mix over the top of the fish. Make sure the fish skin and scored flesh are well coated. Moderate clumping is desirable.

Deep fry at 350⁰ for about 3 – 3½ minutes.