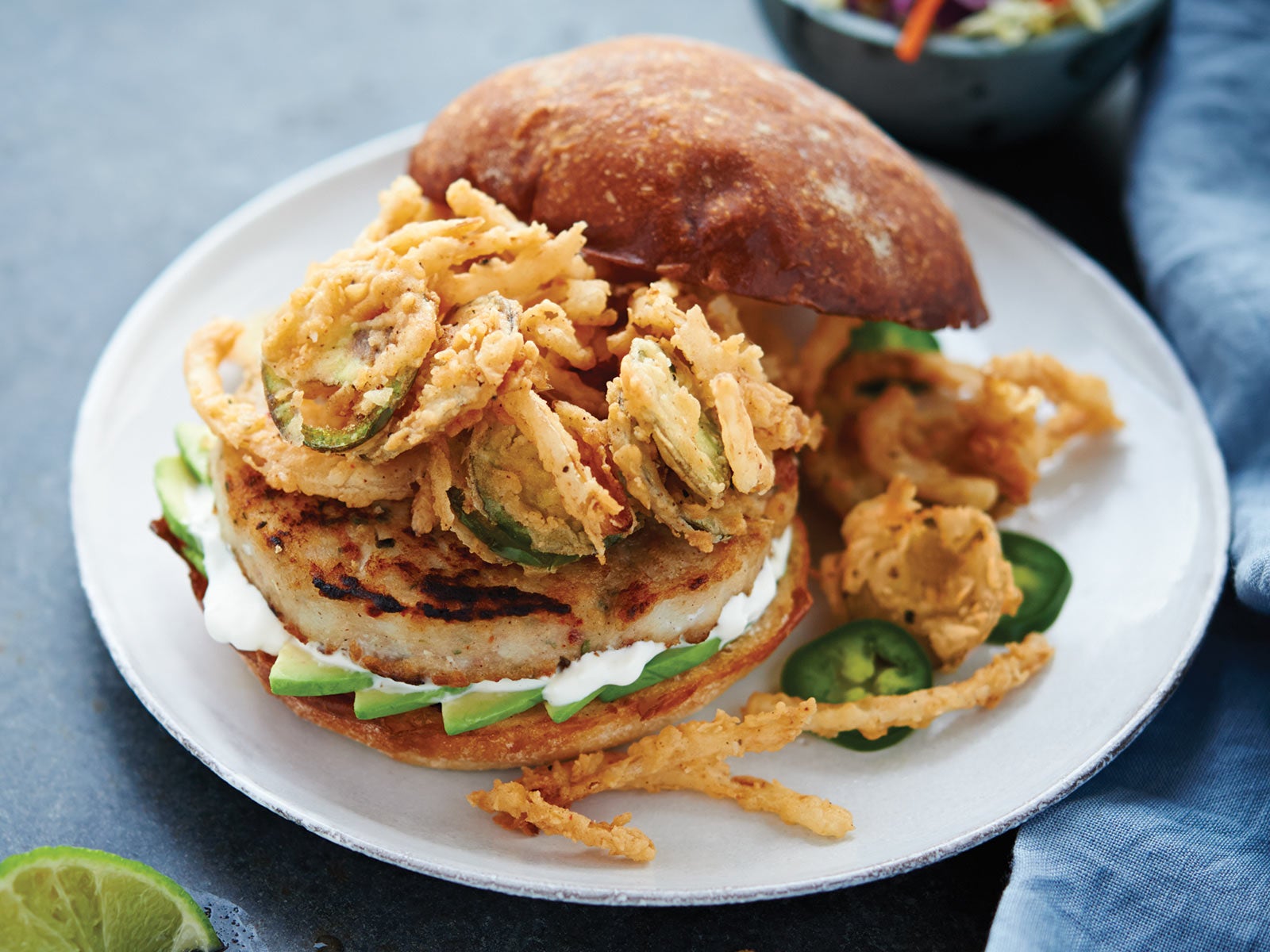 Spicy So-Cal Wild Alaska Pollock Burger
12 servings
Ingredients
1 1/2 Cups Mayonnaise

1/4 Cup Lime Juice

1 teaspoon Lime Zest

6 Cups Flour

2 Tablespoon Salt

1 Tablespoon Pepper

1 Tablespoon Cayenne Pepper

2 Cups Bread & Butter Pickles (drained)

2 Cups Jalapeno Slices

1 Quart Buttermilk

Oil (Frying)

12 Burger Buns

12 oz Avocado, peeled, pitted & sliced

12 Wild Alaska Pollock Burger 4 oz IQF 421800

Cilantro Sprigs
Directions
Stir together the mayonnaise, lime juice and zest.

Whisk together the flour, salt, pepper and cayenne. Soak pickles, jalapenos and onions in buttermilk. Dip into flour mixture, then fry in 375 degrees oil until golden brown.

Spread buns with 1 tablespoon of mayonnaise on each side. Layer the bottom bun with avocado, whitefish burger, onions, pickles, jalapenos and sprigs of cilantro. Top with bun and serve.