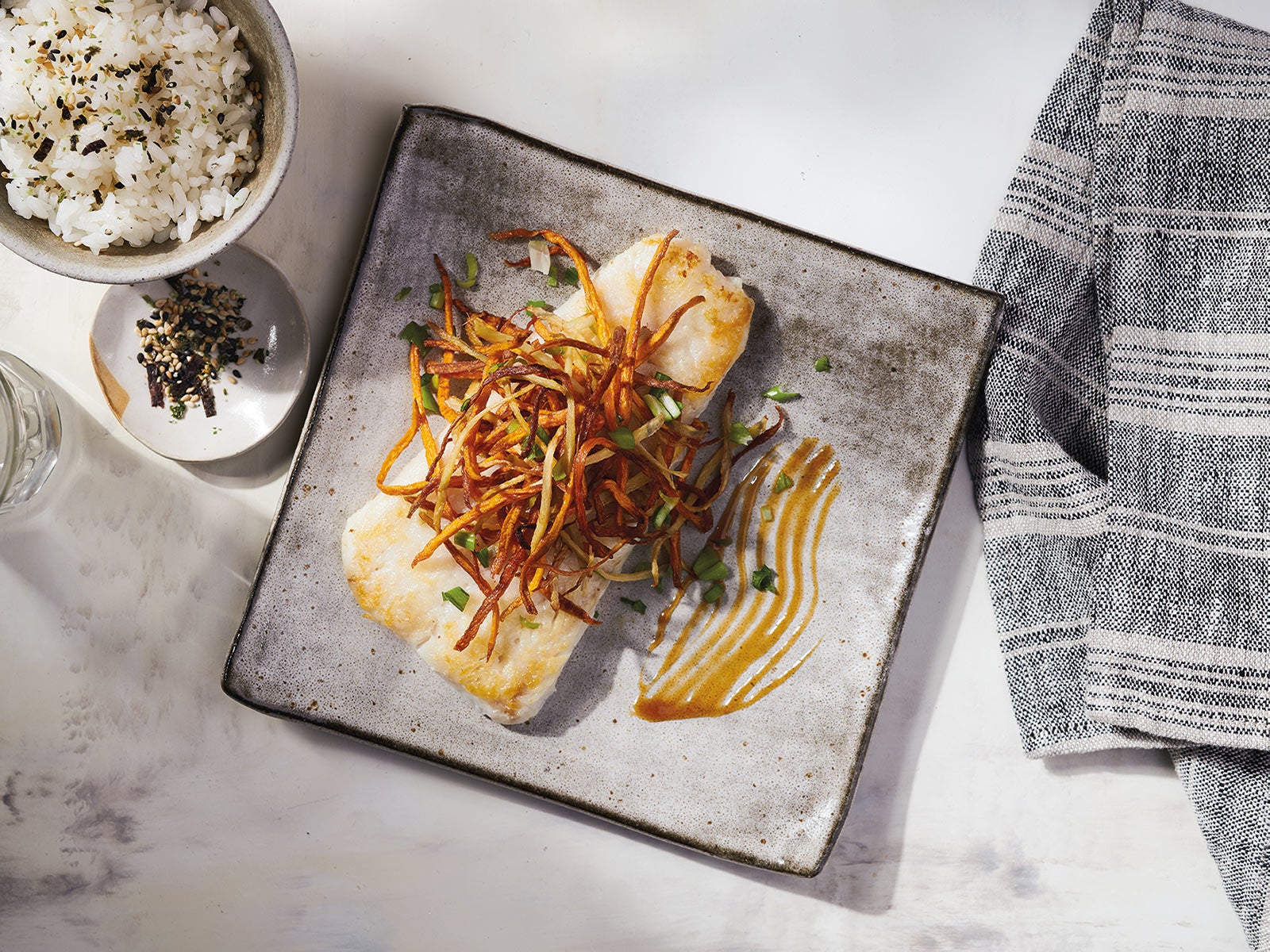 Roasted Wild Alaska Pollock with Frizzled Carrots & Ginger
12 servings
Ingredients
12 Portions Wild & Simple Entrée Redi™ Wild Alaska Pollock Loin Portion 4.5 oz Deep-Skinned, Boneless 427753

6 Tablespoons Rice Wine

3 Ounces Ginger, julienned

1/2 Cup Rice Wine

1/3 Cup Soy Sauce

1/4 Cup Sugar

4 Ounces Ginger, julienned

8 Ounces Carrot, julienned

Vegetable Oil

Scallions (minced)

Steamed Rice
Directions
Sear Alaska Pollock loins, then roast with rice wine and ginger.

SAUCE: Combine rice wine, soy sauce, sugar and keep warm.

VEGETABLE GARNISH: Cook shredded ginger and carrots in oil until frizzled and crisp.

Serve Pollock loins topped with a tablespoon of sauce and frizzled ginger, carrots and scallions.

Serve rice on the side.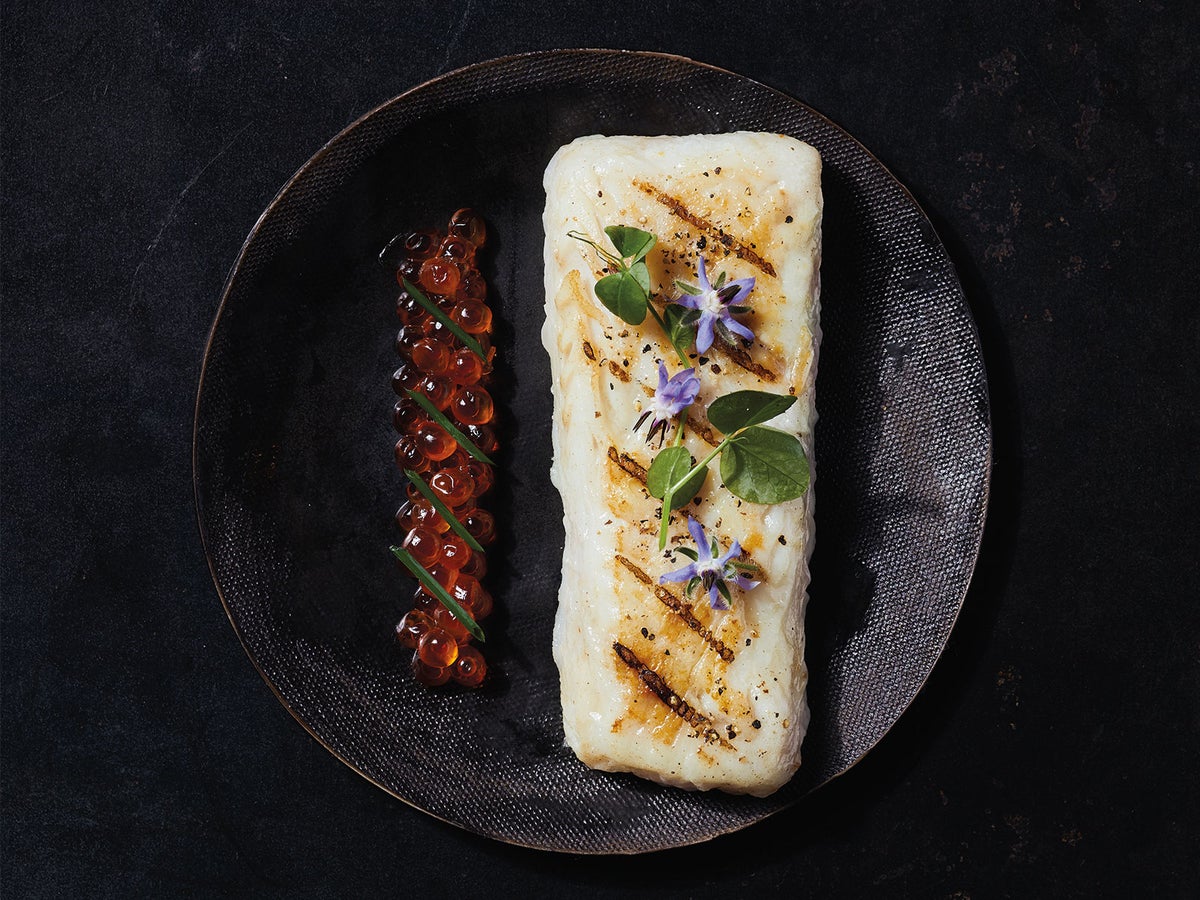 Wild & Simple Entrée Redi™ Wild Alaska Pollock Loin Portion 4.5 oz Deep-Skinned, Boneless
Learn More