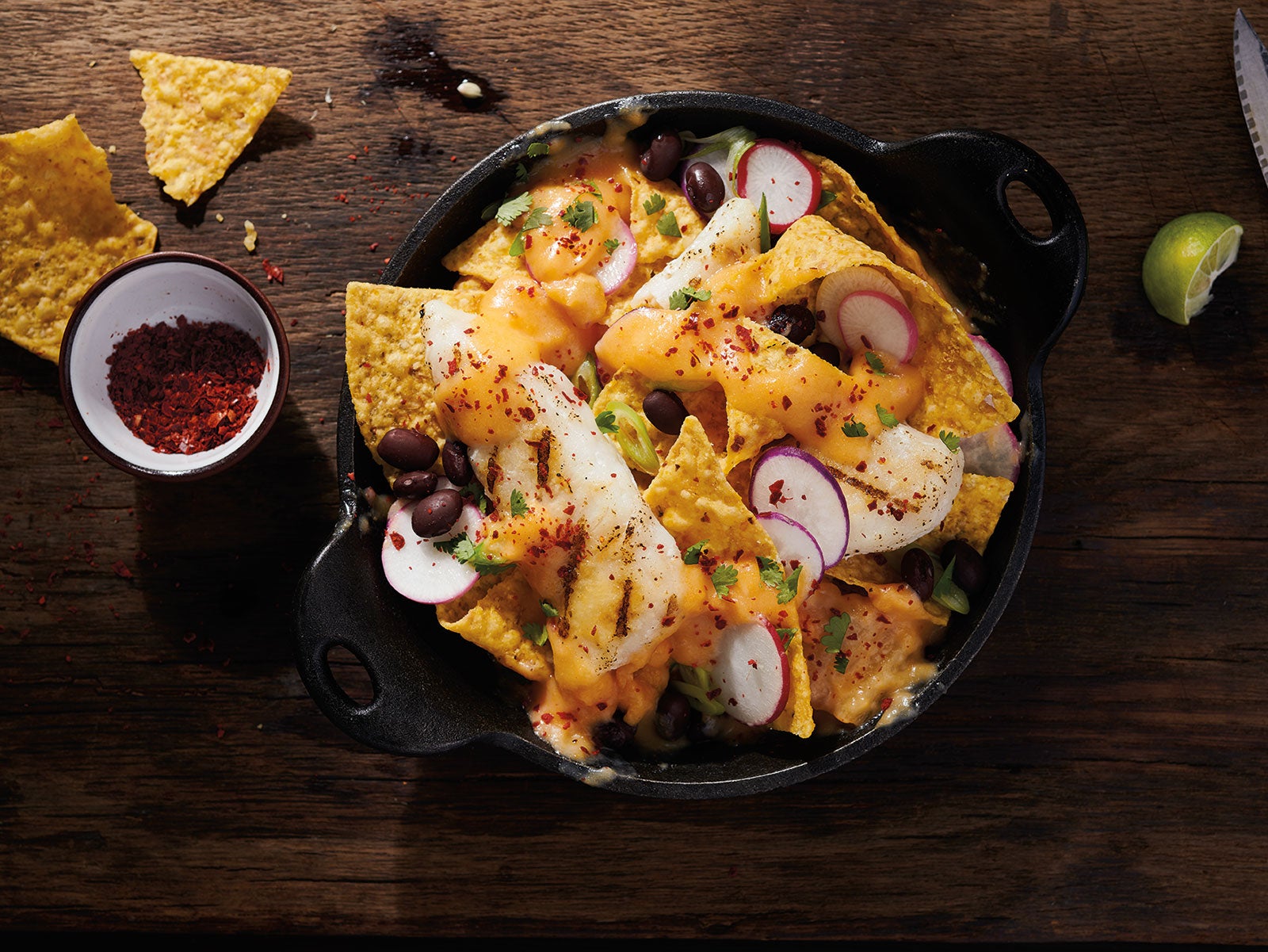 Korean Nachos with Grilled Wild Alaska Pollock & Kimchi Cheese Sauce
12 servings
Ingredients
Kimchi Cheese Sauce
12 teaspoons Butter

1 Cup Flour

48 Ounces Milk

3 Cups Sharp Cheddar Cheese (Shredded)

1 Cup Kimchi (chopped)
24 Ounces Tortilla Chips

3 Cups Black Beans - Whole

12 Pieces Wild & Simple Entrée Redi™ Wild Alaska Pollock Mini Tender Portion 1.5 oz Deep Skinned, Boneless 427166

12 Each Radish, thinly sliced

12 Each Scallions, thinly sliced

Korean Pepper

Cilantro, chopped
Directions
Prepare Cheese Sauce: make a roux with the butter and flour, whisk in milk. Stir in cheddar and kimchi and season.

For each individual baking dish (or cast-iron skillet): Place 3 oz layer of tortilla chips. Continue layering with 1 oz beans, 1/4 oz radishes, 1/4 oz scallions.

Add 1.5 oz fish and ladle hot kimchi cheese sauce over top. Garnish with Korean pepper and cilantro. Serve.