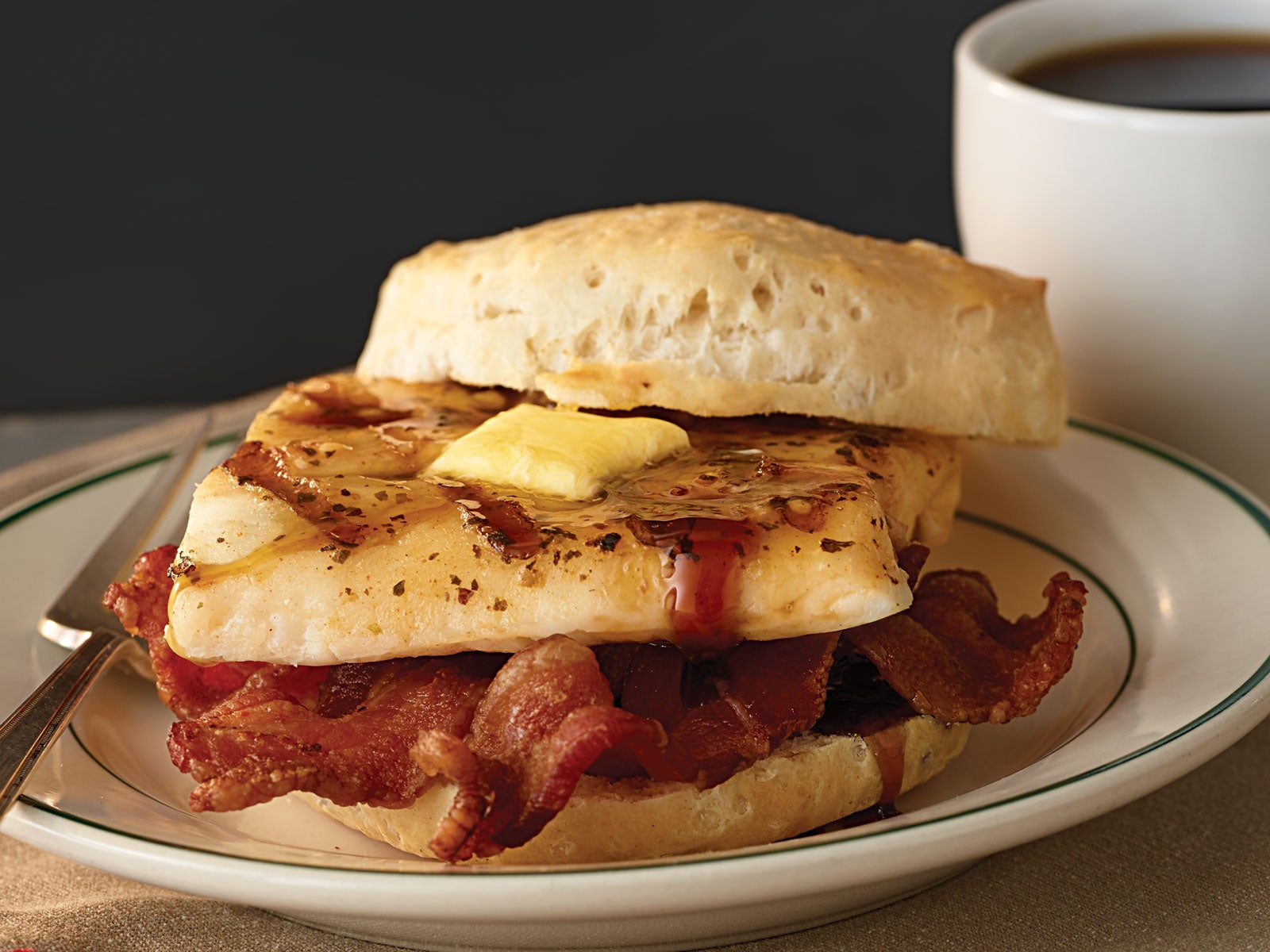 Redi Grilled™ Wild Alaska Pollock Biscuits
12 servings
Ingredients
12 each biscuits, warmed and split

2 each Redi Grilled™ Wild Alaska Pollock Portions 4oz Fully Cooked 420209

12 piece bacon, cooked, cut in half
COFFEE SYRUP
12 ounce maple syrup

2 tablespoon espresso powder

2 tablespoon water
Directions
Heat Redi Grilled Pollock and cut into two triangles (per piece).

In a small saucepan, stir together the ingredients for Coffee Syrup and bring to a simmer over medium heat.

To serve, spread 1 tablespoon of butter on the bottom half of the biscuits, then layer 1 piece of Redi Grilled Alaska Pollock and 2 pieces of bacon on each. Cover with biscuit tops, then drizzle 1 tablespoon of coffee syrup over each biscuit.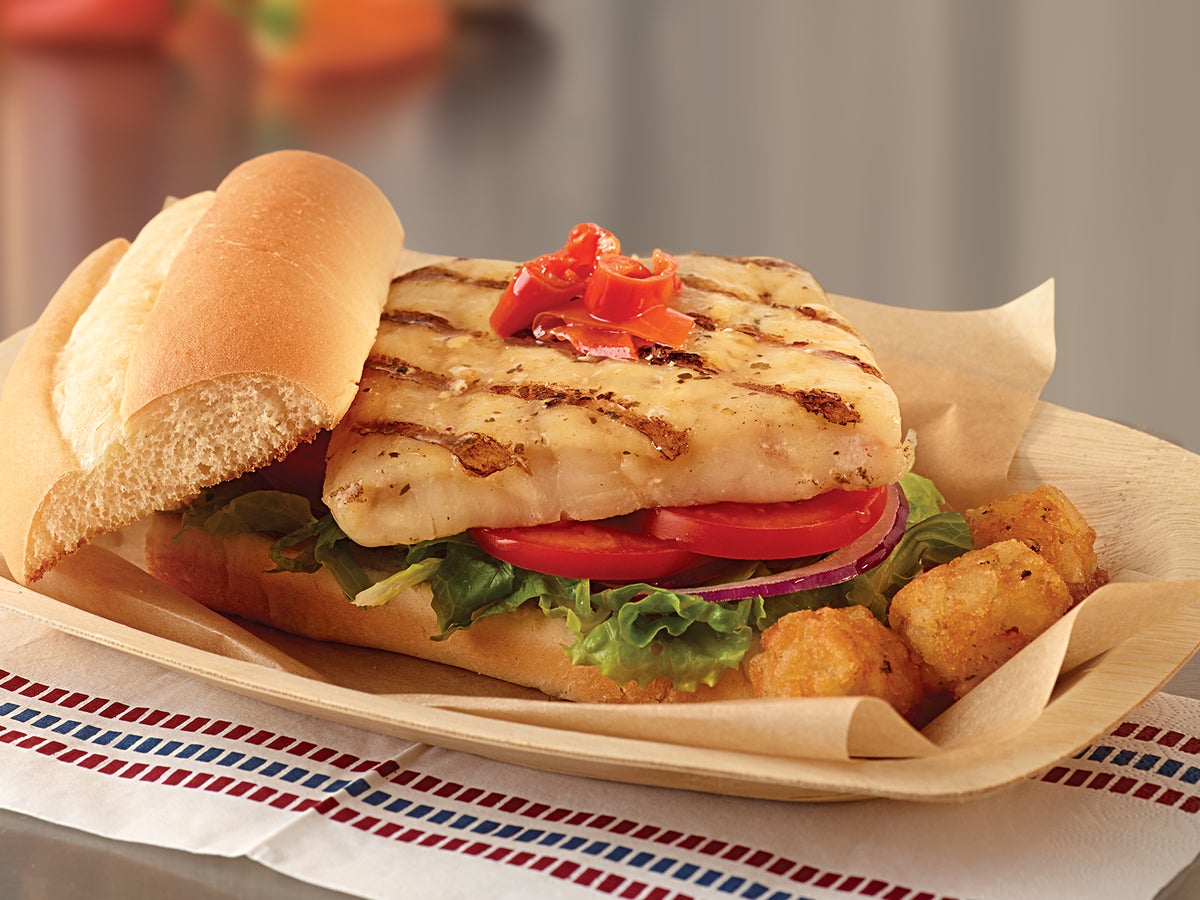 Redi Grilled™ Wild Alaska Pollock Portions 4 oz Fully Cooked
Learn More