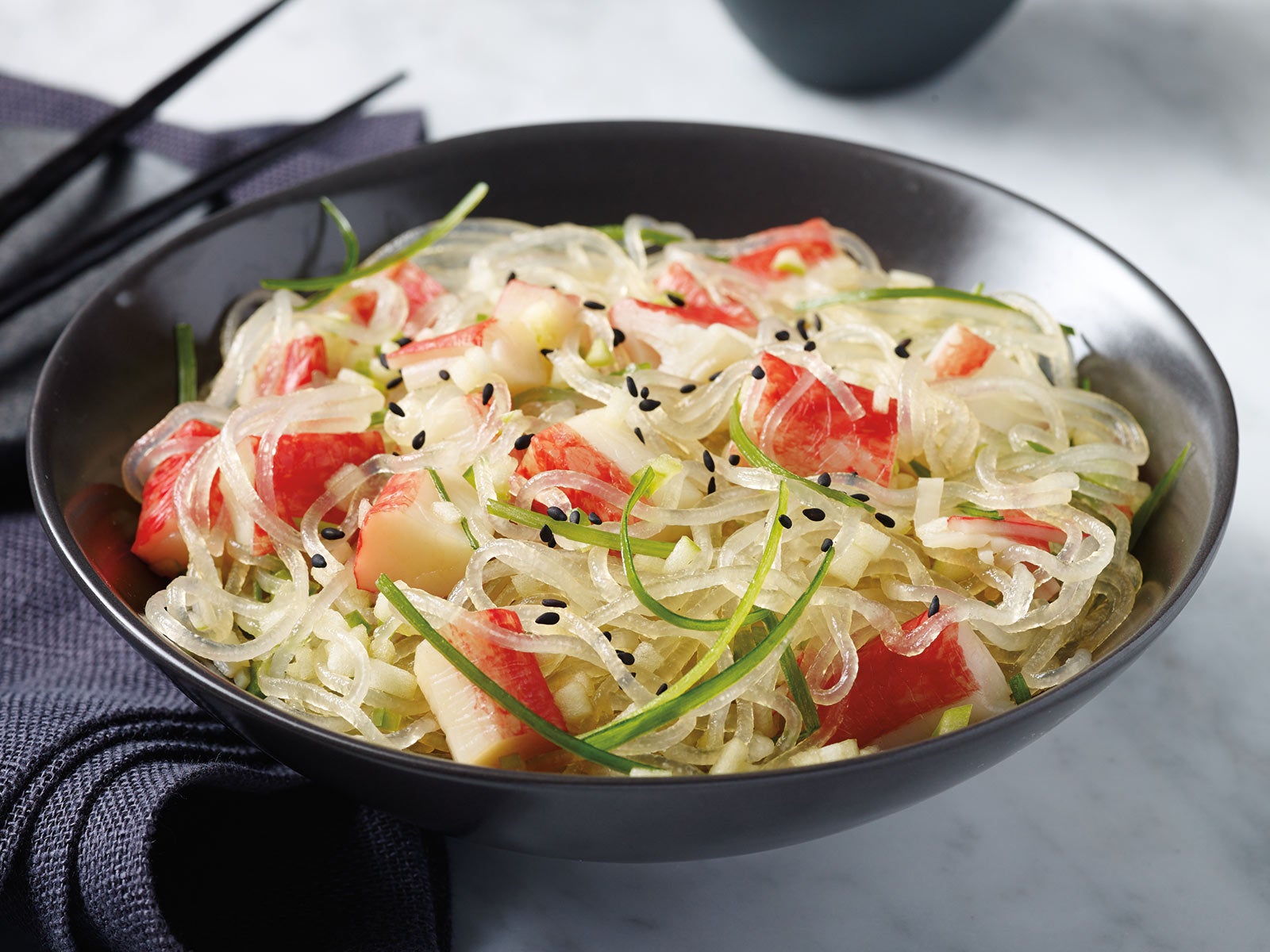 Seafood Glass Noodles, Chilled
Ingredients
16 oz Rice Stick Noodles (Dehydrated)

16 oz Sea Shells® Salad Style Chunk & Flake Surimi Seafood 420010

1 Cup Granny Smith Apples (diced)

1 Cup Green Onion, thinly sliced

4 Jalapeno Peppers

1 Cup Chicken Stock

1/4 Cup Soy Sauce

4 teaspoon Red Chili Oil
Directions
Soak noodles in cold water for 30 minutes before preparation.

For marinade, combine chicken stock (heat in microwave until hot), lemon juice, soy sauce and red chili oil in a bowl. Bring a medium pot of water to a boil add drained noodles cook for 2 minutes.

Mix drained noodles and Trident SEALEGS Ultimate chopped legs with marinade. Keep chilled until ready to serve. Just before serving add green apple, green onions and pepper. Gently blend.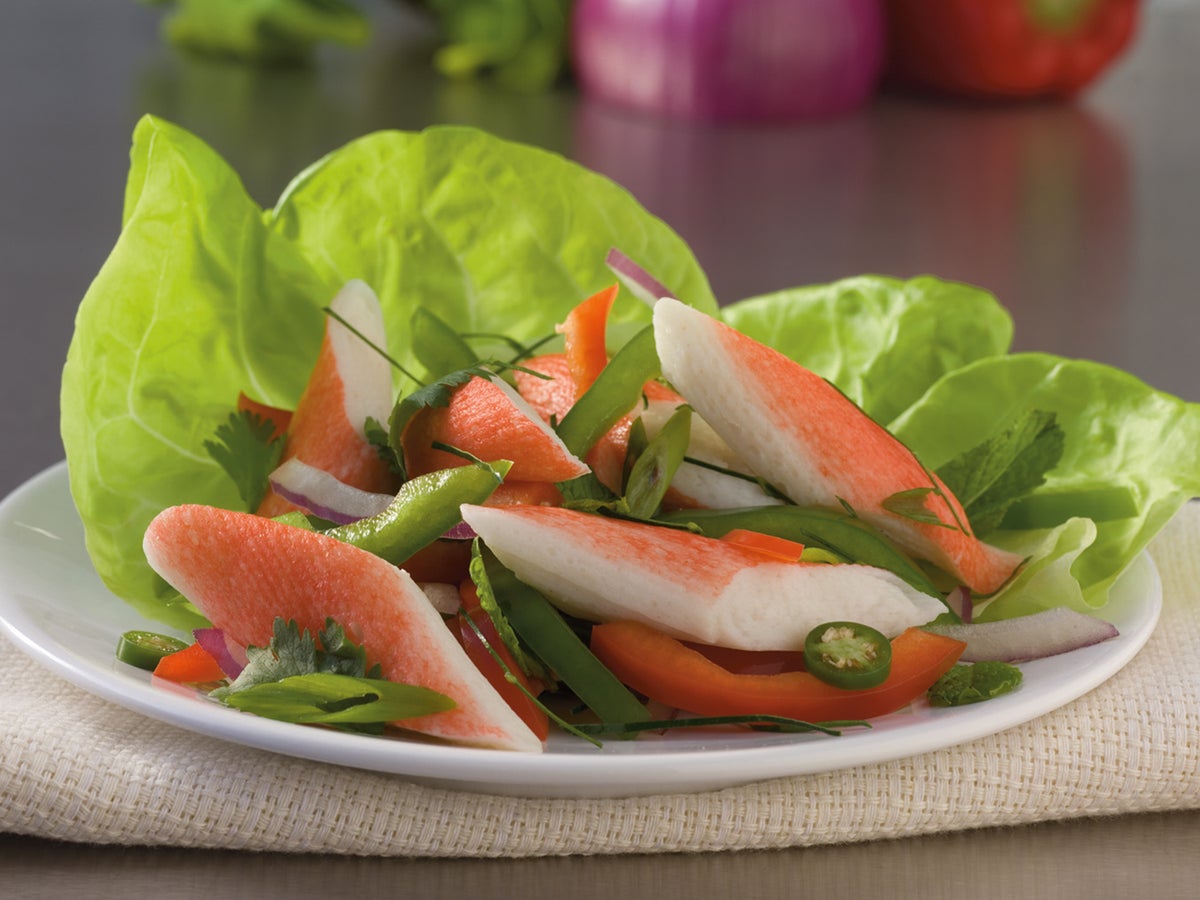 Sea Shells® Salad Style Chunk & Flake Surimi Seafood
Learn More