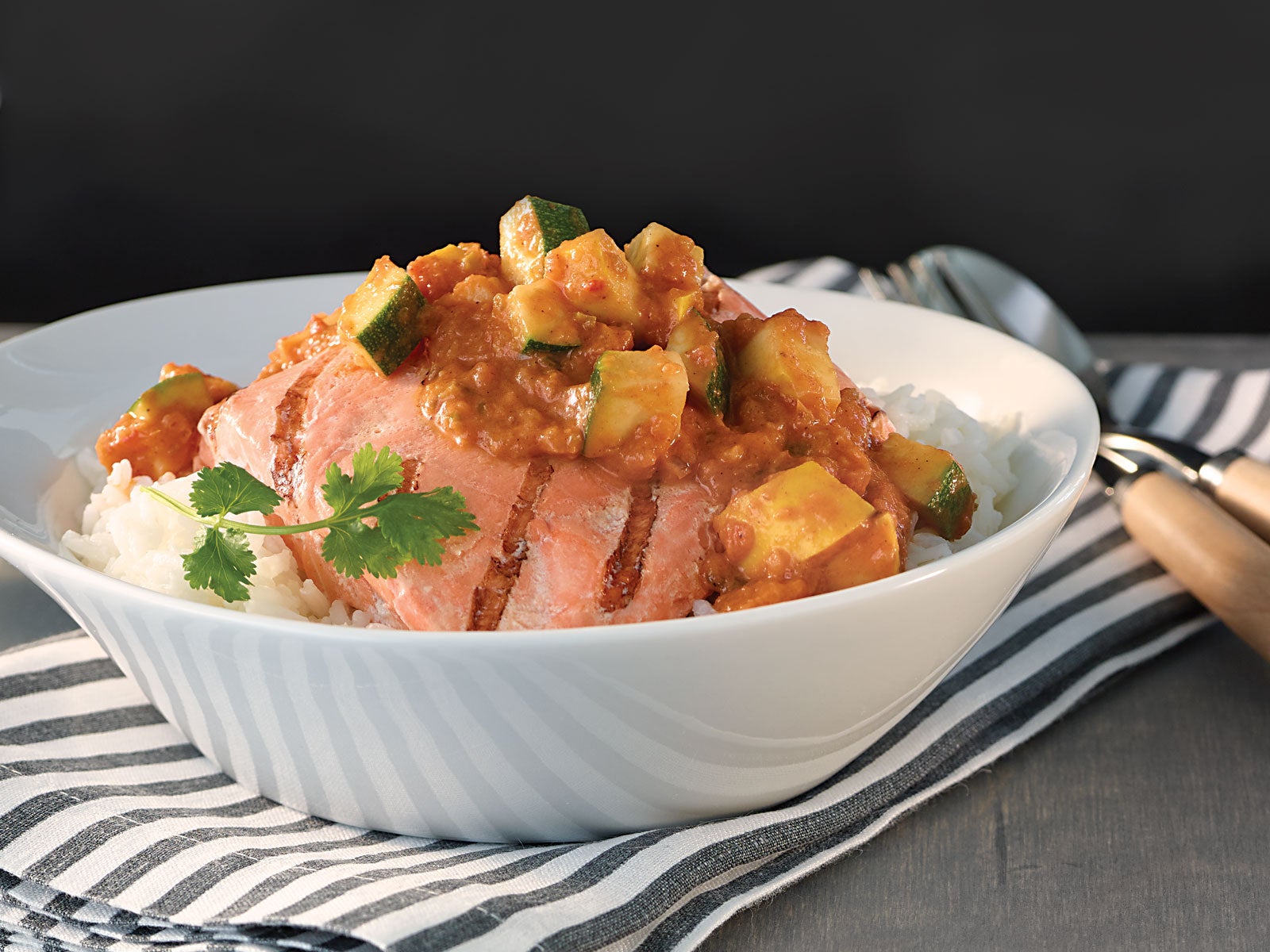 Redi Grilled™ Wild Alaska Sockeye Salmon Tomato Curry Rice Bowl
12 servings
Ingredients
1/4 cup olive oil

2 cup onion, thinly sliced

1/3 cup tomato paste

1 tablespoon garam masala

1 1/2 teaspoon ground ginger

3 each 15-ounce cans of diced tomatoes

2 1/4 cup water

3 each large zucchini, diced

12 each Redi Grilled™ Alaska Sockeye Salmon Portion 4 oz 415192

12 cups cooked jasmine rice

3/4 cup cilantro, chopped
Directions
Heat Redi Grilled Wild Sockeye Salmon.

In a small saucepan, cook onion over medium heat until lightly browned. Add jalapeño, tomato paste, garam masala, and ginger and cook for 1 more minute.

Stir in tomatoes and water, increase to high heat to bring to a boil.

Reduce heat and simmer for 10 minutes.

Puree with an immersion blender until smooth. Stir in heavy cream and zucchini. Cook on medium temperature for 3 more minutes.

To serve, place Sockeye on a bed of 1 cup rice, topped with 1/3 cup tomato zucchini sauce. Garnish with 1 tablespoon of cilantro.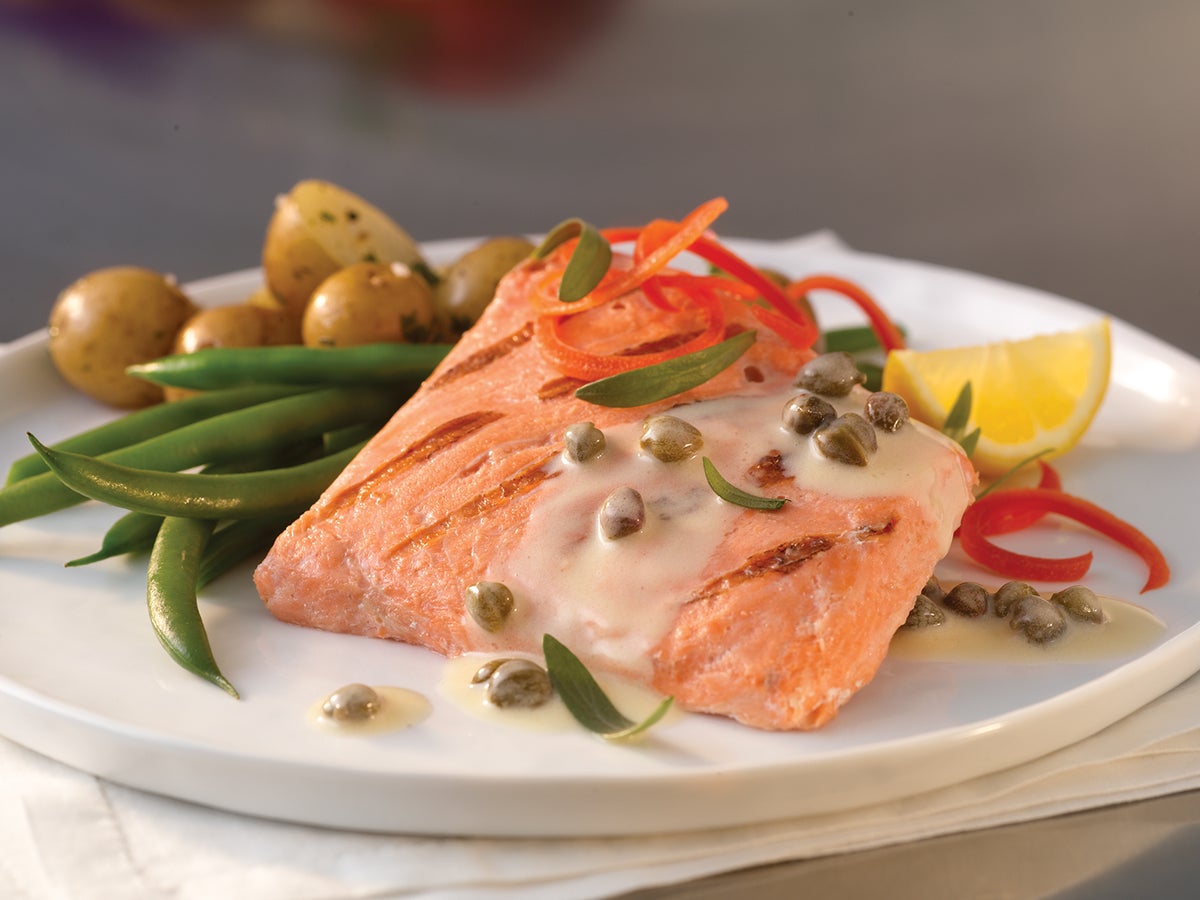 Redi Grilled™ Alaska Sockeye Salmon Portion 4 oz
Learn More