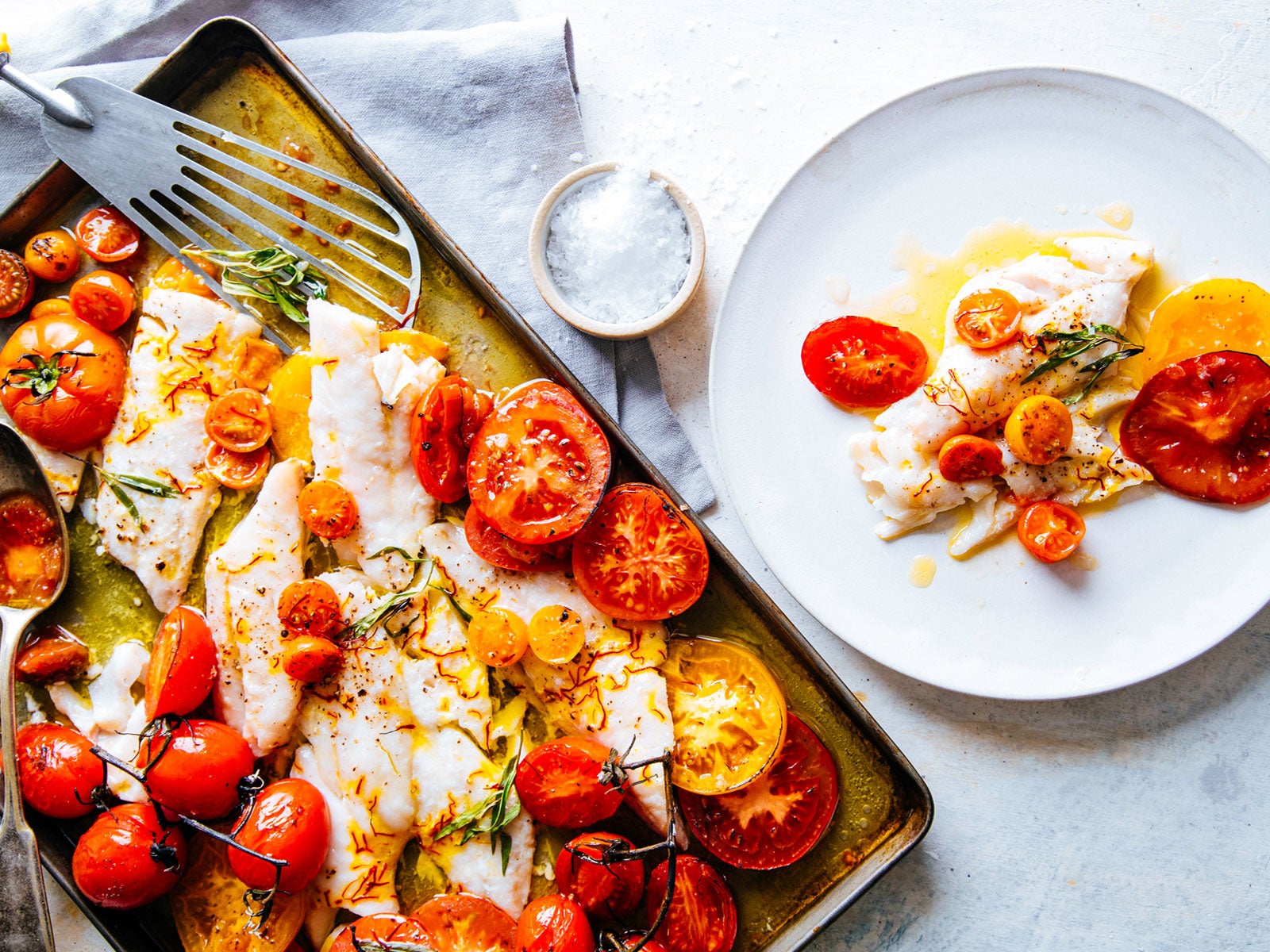 Oven Roasted Wild Alaska Pollock with Heirloom Tomatoes & Saffron
4 servings
Ingredients
4 each Wild Alaska Pollock Fillets 2-4 oz Skinless, Boneless 449466

3 - 4 stems of cherry tomatoes on the vine

3 large heirloom tomatoes, sliced into rounds

1/2 cup olive oil

1 Tablespoon saffron

Salt and pepper

Maldon (finishing salt)
Directions
Preheat oven to 450°F. Arrange Wild Alaska Pollock fillets on a baking sheet with tomatoes on the vine and sliced heirloom tomatoes.

Tear tarragon into smaller pieces to release some of the oils and aromatics, and sprinkle over the fish.

Drizzle olive oil on top of fish and tomatoes, and top with saffron, salt and pepper. Bake for 10-12 minutes or until fish is opaque and flakes easily with a fork.

Finish with Maldon salt to serve.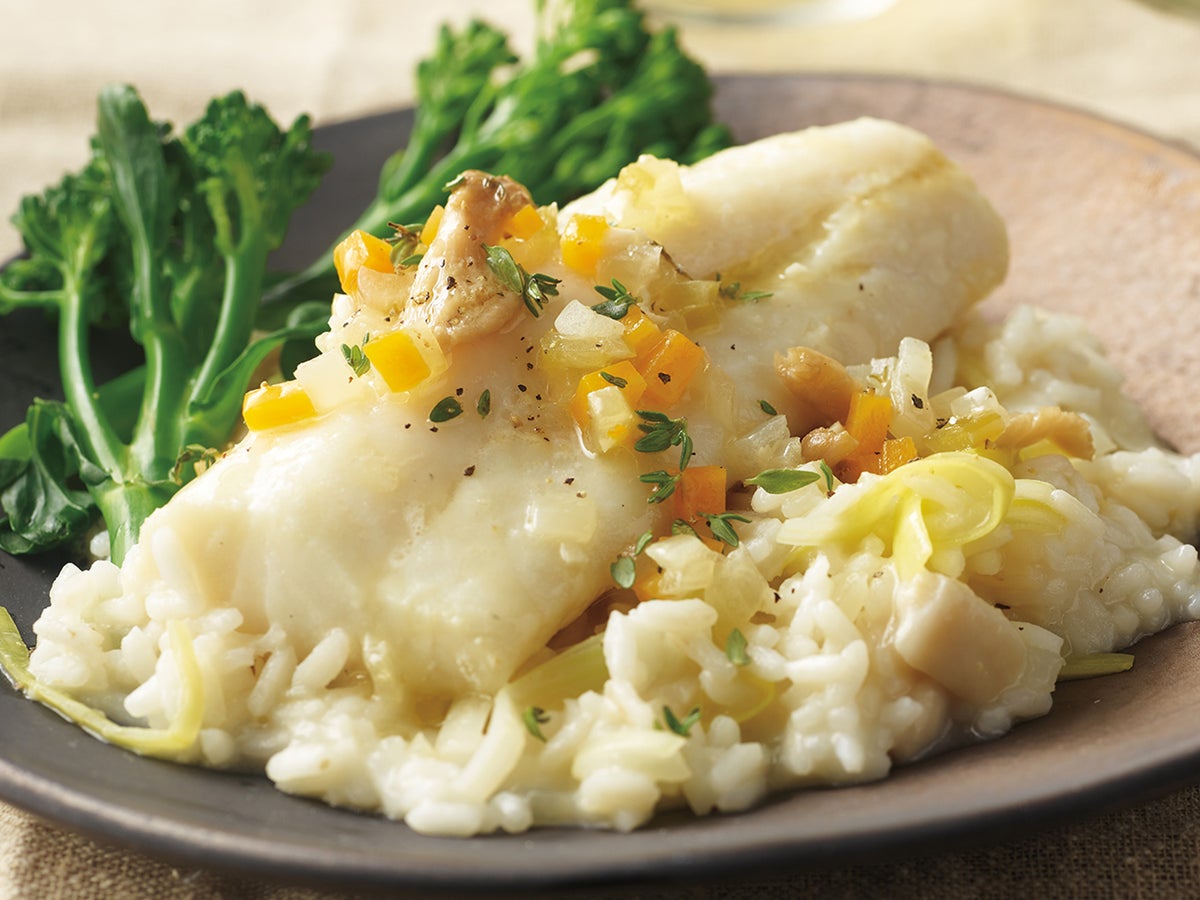 Wild Alaska Pollock Fillets 2-4 oz Skinless, Boneless
Learn More