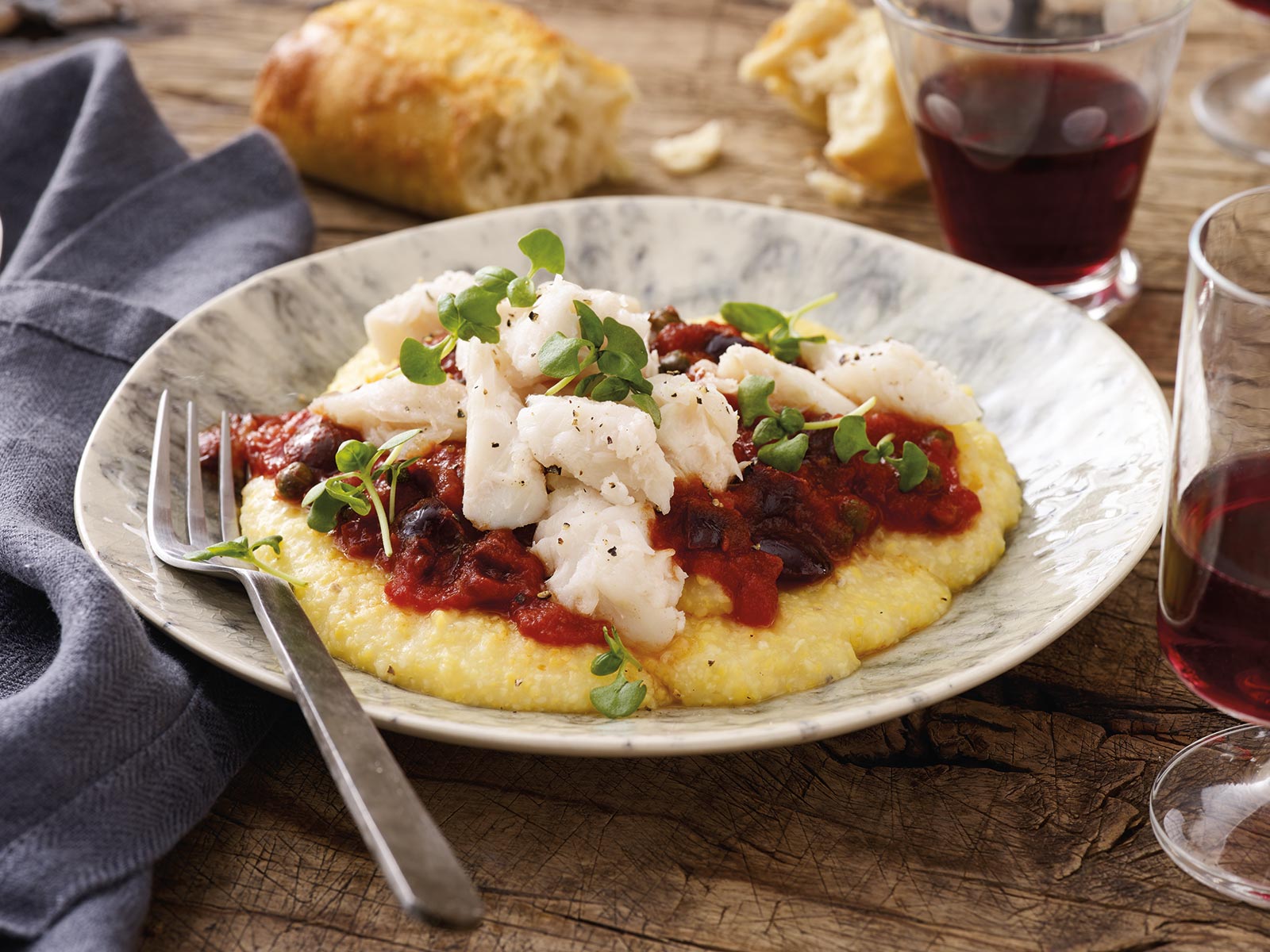 Wild Alaska Pollock Puttanesca
60 Servings
Ingredients
1 Wild & Simple Pan Redi™ Wild Alaska Pollock 16.5lb Deep Skinned, Boneless 424912

2 Cups Extra Virgin Olive Oil

30 Cloves Garlic

30 Anchovy Fillets

1 Tablespoon Crushed Red Pepper Flakes

2 Cups Tomato Paste

3 10 lb can Whole or Diced Tomatoes (puru00e9ed)

1 Tablespoon Sugar

24 oz Kalamata Olives, chopped

9 oz Capers

Salt & Pepper

Polenta (soft)

Basil

Parmesan Cheese (Shredded)
Directions
Place frozen Pan Redi™ Alaskan Pollock in a hotel pan and cover with foil. Bake in preheated convection oven at 425°F for 1 hour. Remove foil and return to oven for an additional 1 hour.

Sauté garlic, anchovies, and red pepper flakes until garlic is golden. Stir in tomato paste to caramelize. Add tomatoes, sugar, Kalamata olives, capers, and salt & pepper. Cook until reduced and thickened.

Prepare polenta and season.

Serve 6 oz polenta, 4 oz sauce, and 4 oz Alaskan Pollock per serving. Top with basil and parmesan.