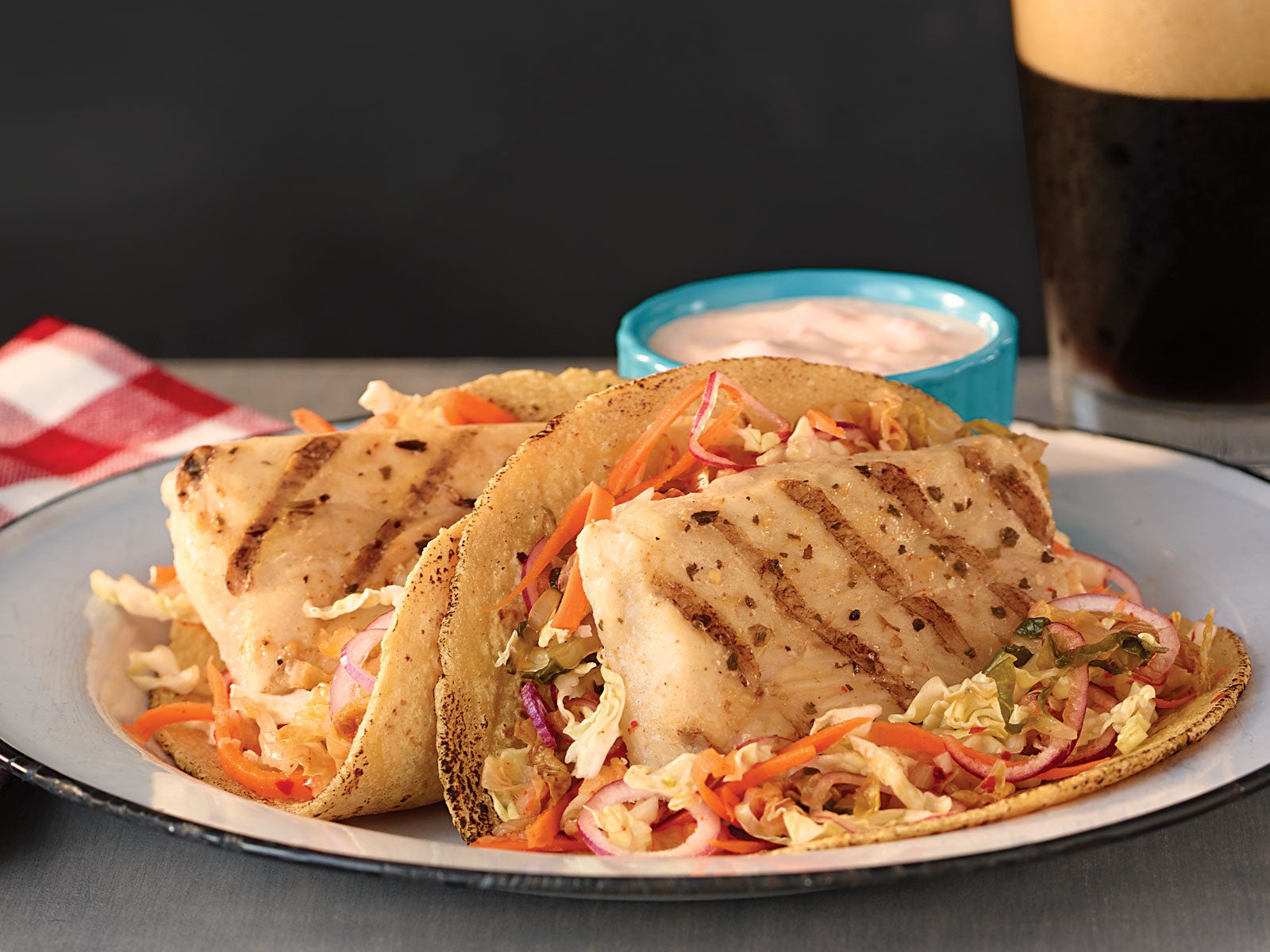 Redi Grilled™ Wild Alaska Pollock Kimchi Tacos
12 servings
Ingredients
12 each Redi Grilled™ Wild Alaska Pollock Portions 4oz Fully Cooked 420209

24 each corn tortillas, heated
KIMCHI SLAW
1 medium head of cabbage, shredded

1/2 each red onion, thinly sliced

2 each carrots, shredded

1/2 cup rice vinegar

2 tablespoons fish sauce

2 cloves garlic, minced

1 cup kimchi, chopped

2 tablespoon sugar
SWEET CHILE CREMA
1 cup sour cream

1/2 cup Thai sweet chile sauce
Directions
Heat Redi Grill Salmon and cut into halves

In a large bowl, toss together all the ingredients for the Kimchi Slaw.

In a small bowl, stir together Sweet Chile Crema.

To serve, place 1/2 piece of Wild Alaska Pollock on a tortilla, and top with 1/2 cup slaw and 1 tablespoon crema.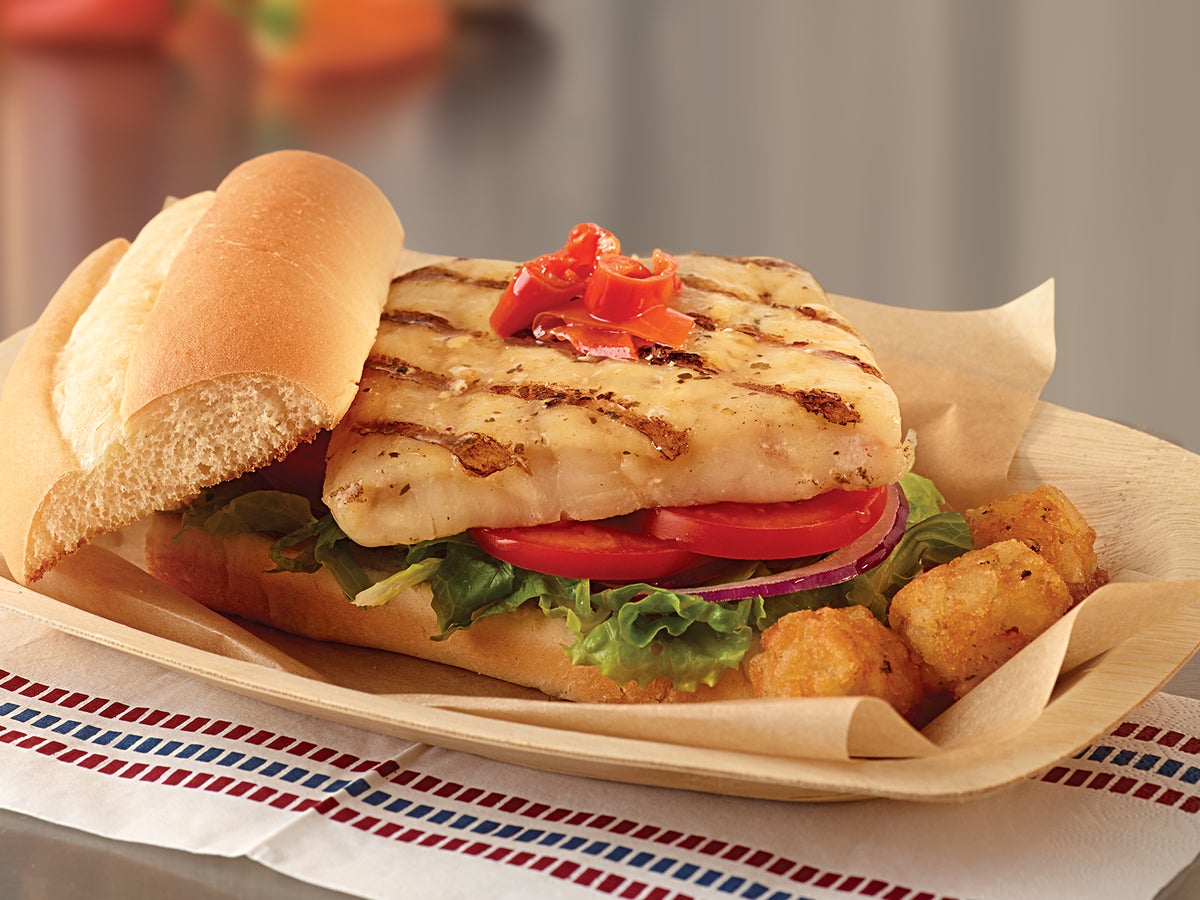 Redi Grilled™ Wild Alaska Pollock Portions 4 oz Fully Cooked
Learn More