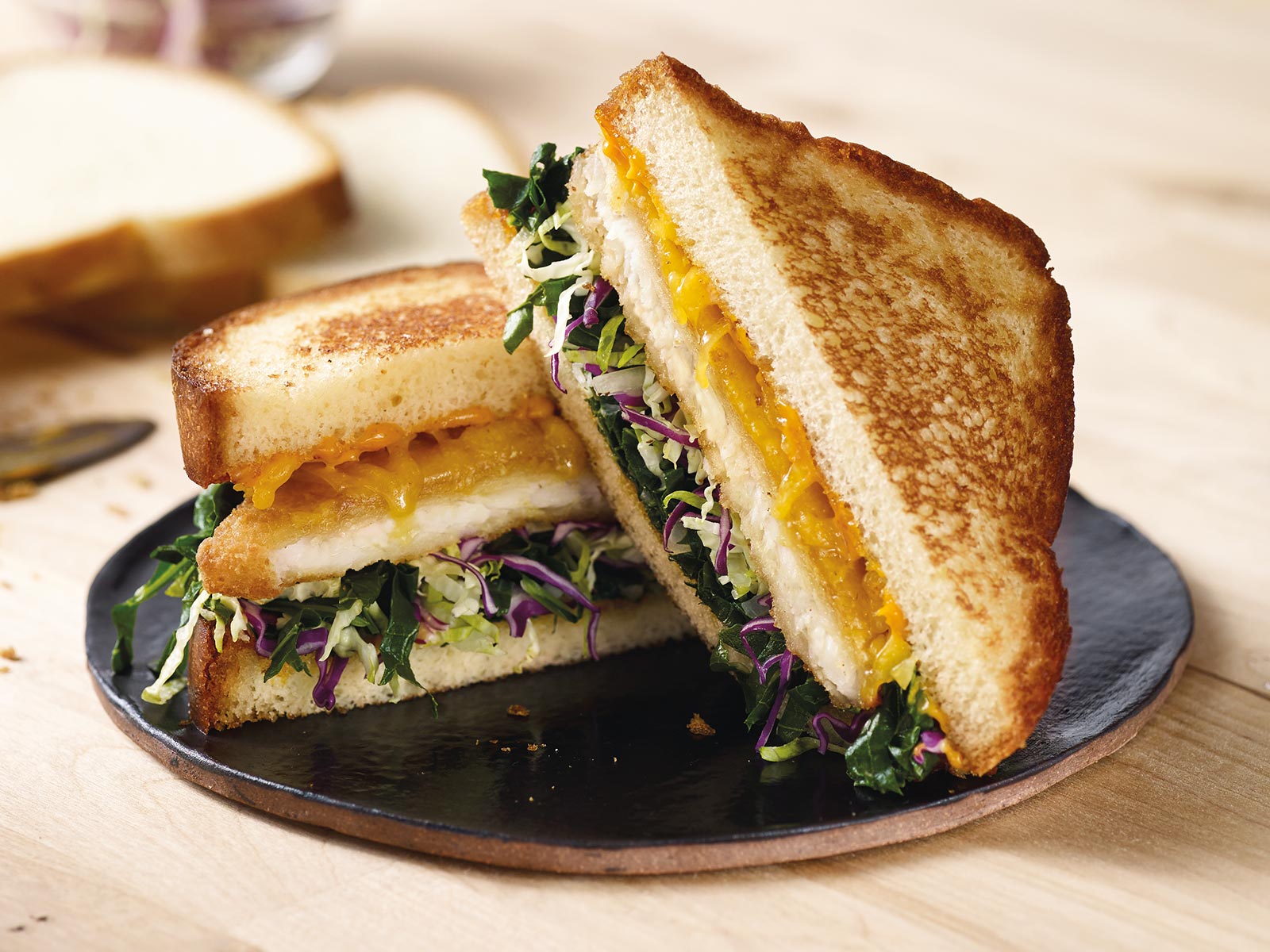 Spirit of Alaska, Pride of the South Southern Fillet Melt
12 servings
Ingredients
12 Each Crispanko™ Alaska Cod Portions 4oz Wedge Shaped

4 oz Butter

2 Each Yellow Onion (peeled & chopped)

6 Cloves Garlic, chopped

2 lb Collard Greens (chopped)

1 Quart Chicken Broth

2-4 Tablespoon Red Wine Vinegar

Sriracha Mayonnaise

Cabbage (shredded)

24 Slices Brioche or Artisan Bread (toasted)

24 oz Sharp Cheddar Cheese (grated)
Directions
Melt butter and cook onions and garlic until softened. Add collard greens and toss until wilted. Add broth and simmer for 45 minutes or until very tender. Stir in vinegar.

Spread half the bread slices with mayo and top each with 2 oz collard greens, shredded cabbage, a Crispanko portion and cheese.

Run under salamander/electric broiler until cheese melts and cover with another bread slice.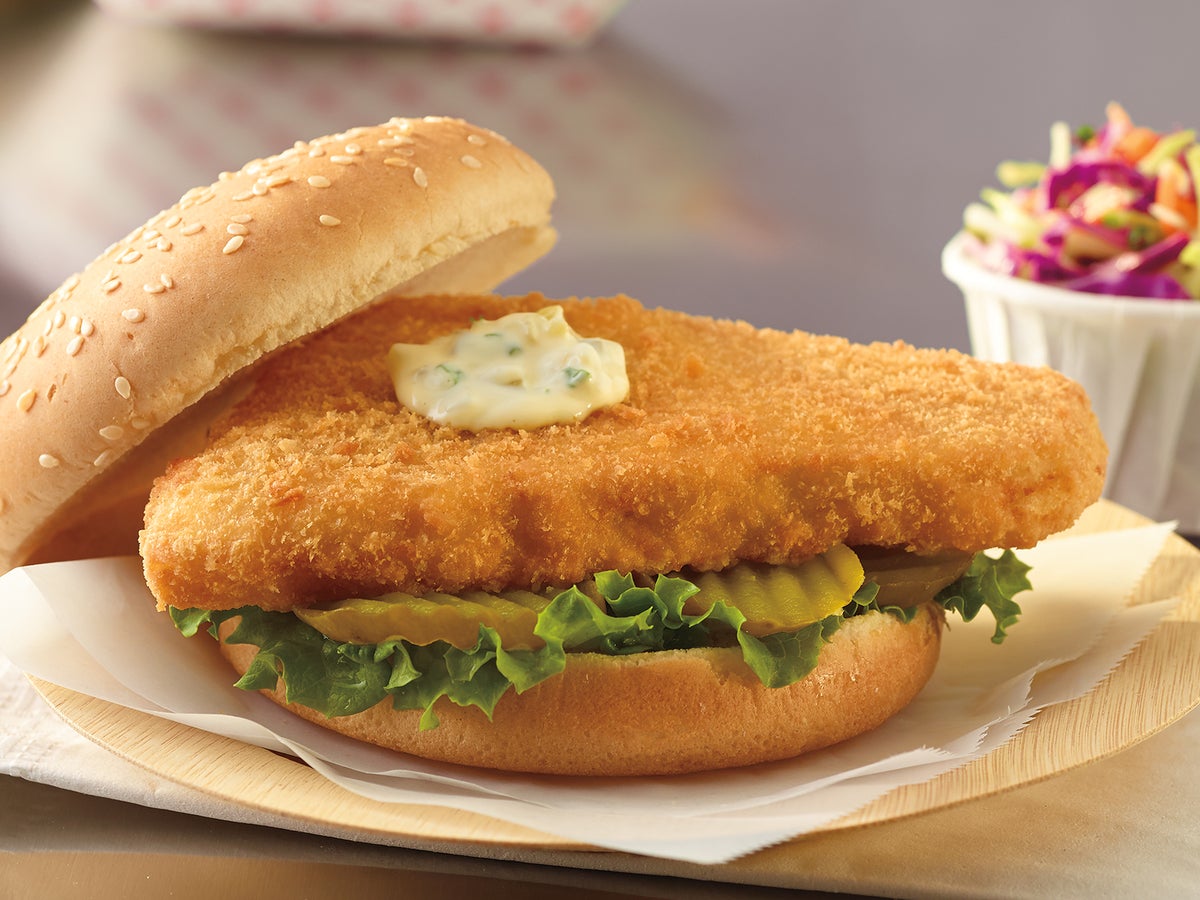 Crispanko™ Alaska Cod Portions 4oz Wedge Shaped
Learn More