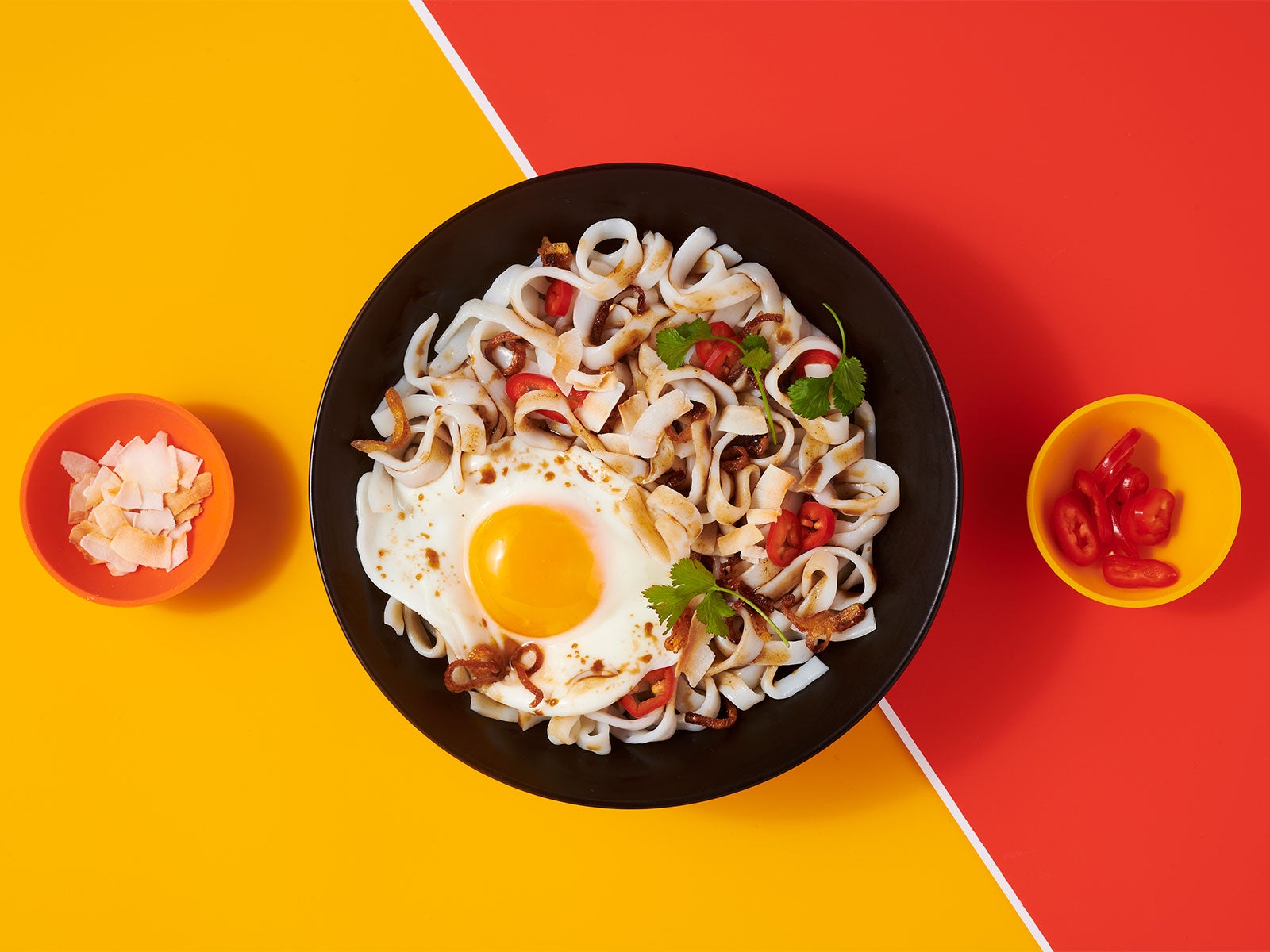 Malaysian Fried Eggs with Tamarind 10g Protein Noodles™
10 servings
Ingredients
3 Cups Peanut Oil

3 lb Shallot, thinly sliced

Coarse Salt (to taste)

1/2 Cup Tamarind Concentrate

1/2 Cup Fish Sauce

1/2 Cup Brown Sugar

3/4 Cup Water

1- 2.5lb Package 10g™ Protein Noodles (10lb case) 7929692800

10 Each Eggs

Garnish Fresno Chile Pepper, sliced

Garnish Toasted Coconut Chips

Garnish Cilantro, chopped
Directions
Combine oil and shallots in large skillet and cook until browned. Remove shallots to toweling and season with salt. Retain oil for step 3.

Combine tamarind, fish sauce, brown sugar and water. Cook until reduced to syrup.

Fry 10g Protein Noodles™ and eggs in shallot oil.
To serve: toss Protein Noodles with some of the shallots; top with fried eggs, drizzle with tamarind sauce and sprinkle with chiles, coconut chips, shallots and cilantro.