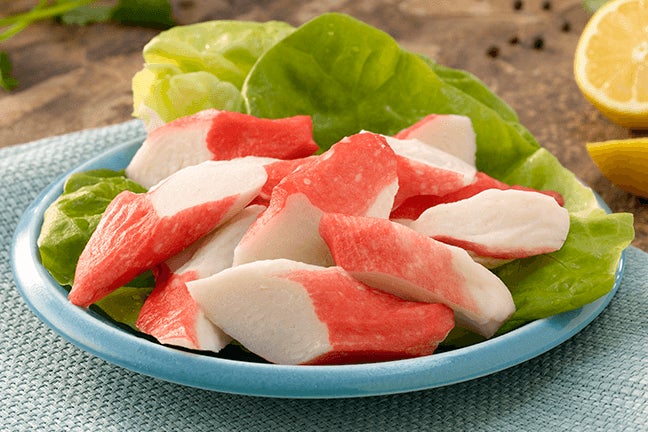 Seafood Creamy Ceviche Wrap
16 servings
Ingredients
4 Cups Tomato (diced)

1 1/2 Cups Onion (Diced)

3 fresh minced Jalapeno Pepper

2 Garlic, chopped

3 teaspoon Lime Juice

3/4 Cups Cilantro, chopped

1/4 teaspoon Salt

1/4 teaspoon Pepper

1 1/4 Cups Jalapeno ranch dressing

2.5 lbs pkg. Sea Shells® Salad Style Chunk & Flake Surimi Seafood 420010

4 Avocado, peeled, pitted & sliced

3 Cups Cabbage (Red & Green Shredded)

16 Tortillas - Flour
Directions
Combine the first nine ingredients, and stir gently. Mix in the Louis Kemp flakes.

Cover and chill for about 20 minutes for flavors to combine.

Fill tortilla with 3/4 cup surimi seafood mixture. Layer on 3 slices of avocado and 1/2 cup cole slaw mix and roll tightly.

Keep chilled until served.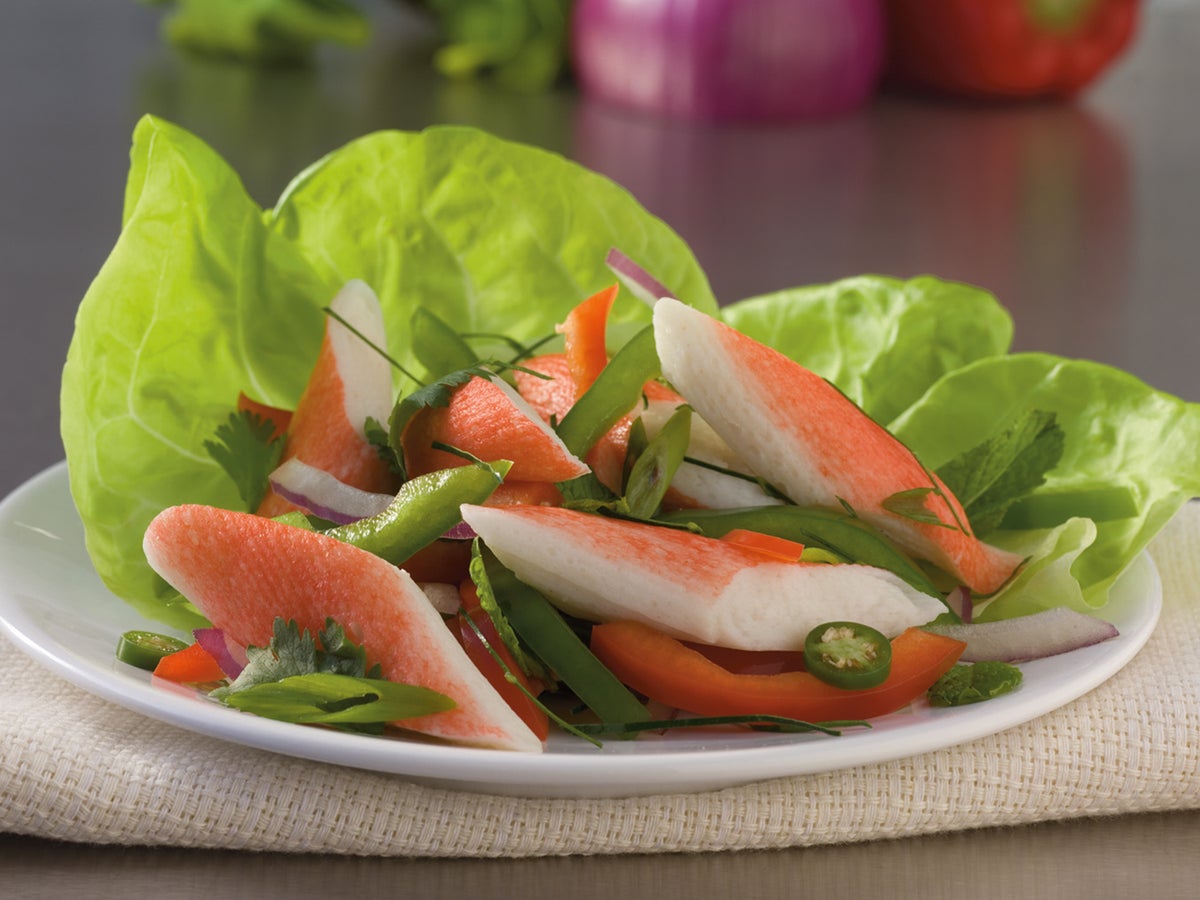 Sea Shells® Salad Style Chunk & Flake Surimi Seafood
Learn More