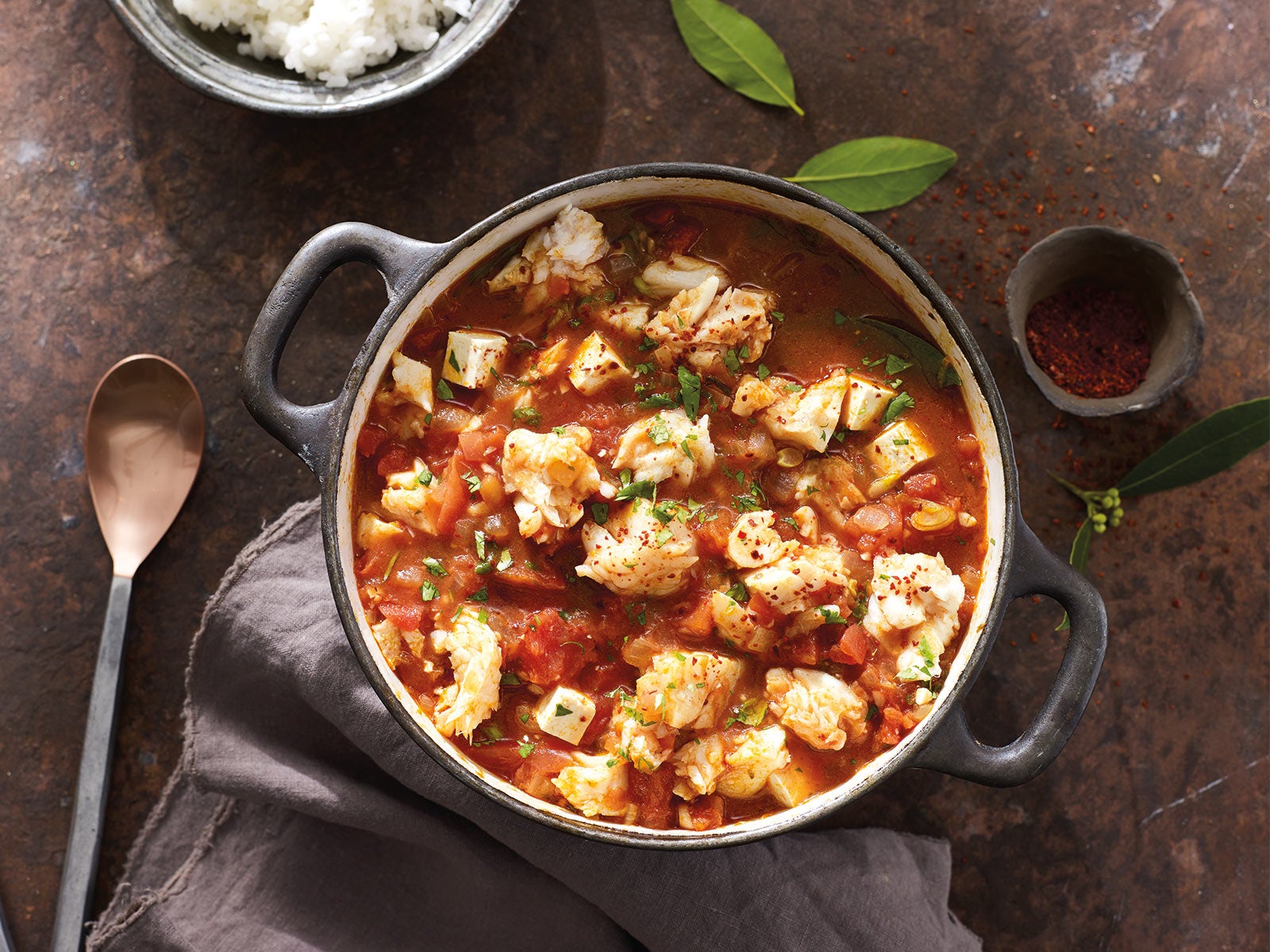 Wild Alaska Pollock Korean Fish Stew
60 servings
Ingredients
1 Block Wild & Simple Pan Redi™ Wild Alaska Pollock 16.5lb Deep Skinned, Boneless 424912

24 Ounces Olive Oil

4 Ounces Garlic, chopped

4 lb Onion (chopped)

1 lb Green Onion, sliced

15 Fresh Bay Leaves

5 Tablespoons Dried Oregano Leaves

Salt & Ground Black Pepper (to taste)

2 Quarts White Wine

15 Ounces Gochujang or Red Chili Paste

4 (#10) Cans Diced Tomatoes

5 (46 oz each) Cans Clam or Fish Stock

7 lb Extra Firm Tofu

To taste Korean Pepper

Garnish Cilantro, chopped

Garnish Green Onion, sliced

Steamed Rice
Directions
Cut tofu into 1-inch cubes.

Cook Pan-Redi Alaska Pollock per instructions; keep warm.

Combine oil, garlic, onions, green onions, bay leaf and oregano; sauté until softened. Stir in wine and cook off.

Add gochujang, tomatoes and stock and bring to a boil.

Just before serving, stir in tofu and Pollock.

Season with Korean pepper and garnish with cilantro and scallions. Serve with bowls of rice.