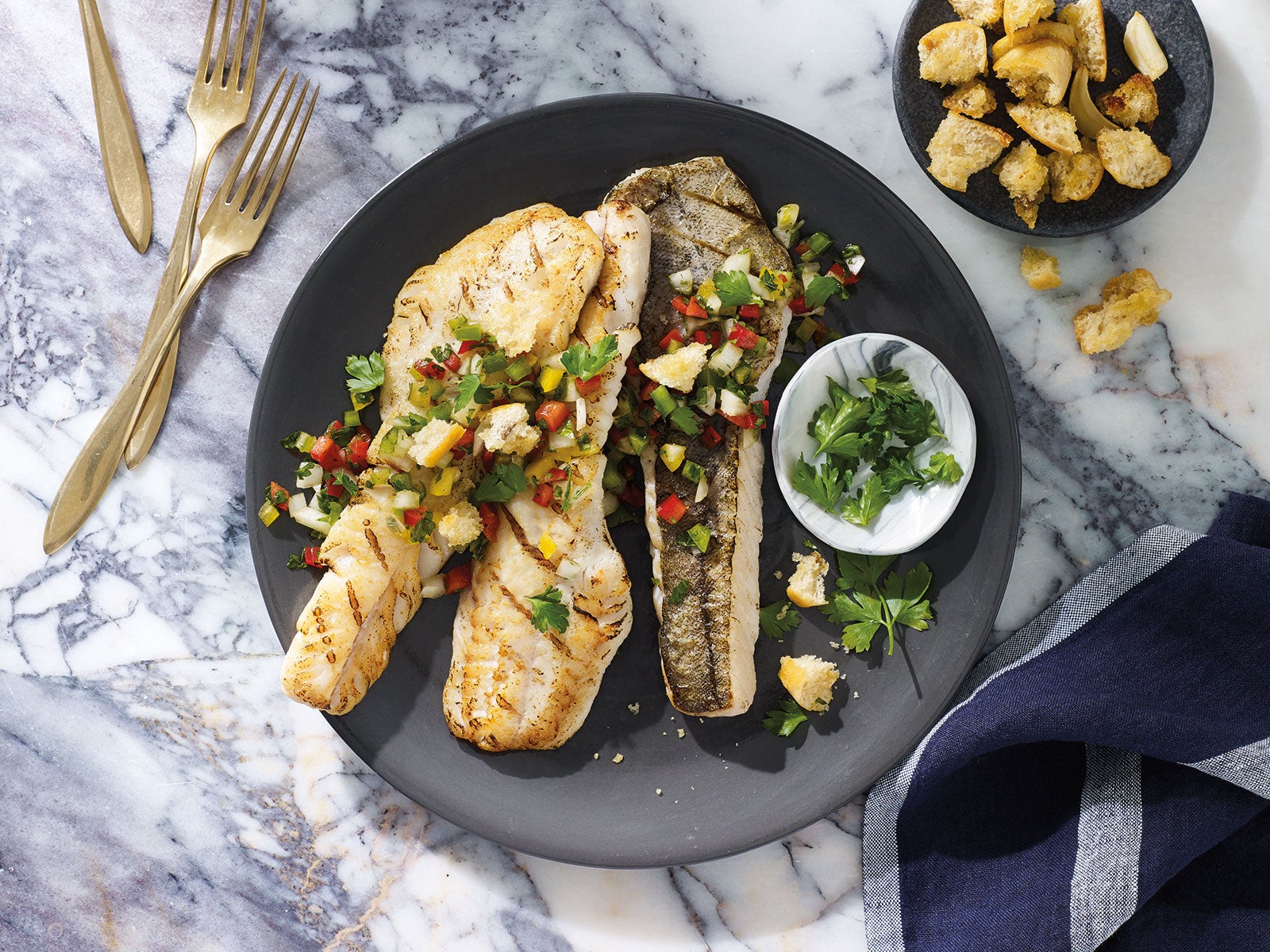 Grilled Wild Alaska Pollock with Brazilian Salsa
12 servings
Ingredients
12 Each Wild Alaska Pollock Fillets 4-6 oz Skin-On, Boneless 422653

1 Cup Green Bell Pepper (Chopped)

1 Cup Red Bell Pepper (Chopped)

2 Cups Tomatoes (chopped)

1 Cup White Onion (Chopped)

1/2 Cup Fresh Parsley, chopped

1/2 Cup White Wine Vinegar

1/4 Cup Olive Oil

Salt and ground Black Pepper (to taste)

12 Slices Artisan Bread, cut into rough croutons

Olive Oil

2 Each Garlic Cloves (split)

Garnish Fresh Parsley Leaves, chopped
Directions
Salsa: Combine peppers, tomatoes, onion, parsley, vinegar and olive oil. Season with salt and pepper.

Cook bread in olive oil with garlic cloves, until browned and crisp. Remove to toweling and salt.

Season Alaska Pollock fillets with salt & pepper then grill.

Divide salsa between plates and top with Alaska Pollock fillets. Garnish with croutons and parsley leaves.