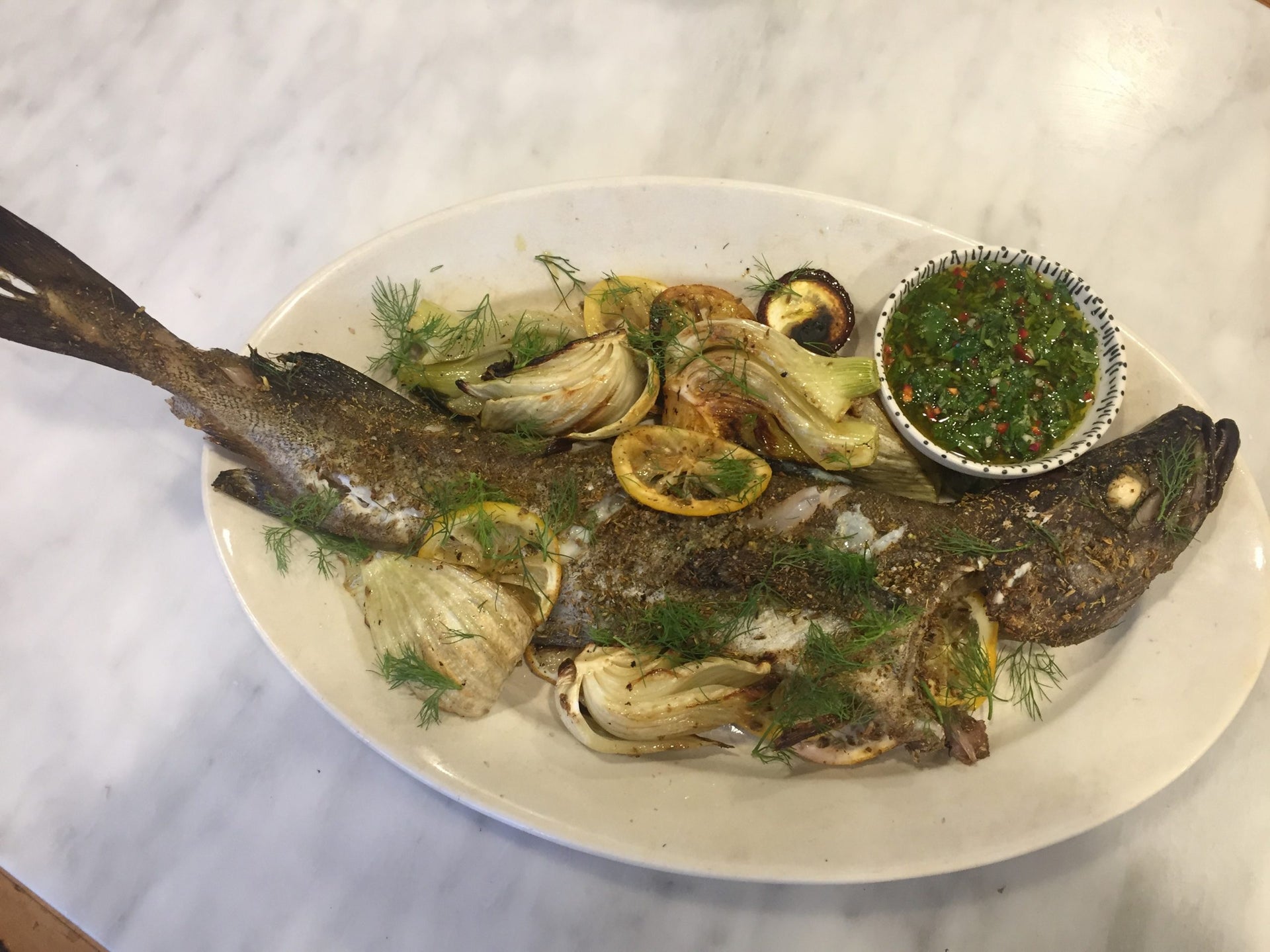 Fennel Roasted Wild Alaska Pollock with Chimichurri Sauce
2 servings
Ingredients
CHIMICHURRI
1/4 cup chopped flat-leaf parsley

1/4 cup chopped cilantro

1 Tbsp chopped oregano

1/4 oz Fresno chile, finely chopped

1 clove garlic, minced

2 Tbsp red wine vinegar

1/3 cup extra-virgin olive oil
FISH
1 each 1-2 LB Whole Wild Alaska Pollock IQF 428540

3 Tbsp fennel seed, toasted and lightly ground

1 each lemon, sliced ¼-inch thick

Salt and freshly ground black pepper

2 Tbsp extra-virgin olive oil plus additional for drizzling

1 lb fennel, cut into 1 1/2-inch wedges, fronds reserved
Directions
Rinse and pat dry Whole Wild Alaska Pollock.

Combine all the ingredients for the chimichurri.

Heat oven to 450°F. Make 3 slashes on each side of the fish and stuff slashes and cavity with the ground fennel, rubbing the exterior with the remainder. Stuff the cavity with a few of the lemon slices. Season with salt and pepper.

Toss fresh fennel with the olive oil and salt and pepper. Roast fennel for 15 minutes, add the fish, covered lightly with foil and lemon slices to the baking sheet and roast until fish and fennel are done, another 20 minutes or until it registers 135°F.

Sprinkle with fennel fronds and serve with the chimichurri sauce.