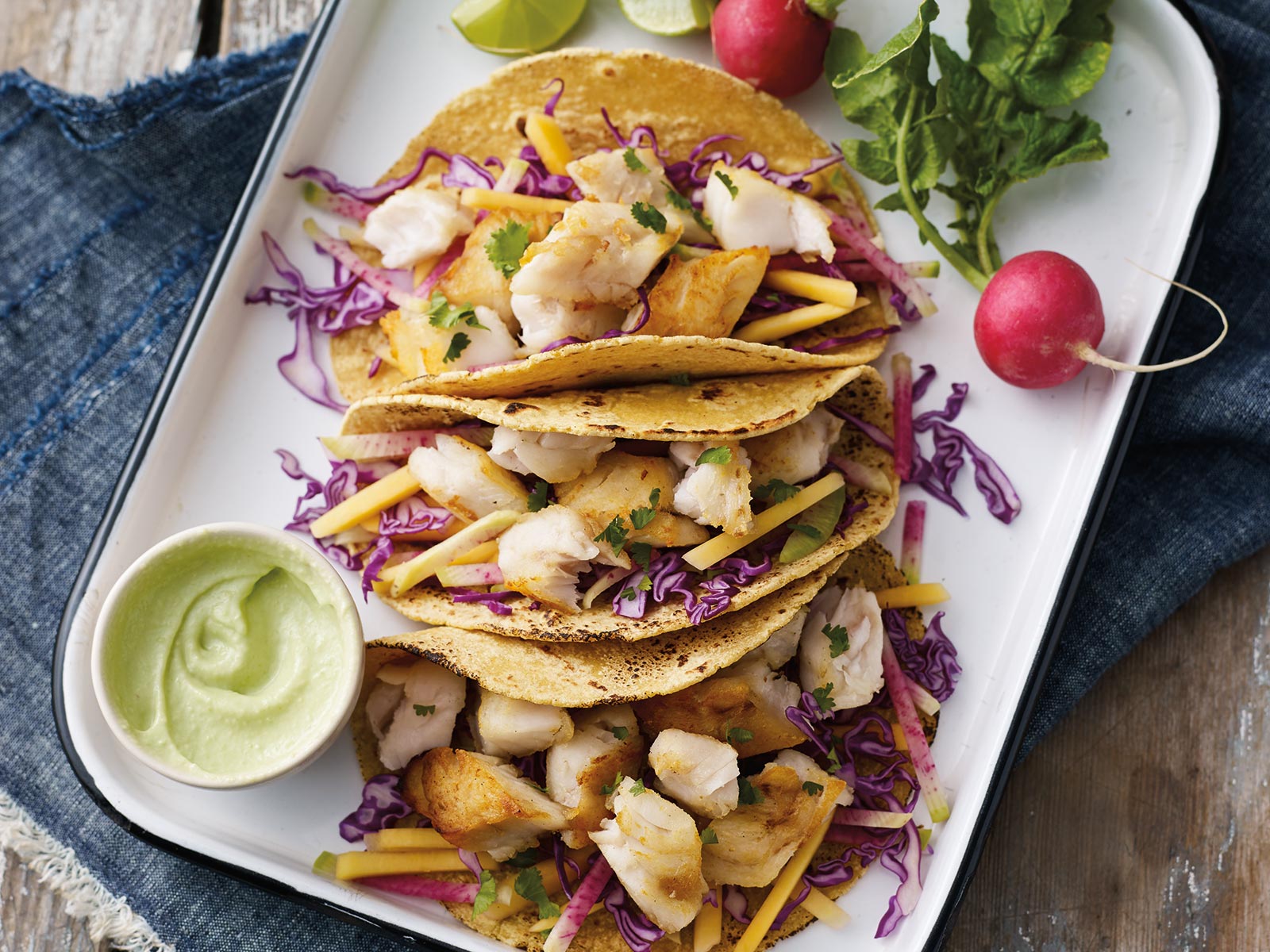 Asian Fusion Wild Alaska Pollock Tacos
12 servings
Ingredients
3 lb Wild & Simple Redi Cuts™ Wild Alaska Pollock .36 oz 424913

3 Avocado, peeled & pitted

1 Cup Sour Cream

6 oz Lime Juice

1.5 Cups Cilantro

2 Tablespoon Lime Juice

1 Tablespoon Maple Syrup

1 Tablespoon Olive Oil

1/2 teaspoon Sesame Oil

To taste Salt & Pepper

8 oz Red Cabbage (Shredded)

4 oz Papaya (julienned)

4 oz Red Radishes, julienned

24 Corn Tortillas

To taste Cayenne Pepper
Directions
Purée ingredients for avocado cream (avocados, sour cream, 6 oz lime juice). Season with salt, pepper, & cayenne. Set aside & chill.

Mix ingredients for Papaya Slaw: Whisk 2 tbsp. lime juice, maple syrup, olive oil, sesame oil, and salt & pepper. Toss with cabbage, papaya, & radishes. Set aside & chill.

Sauté Redi Cuts™ until cooked through.

Assemble each taco with 1 oz slaw, 2 oz fish, and 2 tbsp. avocado cream. Serve.