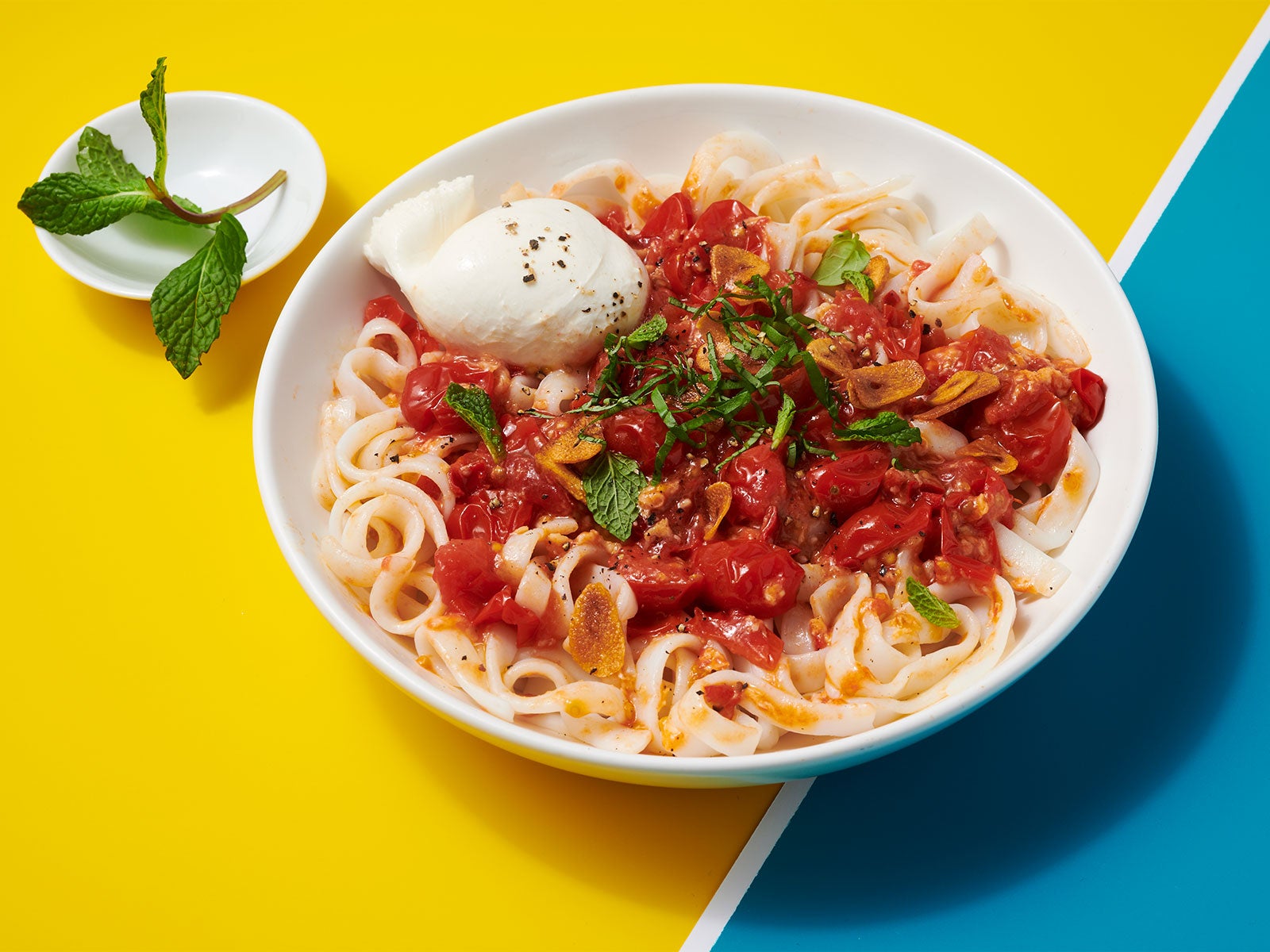 10g Protein Noodles™ with Garlic Slumped Cherry Tomatoes and Burrata
10 servings
Ingredients
1 Cup Extra Virgin Olive Oil

9 oz Garlic Clove, thinly sliced

6 Calabrian Chile Peppers, minced

4 lb Cherry Tomatoes

2.5 lb Package 10g™ Protein Noodles (10lb case) 7929692800

3/4 Cup Butter

3 Cups Grated Parmesan Cheese

Coarse Salt & Freshly Ground Pepper

1 1/2 lb Burrata Cheese

1 1/2 Cups Fresh Mint, chopped

1 1/2 Cups Fresh Basil, chiffonade

Garnish Extra Virgin Olive Oil
Directions
Heat oil in a large skillet and cook garlic until golden. Remove garlic and add chiles and cherry tomatoes, cook until burst.

Add 10g Protein Noodles™ to pan with the tomatoes, along with butter and parmesan. Season.
Serve: garnish with chunks of burrata, mint, basil and garlic and drizzle with additional olive oil.