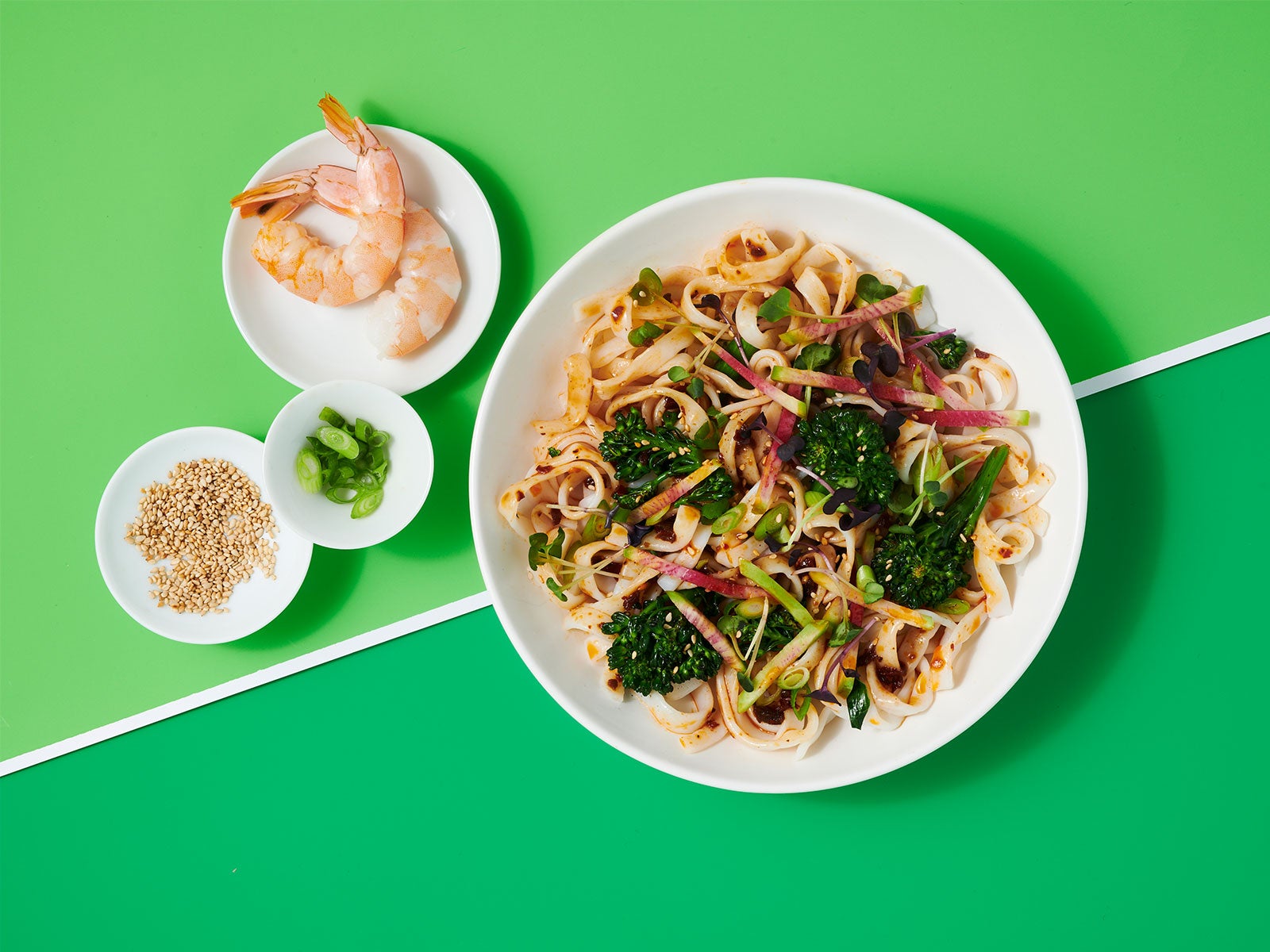 10g Protein Noodles™ Bowl with Charred Broccolini and Chili Crisp
10 servings
Ingredients
20 oz Broccoli, chopped

Vegetable Oil

Coarse Salt & Freshly Ground Pepper

1/2 Cup Chili Crisp Sauce

1/2 Cup Soy Sauce

1/4 Cup Chicken Stock

2-3 Tablespoons Chinkiang Vinegar

2.5 lb Package 10g™ Protein Noodles (10lb case) 7929692800

4 oz Scallions, thinly sliced

Red Radishes, julienned

Radish Sprouts

Toasted Sesame Seeds
Directions
Toss broccolini with oil, salt & pepper and spread on a sheet pan. Broil until charred.

Combine chili crisp sauce, soy sauce, chicken stock and vinegar in a skillet. Add the 10g Protein Noodles™ and scallions; cook until warmed through.
Serve topped with radishes, sprouts and sesame seeds.
Substitutions: Balsamic Vinegar for Chinkiang Vinegar. Red Radish for Watermelon Radish.