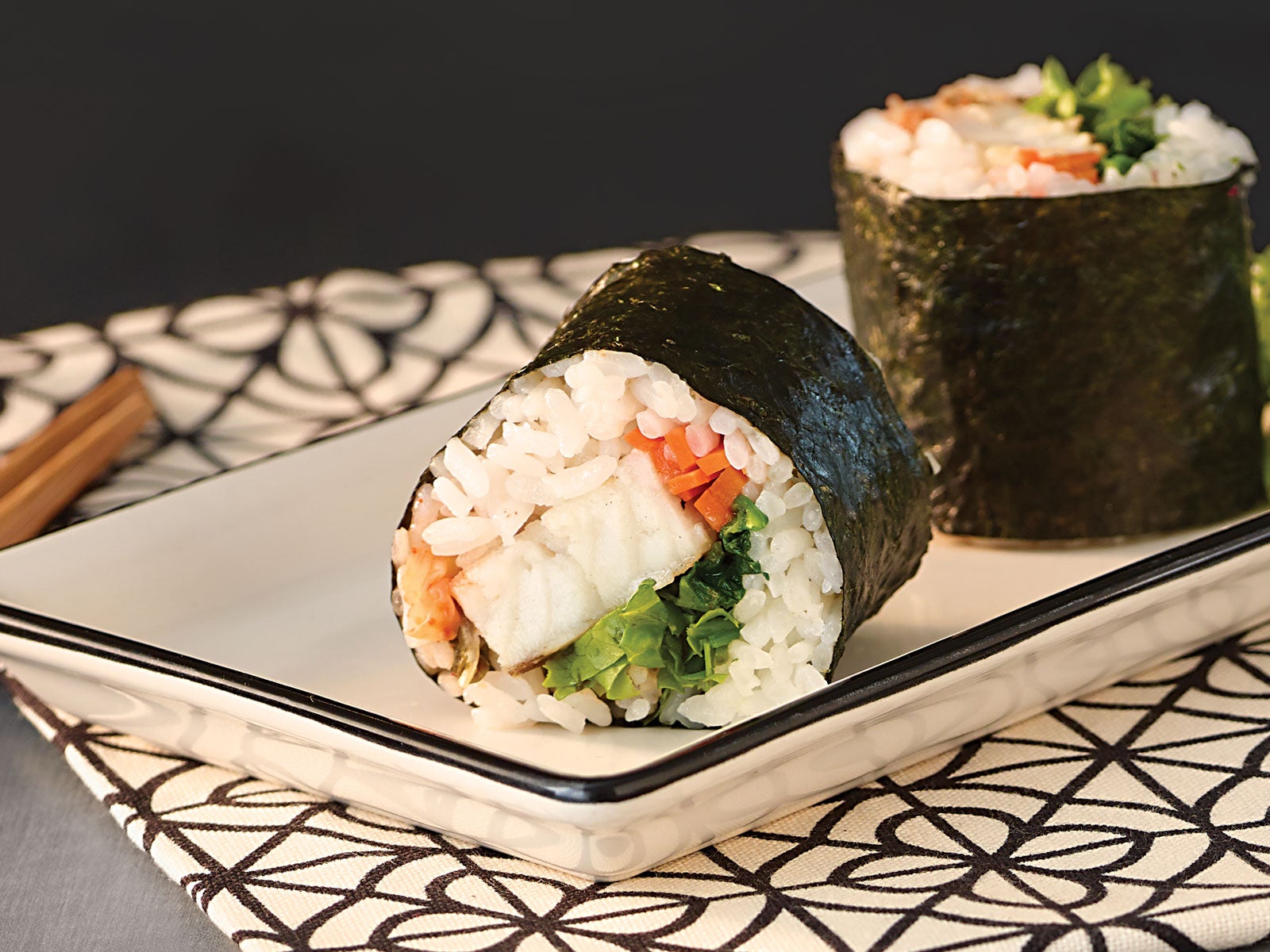 Redi Grilled™ Wild Alaska Pollock Kimbap
12 servings
Ingredients
8 cups spinach, wilted or blanched, excess liquid squeezed out

6 carrots, julienned and blanched

2 tablespoons toasted sesame oil

12 sheets of toasted nori

12 cups cooked short-grain white rice

3 cups shredded lettuce

3 cups thinly sliced kimchi

2 each Redi Grilled™ Wild Alaska Pollock Portions 4oz Fully Cooked 420209
KOREAN CHILI SAUCE
1/2 cup 1/2 cup gochujang or garlic chili sauce

1/2 cup 1/2 cup water

3 tablespoons 3 tablespoons Asian sesame oil

2 tablespoons 2 tablespoons sugar
Directions
Heat Redi Grilled Pollock and cut into thin strips.

In a small bowl, stir together the ingredients for Korean Chili Sauce.

In a large bowl, toss spinach with 1 tablespoon sesame oil.

In another bowl, toss carrot with 1 tablespoon sesame oil.

Spread 1 sheet of nori on a bamboo rolling mat or a piece of plastic wrap.

Spread 1 cup rice over 2/3 of the nori sheet, leaving 1 inch of nori clear at the bottom.

Top with 1/4 cup lettuce, 1/4 cup kimchi, 4 strips Redi Grilled Wild Alaska Pollock, 2 tablespoons spinach, and 3 or 4 carrot pieces. Using the mat or plastic wrap, roll the rice and nori over the filling, squeezing to keep it all together. Roll until edges meet and squeeze, then wet edges to seal. Slice into 6 pieces.

Repeat with the remaining rolls.

To serve, place 6 pieces on a plate with 2 tablespoons of sauce for dipping.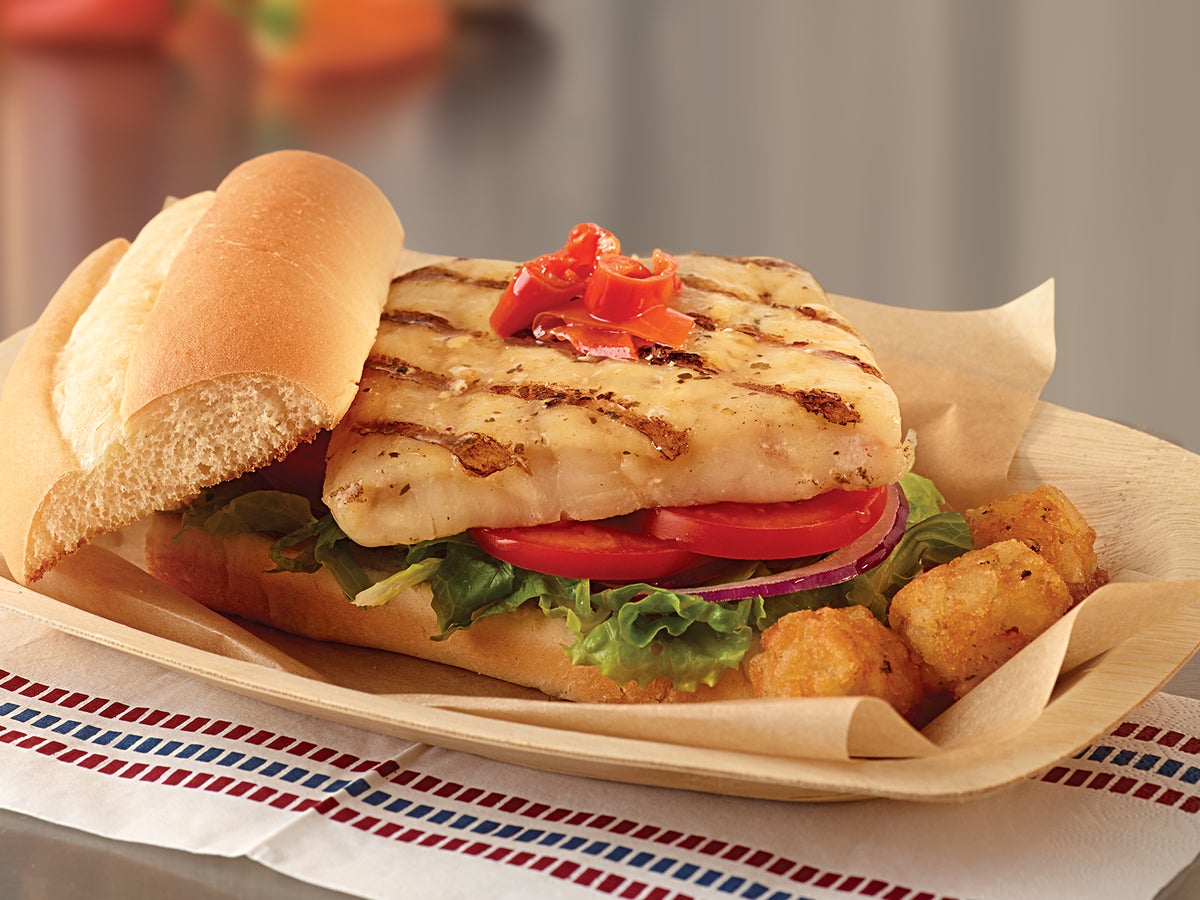 Redi Grilled™ Wild Alaska Pollock Portions 4 oz Fully Cooked
Learn More