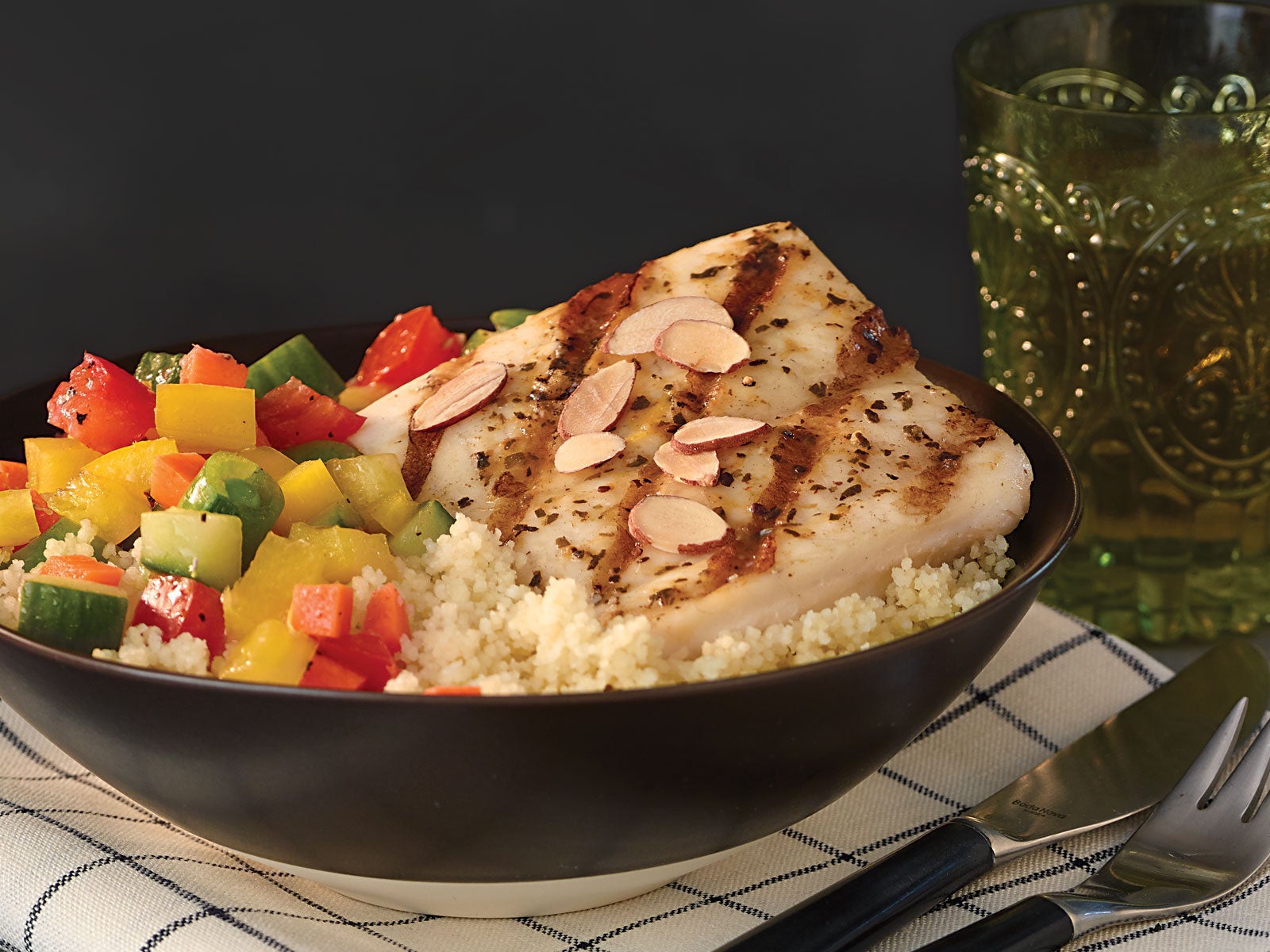 Redi Grilled™ Wild Alaska Pollock Moroccan Bowl
12 servings
Ingredients
6 cup warm couscous

12 each Redi Grilled™ Wild Alaska Pollock Portions 4oz Fully Cooked 420209

3/4 cup sliced almonds, toasted

Ground sumac, for garnish
CHOPPED SALAD
2 cup diced tomatoes

2 cup diced cucumber

1 each yellow bell pepper, seeded and chopped

1 each large carrot, chopped

1 cup sugar snap peas, chopped

3 tablespoon lemon juice

1 tablespoon lemon zest

1 teaspoon finely grated fresh ginger
Directions
Heat Redi Grilled Pollock.

In large bowl, stir together the tomatoes, cucumber, bell pepper, carrot and sugar snaps.

In small bowl, whisk together the lemon juice, zest, ginger and olive oil.

Pour dressing over the tomato mixture and mix with salt and pepper.

To serve, spoon 1/2 cup Chopped Salad over 1 cup warm couscous, top with 1 Redi Grilled Alaska Pollock fillet and sprinkle with 1 tablespoon almonds. Sprinkle with sumac and serve.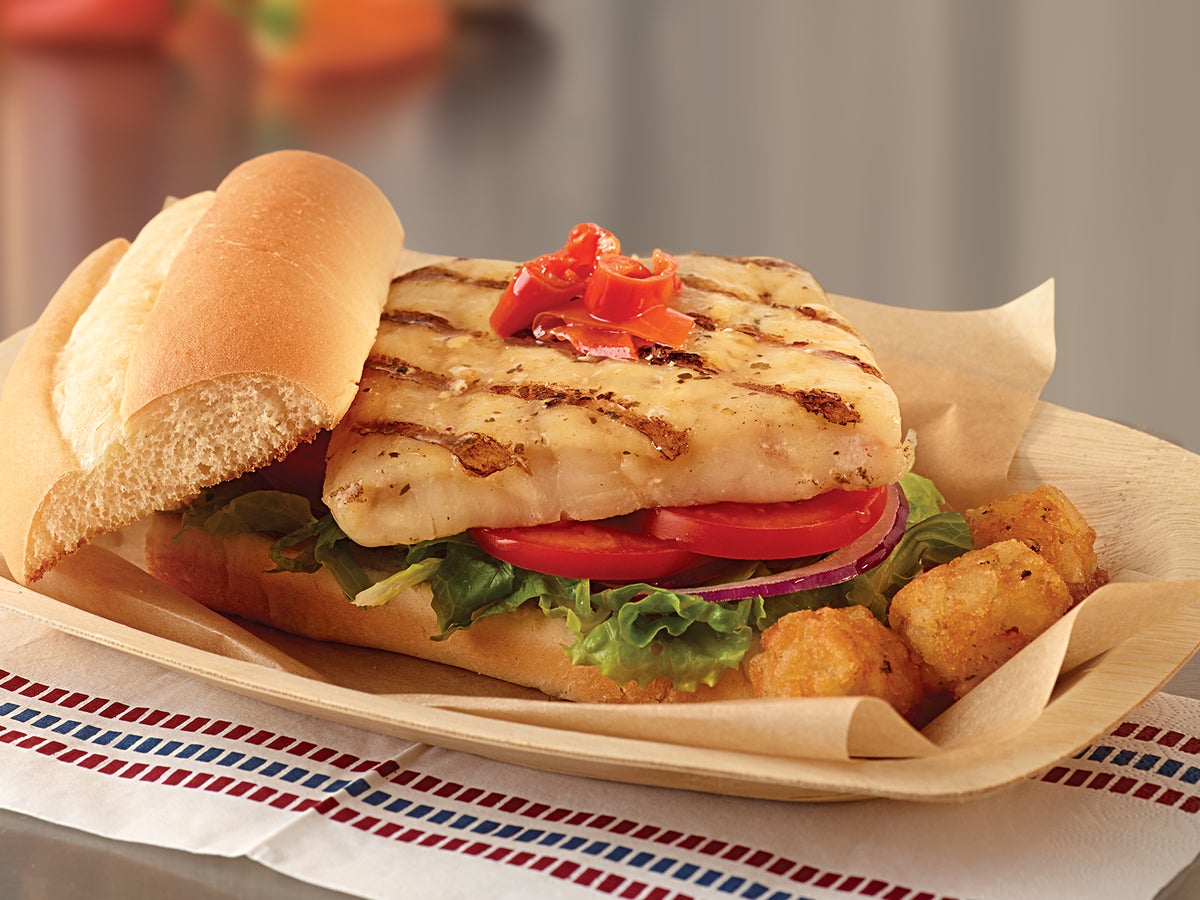 Redi Grilled™ Wild Alaska Pollock Portions 4 oz Fully Cooked
Learn More