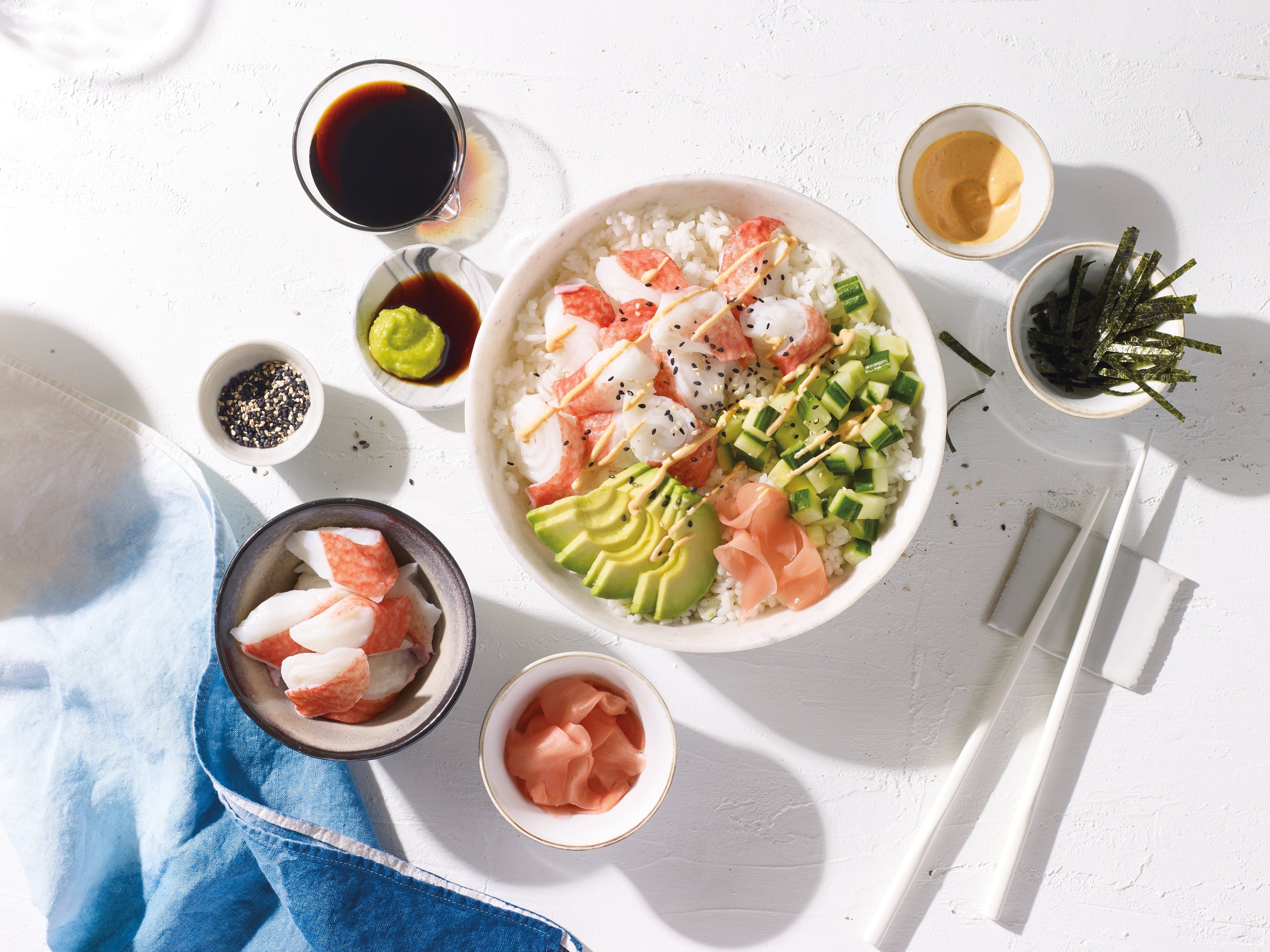 Low Carbon Footprint
Wild Alaska Pollock Surimi has a significantly lower carbon impact compared to shrimp, Beef, and Wild Tuna. We proudly make our Louis Kemp® Surimi seafood products with Wild Alaska Pollock, the most abundant and certified sustainable species on the planet.
Versatility At Your Fingertips
Whether at home or on the go, in your favorite salad, or in more adventurous recipes, our products are as delicious as they are nutritious. Louis Kemp® is a versatile, tasty, ready-to-eat substitute for seafood, crab meat, and other shellfish.
Practical Protein
A good source of omega-3s that is low in cholesterol and calories, surimi seafood is also an ideal source of high-quality protein that is naturally low in fat.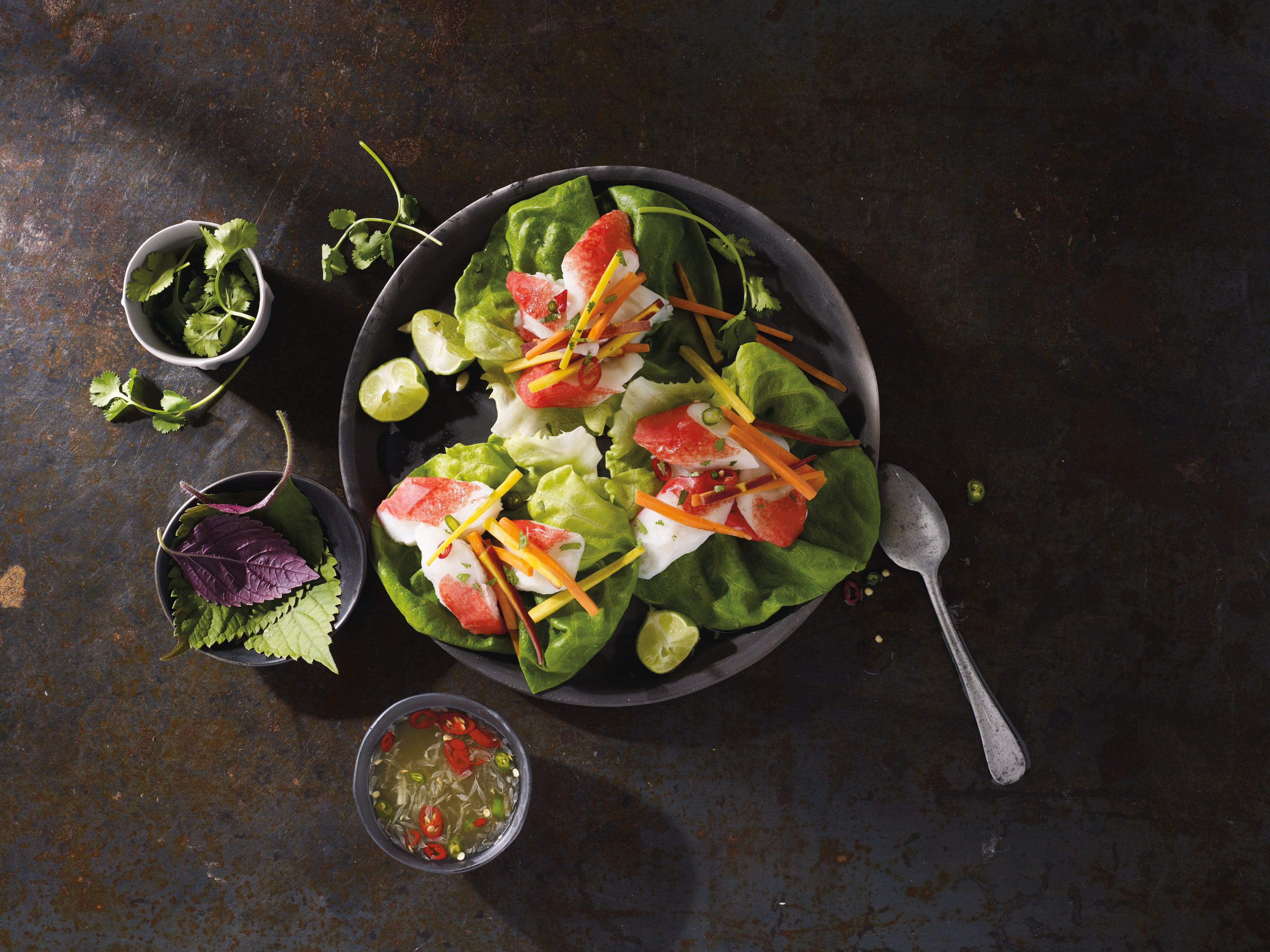 Recipes
Whether you are entertaining friends or just looking for something to change up the routine, we have you covered. Enjoy one of our great recipes straight from the Louis Kemp® test kitchen today!
Learn More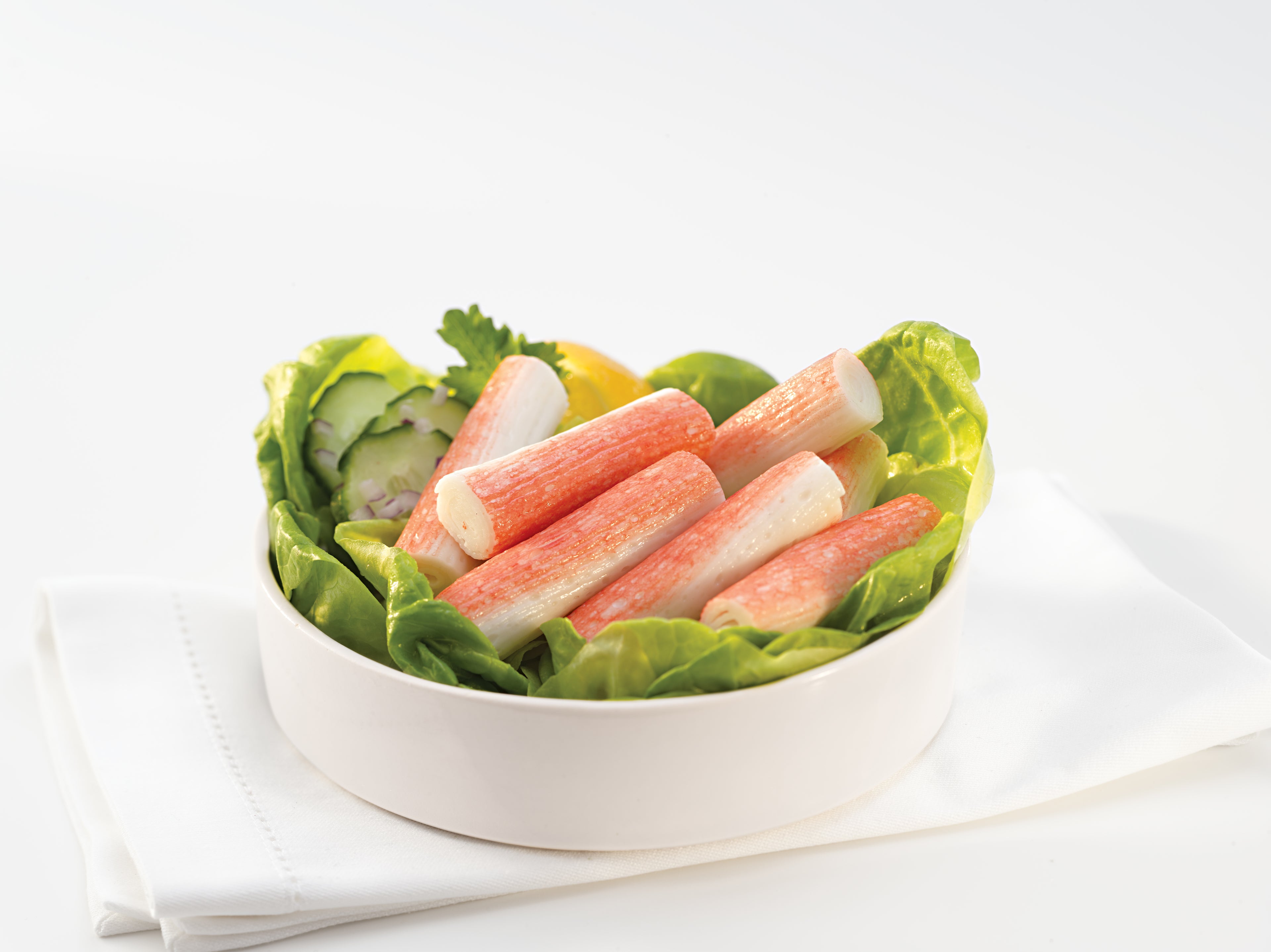 Surimi
Maybe you've never heard the term Surimi, but chances are you've eaten it at your favorite sushi restaurant or at your local poke shop.
Learn More