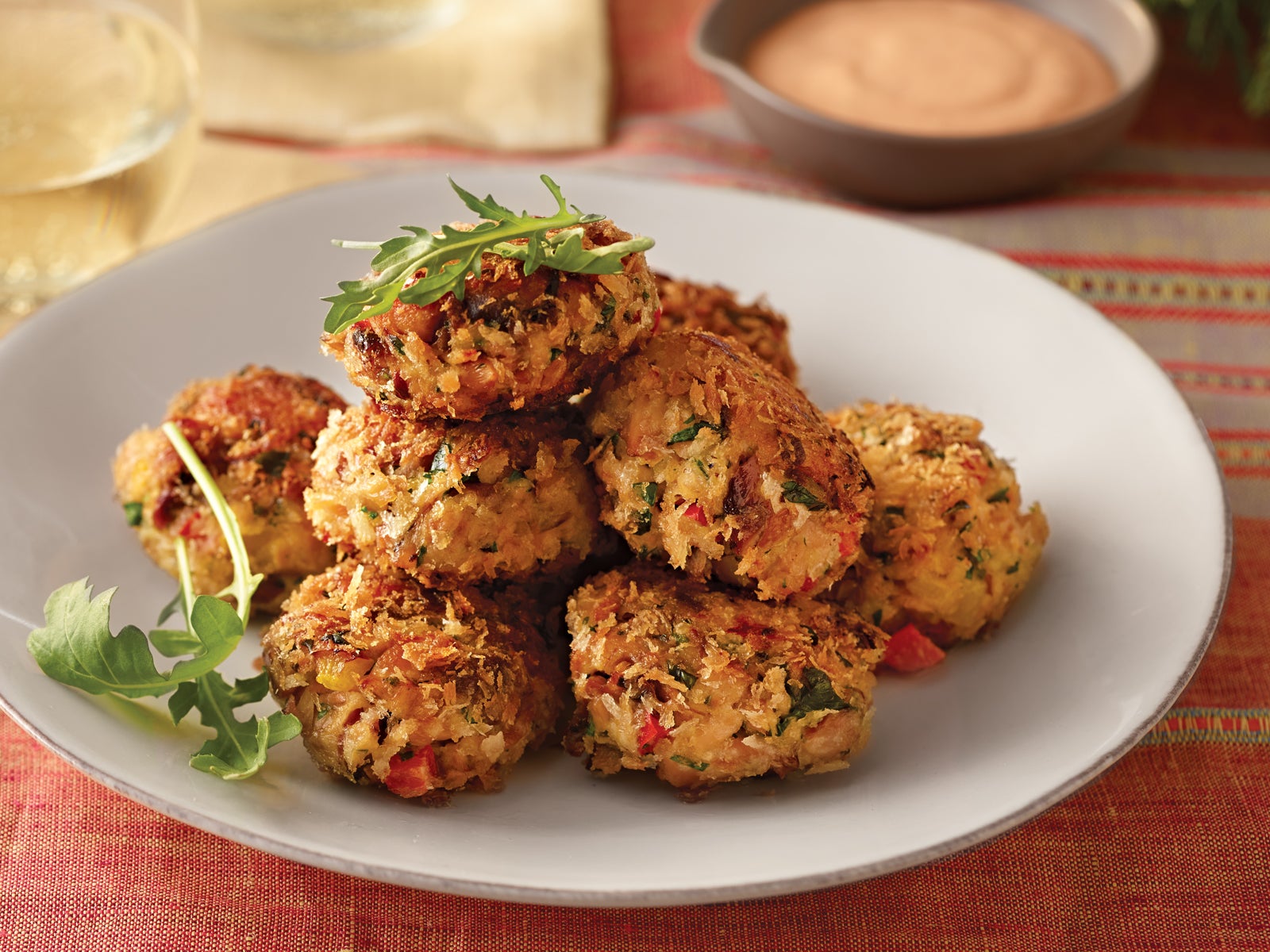 Wild Alaska Smoked Salmon Cakes
40 minutes 4 servings
Here's a chance to up your appetizer game with these crispy, savory smoked Wild Alaska Salmon cakes. Seasoned with lemon, parsley, bell pepper and thyme, they are perfect with Tartar sauce and lemon wedges served on the side.
Ingredients
1/2 package Trident Seafoods® Wild-Caught Alaska Smoked Sockeye Salmon

1 each small russet potato, peeled and cut into small chunks

1 each large egg, beaten

3 tablespoons chopped flat-leaf parsley

2 each scallions, finely chopped

3 tablespoons finely chopped red bell pepper

1 1/2 teaspoons chopped fresh thyme

1 each large lemon

1/4 teaspoon kosher salt

Freshly ground black pepper

Pinch cayenne

1 cup panko breadcrumbs

Vegetable oil

Arugula
Directions
In a small saucepan combine the potato and salted cold water to cover. Set over medium-high heat and bring to a boil. Cook until potato is very soft, about 8-10 minutes. Drain well and transfer to a large bowl. Mash well with a fork or potato masher.

Break up the smoked sockeye salmon into small pieces and add to the potato along with the egg, parsley, scallions, bell pepper, thyme and zest of the lemon. Cut the lemon in half and squeeze the juice of one half into the bowl. Season the cakes with salt, pepper and cayenne.

Place the panko on a plate or pie plate. Divide the mixture using a ¼ cup measure and pat it into small cakes. Dredge in the panko, coating all sides.

Pour in oil to about ¼-inch level in a large skillet and set over medium-high heat. When hot but not smoking, add half the cakes and cook until browned on both sides, about 2-3 minutes per side. Transfer to a toweling-lined sheet pan and keep warm. Repeat with additional oil if needed and the remaining salmon cakes.

Cut the remaining half of the lemon into 4 pieces and serve with the cakes.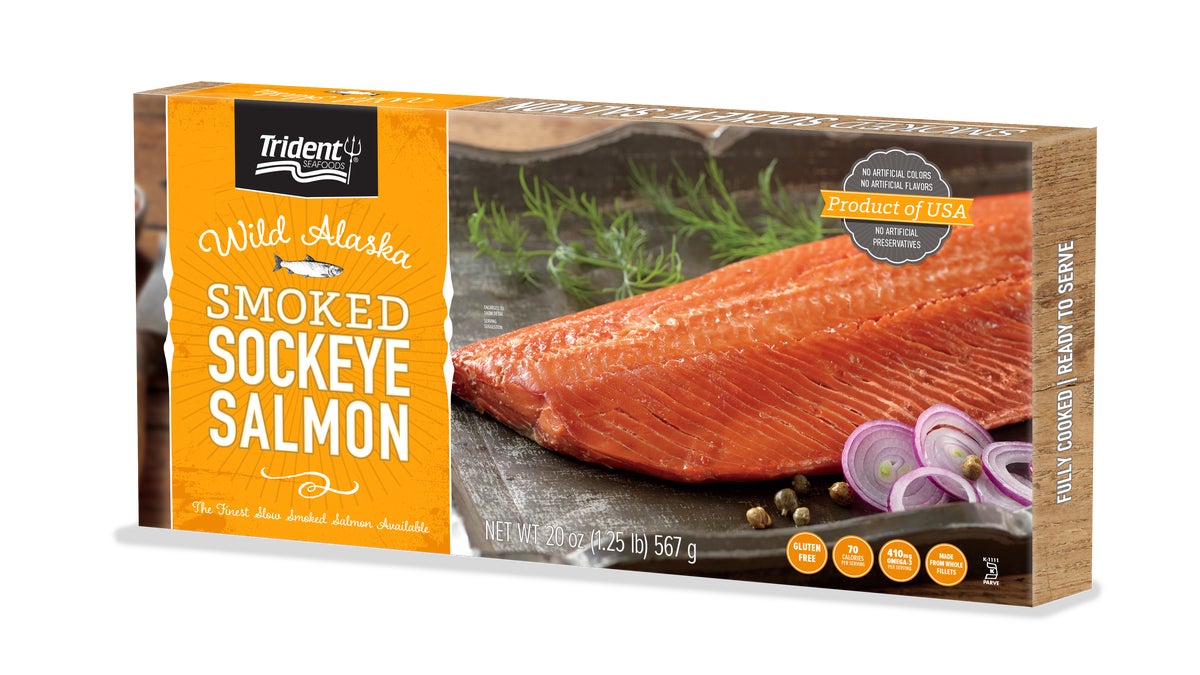 Trident Seafoods
Wild-Caught Alaska Smoked Sockeye Salmon
20 oz
Learn More