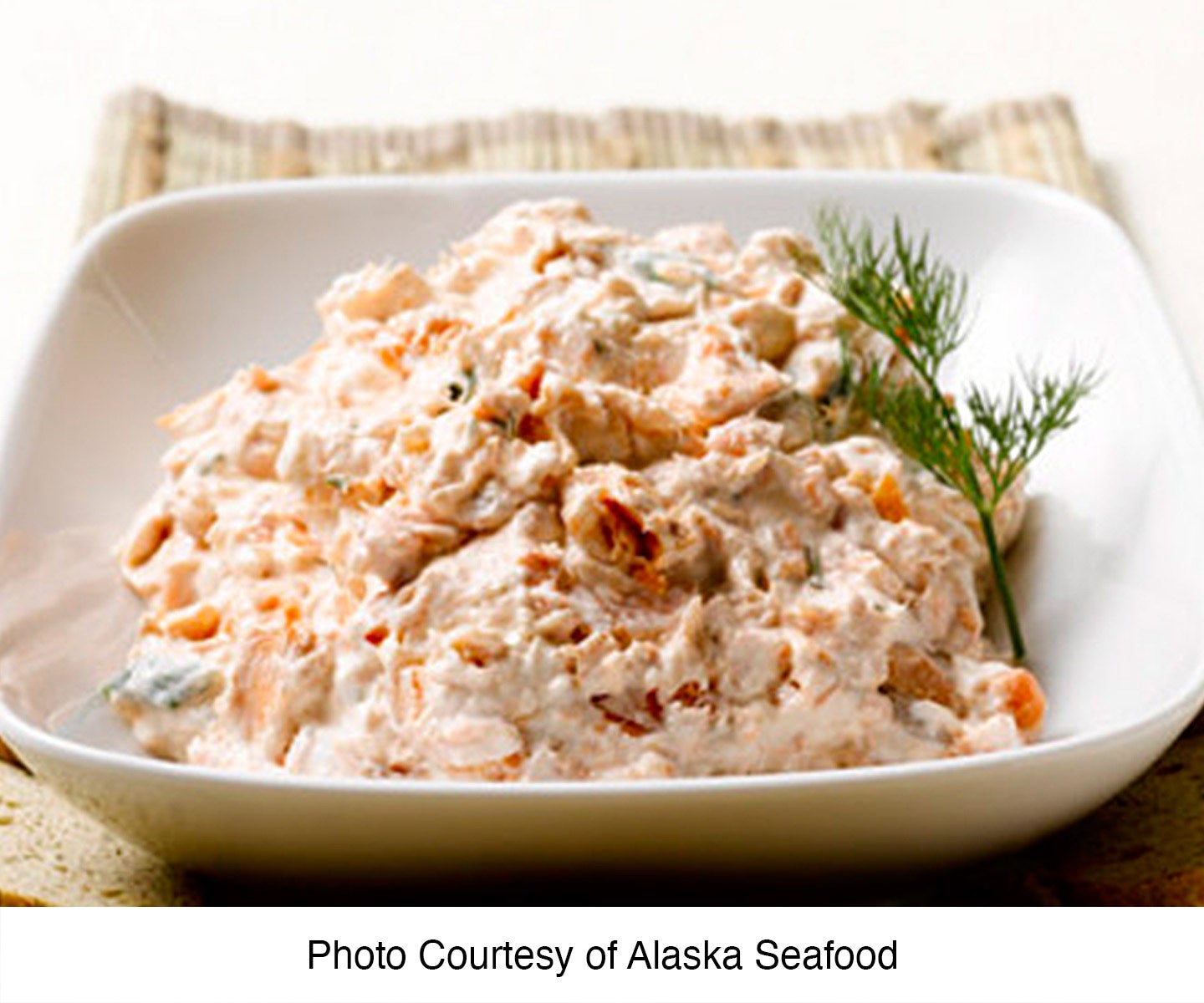 Smoky Alaska Salmon Spread
15 minutes 25 servings
This creamy spread can be paired with crackers on an appetizer platter, or layered with greens on a sandwich for an easy make-ahead lunch. Simple prep makes it a snap to whip up, and you'll be serving a delicious, healthy dish that's high in protein. MAKES 25 appetizers
Ingredients
1 Can Royal Pink® Pink Salmon 14.75 oz

3 Tablespoon Lemon Juice

3 Tablespoon Milk (Low-fat)

1-1/2 teaspoon Dill Weed

1/4 Cup Green Onion, thinly sliced

3-4 Drops Natural Hickory Liquid Smoke

Crackers or French bread rounds

16 oz Cream Cheese (Softened)
Directions
Use 1 can (14.75 ounces) or 2 cans (6-7.5 oz) Royal Pink® or other Trident Seafoods® Alaska canned salmon, drained and chunked.

Beat cream cheese with lemon juice, milk and dill weed in a mixer until light and fluffy. Beat in salmon and green onions until thoroughly combined. Season with liquid smoke to taste. Chill several hours before serving to allow flavors to blend.

To serve, spread on crackers or French bread rounds.