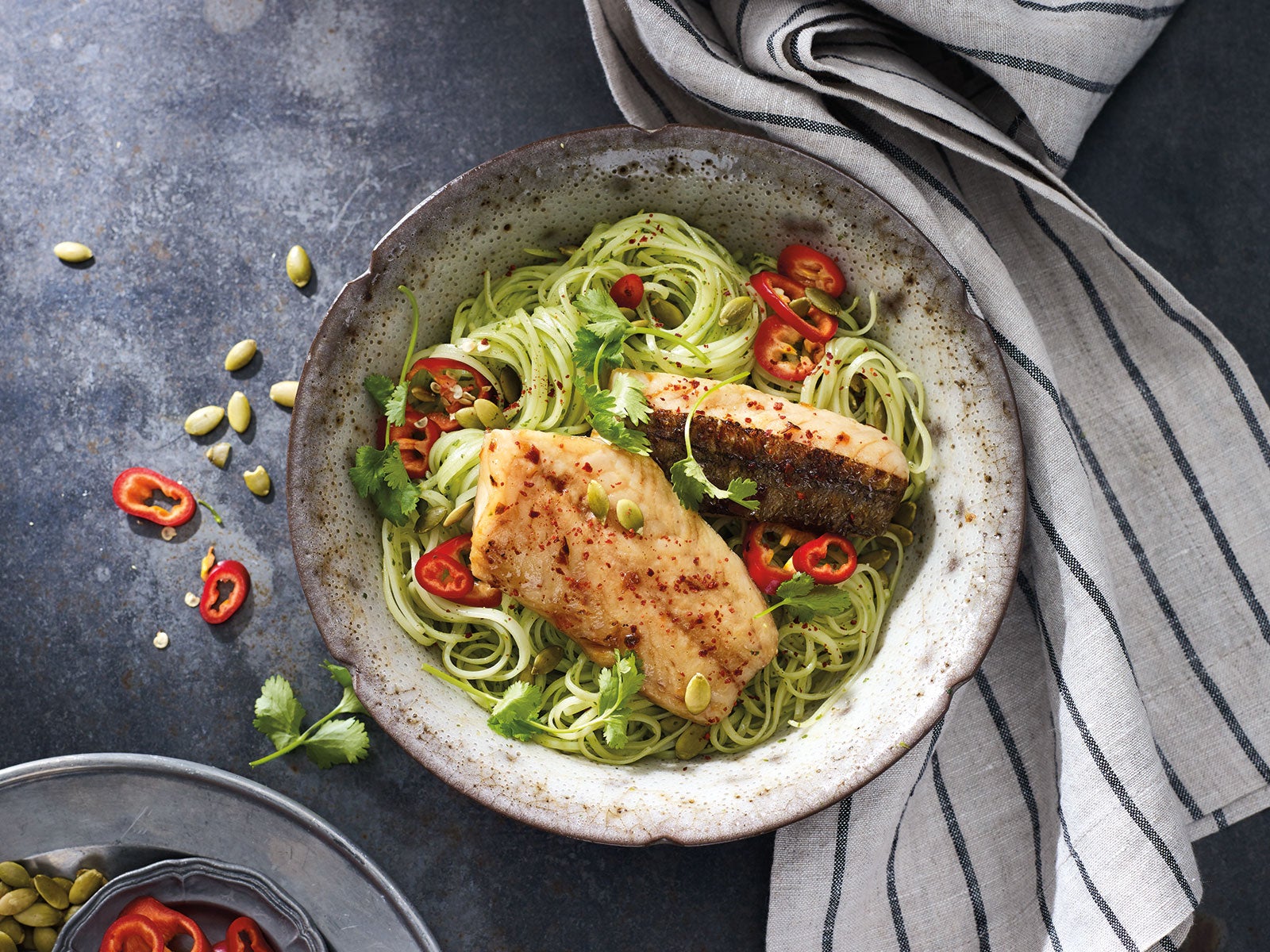 Wild Alaska Pollock with Sambal Glaze and Cilantro Rice Noodles
12 servings
Ingredients
12 Fillets Wild Alaska Pollock Fillets 4-6 oz Skin-On, Boneless 422653

3/4 Cup Light Brown Sugar (packed)

3 Ounce Lime Juice

3 Ounces Sambal Oelek

3 Tablespoon Fish Sauce

1 Ounce Garlic Clove

4 Cups Cilantro (packed)

1 Cup Olive Oil

4 Ounce Cotija Cheese (grated)

Salt & Ground Black Pepper (to taste)

24 Ounces Rice Stick Noodles (cooked)

Garnish Fresno Chile Pepper, sliced

Garnish Pumpkin Seeds (toasted)

Garnish Cilantro

Garnish Cotija Cheese
Directions
Defrost Pollock fillets and cut into halves crosswise.

Glaze: combine sugar, lime juice, sambal oelek and fish sauce.

Marinate Pollock for 30 minutes to 2 hours.

Pesto: process garlic cloves, cilantro, olive oil and cotija cheese.

Season and toss pesto with cooked rice noodles.

Broil fish.

Divide noodles between serving dishes, sprinkle with chiles, pumpkin seeds and cilantro.