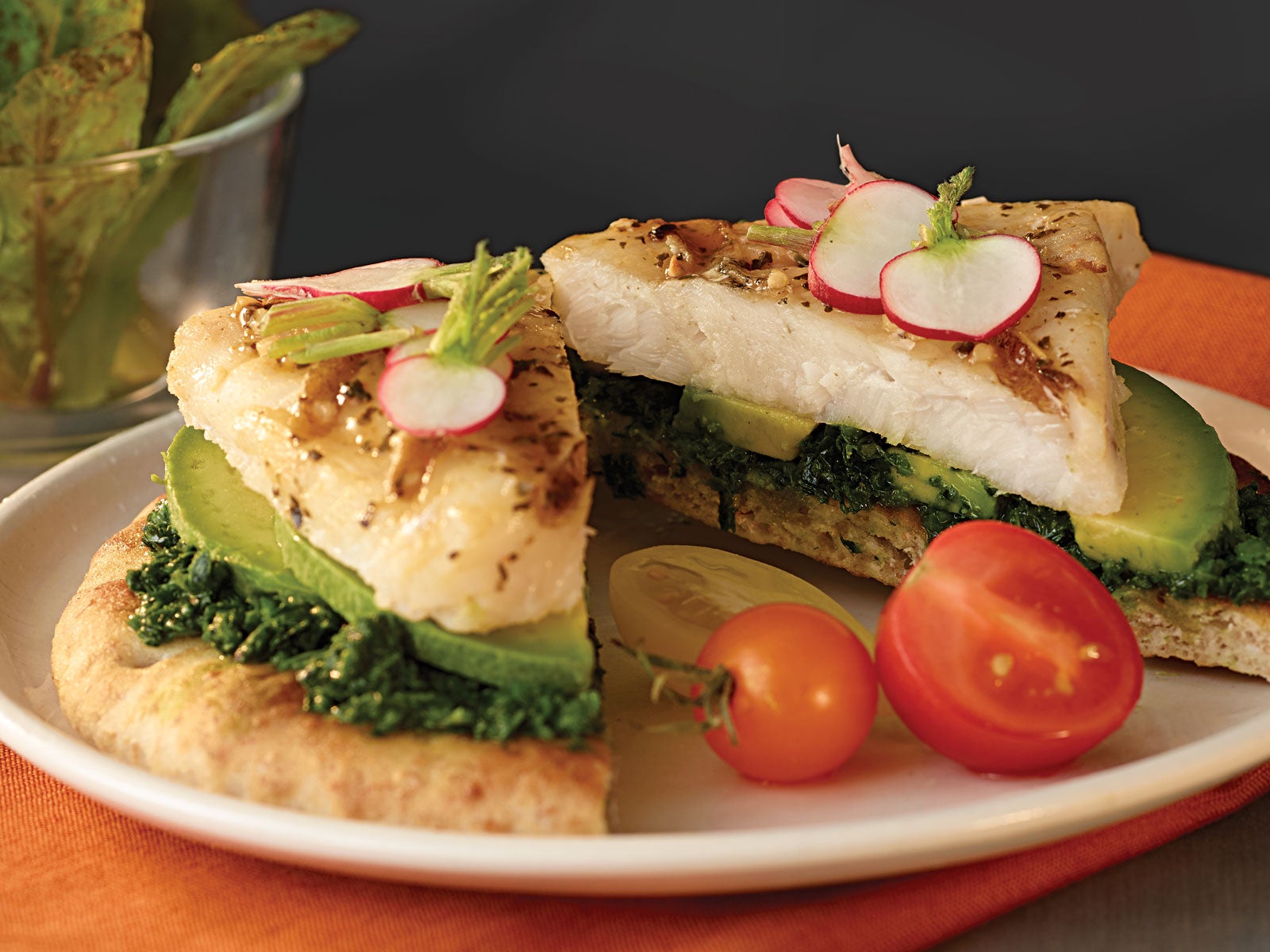 Redi Grilled™ Wild Alaska Pollock Pita
12 servings
Ingredients
1 bunch lacinato kale, chopped

2 cloves garlic

1 jalapeño, seeded and diced

1/3 cup cilantro leaves and stems

1/4 cup cashews or almonds

1 teaspoon coriander

1/2 teaspoon cumin

Salt and pepper, to taste

1/2 cup olive oil

12 each Redi Grilled™ Wild Alaska Pollock Portions 4oz Fully Cooked 420209

6 avocados, peeled, pitted and sliced

6 radishes, minced
Directions
Heat Redi Grilled Pollock.

In a food processor, combine the kale, garlic, jalapeño, cilantro, nuts, coriander, cumin and olive oil, and puree until finely processed. Salt and pepper to taste. Transfer to a medium bowl.

Stir salt, pepper and olive oil into the mixture.

To serve, spread 2 tablespoons pesto on pita or naan. Top with a piece of Redi Grilled Alaska Pollock, 3 slices avocado and sprinkle with 1 tablespoon radishes.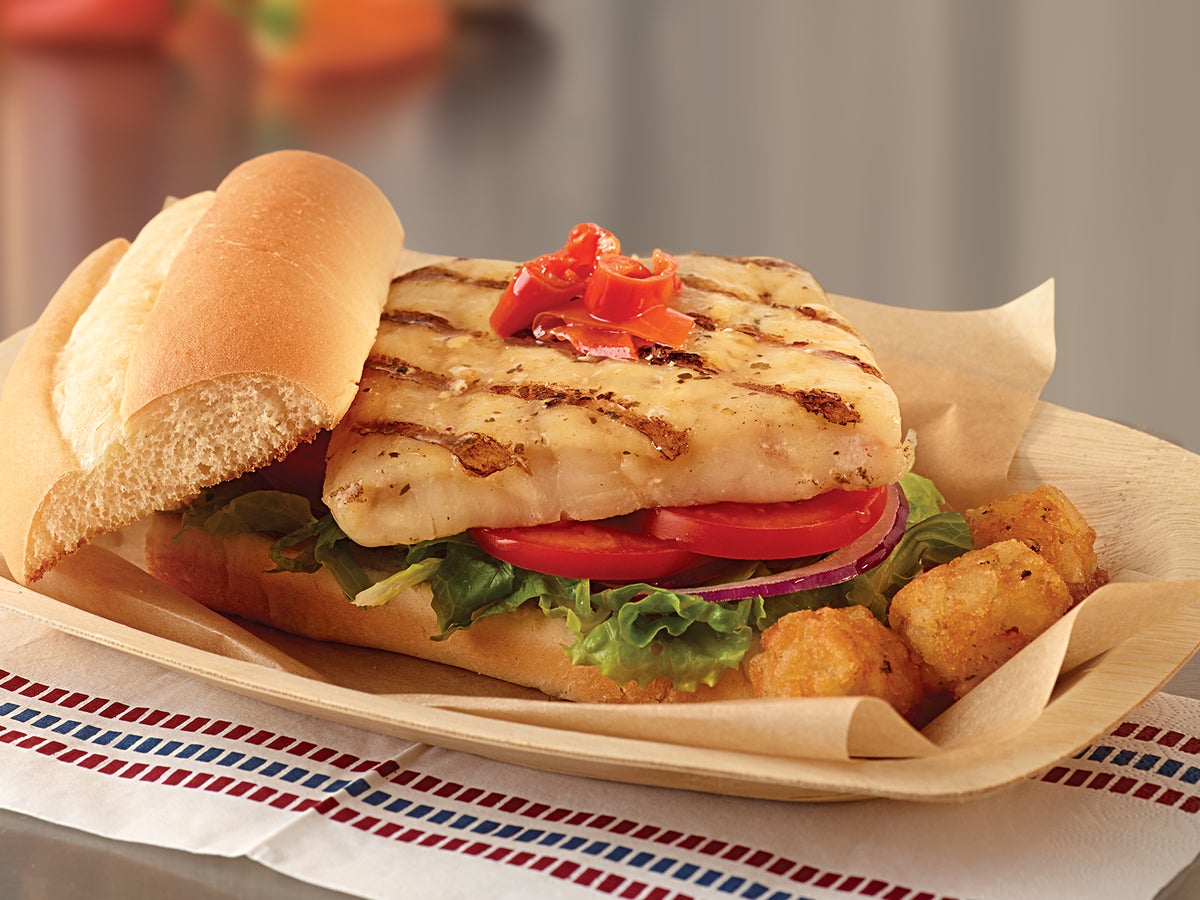 Redi Grilled™ Wild Alaska Pollock Portions 4 oz Fully Cooked
Learn More