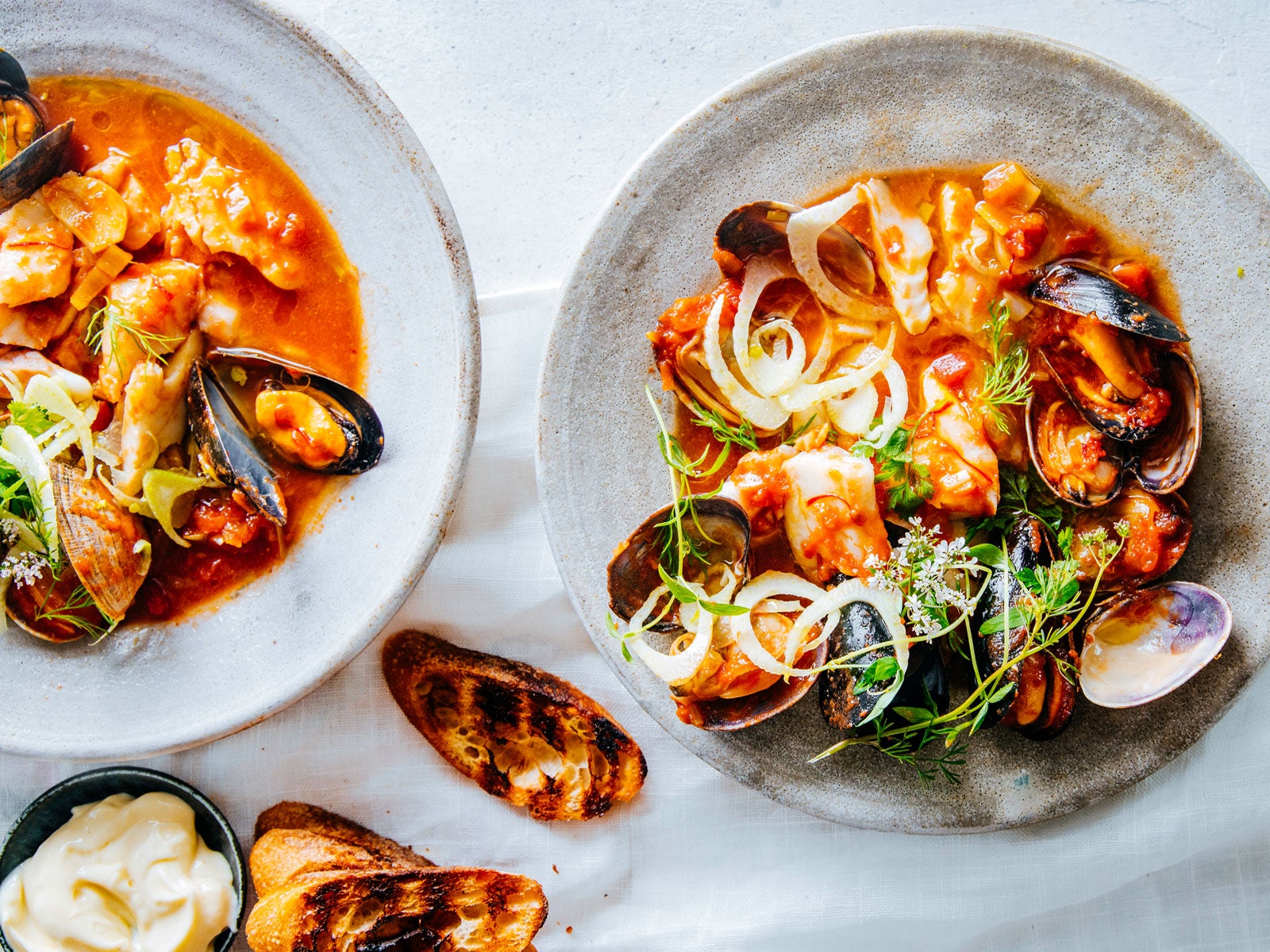 Wild Alaska Pollock Seafood Stew with Mussels and Clams
60 minutes 4 servings
Ingredients
2 tablespoons olive oil

2 tablespoons butter

1 large carrot, diced

1 medium yellow onion, diced

2 stalks celery, diced

2 cloves garlic, minced

1 cup dry white wine

1 tablespoon tomato paste

1 small can crushed tomatoes

8 ounces clam juice

2 cups chicken or fish stock

1 pound clams

1 pound mussels

4 each Wild Alaska Pollock Fillets 2-4 oz Skinless, Boneless 449466

1 bulb fresh fennel, sliced

garnish Fresh herbs like tarragon or dill

1 each Baguette, sliced and toasted
Directions
Cut the fillets into 2-inch piece chunks.

Heat the olive oil and butter in a heavy-bottomed pot or Dutch oven. Add the carrots, onion and celery, and cook until soft and translucent, about 5 minutes. Add the garlic and cook just until fragrant, making sure it does not burn.

Add the wine and tomato paste, and cook, stirring, until the wine has reduced slightly. Add the crushed tomatoes, clam juice, and stock or water if using. Bring to a boil, and cook until the broth is aromatic and delicious, about 20 minutes.

Add the clams and mussels to boiling broth and cook, covered, until shells have opened, about 2-3 minutes. Add the Wild Alaskan Pollock and continue to cook on high heat for 1 minute more. Remove stew from heat and leave to rest for 4 minutes before serving so fish gently finishes cooking in the residual heat of stew.

Garnish with sliced fennel and fresh herbs and serve with a toasted baguette.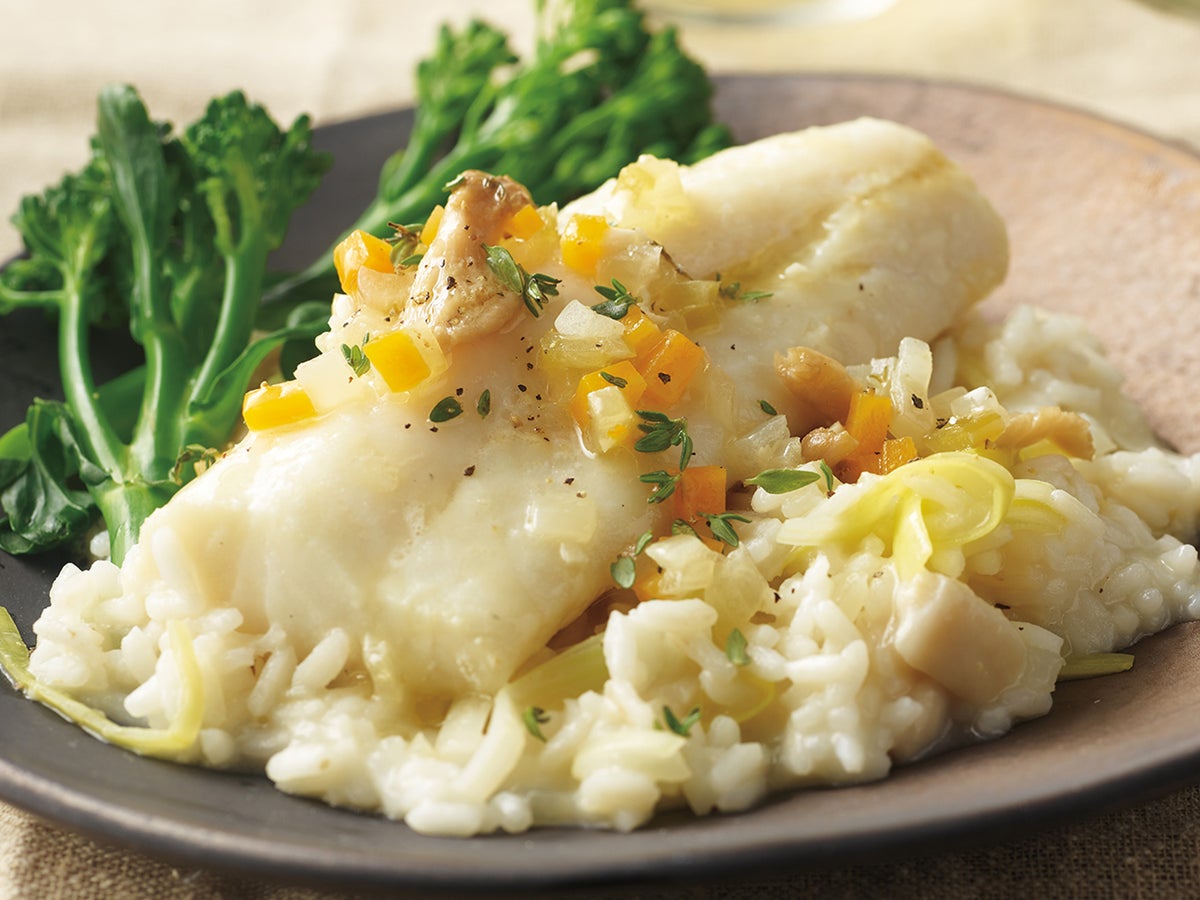 Wild Alaska Pollock Fillets 2-4 oz Skinless, Boneless
Learn More