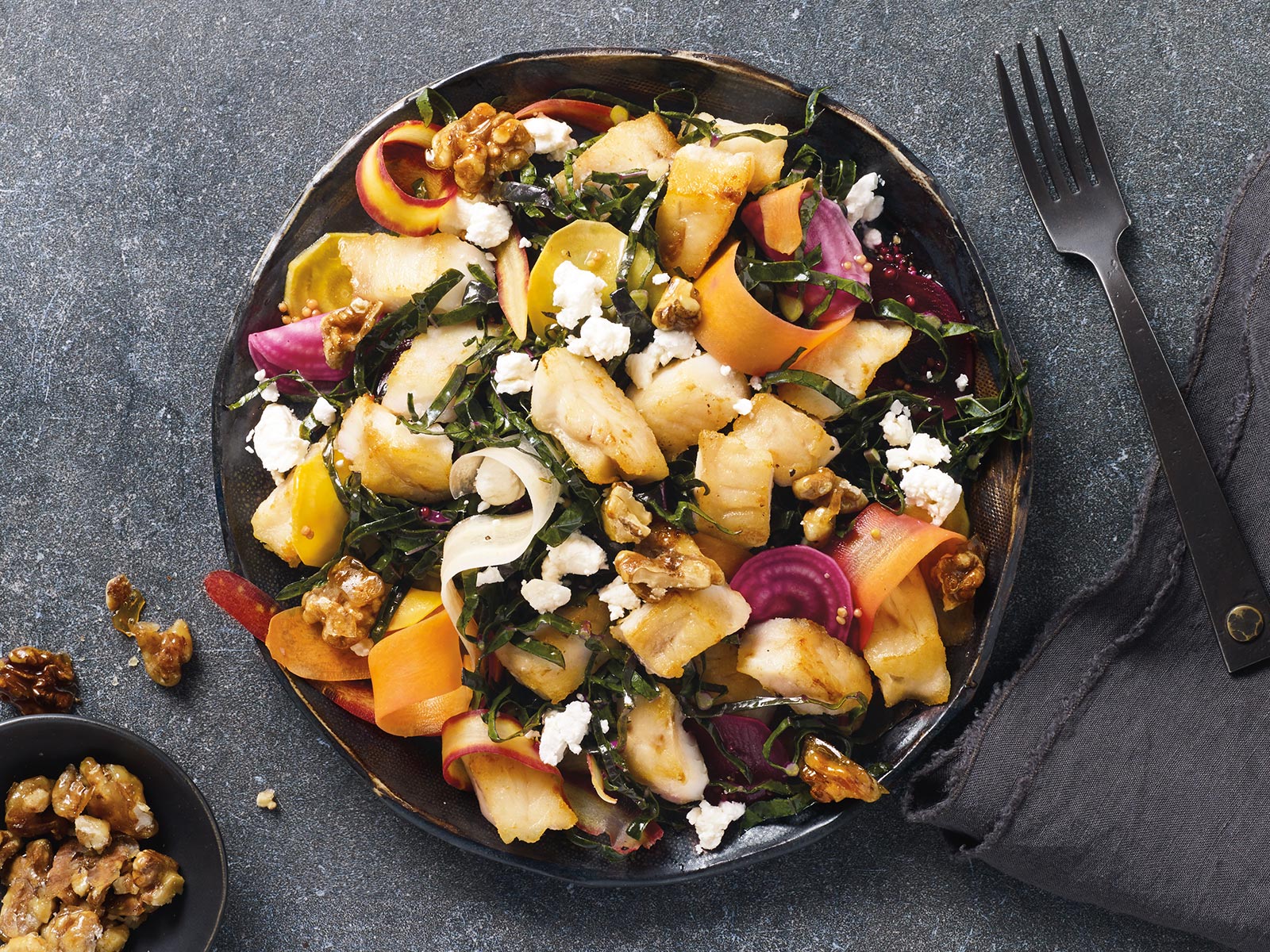 Wild Alaska Pollock Kale Salad
12 servings
Ingredients
3 lb Wild & Simple Redi Cuts™ Wild Alaska Pollock .36 oz 424913

3 Cups Beets (shaved)

1 Cup Carrot, shaved

18 oz Lacinato Kale (sliced)

1 Cup Goat Cheese (Crumbled)

1 Cup Candied Walnuts

1 Cup Rice Vinegar

1 Cup Granulated Sugar

2 Tablespoon Kosher Salt

1 Cup Water

3 Tablespoon Yellow Mustard Seeds

4 Cloves Garlic, minced

1/2 Cup Red Wine Vinegar

1/2 Cup Walnut Oil

Salt & Ground Black Pepper (to taste)
Directions
Bring pickling ingredients (rice vinegar, water, granulated sugar, kosher salt, yellow mustard seeds) to a boil and pour over beets (keep red beets separate from golden.) Let cool.

Place carrots in an ice bath.

Pan fry Alaskan Pollock Redi Cuts

Whisk together vinaigrette ingredients (garlic, red wine vinegar, walnut oil). Massage kale with salt and vinaigrette mixture, let stand 15 minutes, divide between serving dishes.

Top with Redi Cuts, beets, carrots, goat cheese and walnuts, and drizzle with more vinaigrette and pickling liquid.