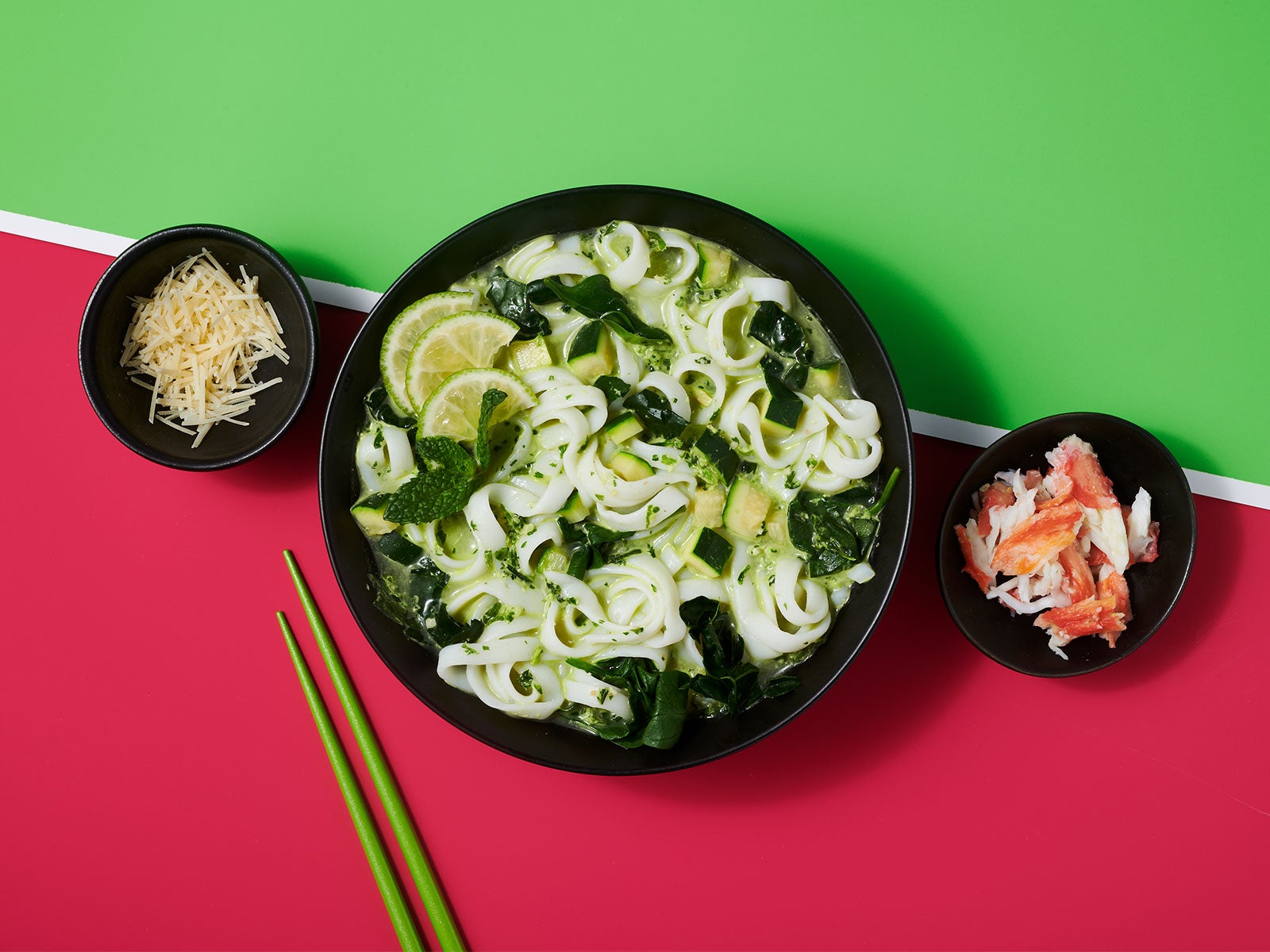 Super Greens 10g Protein Noodles™ Soup
10 servings
Ingredients
3/4 Cup Miso

1 oz Garlic Cloves, peeled

6 oz Cilantro

6 oz Parsley

6 oz Scallions

1 3-inch (1.5 oz) Piece Ginger Root, peeled and chopped

1 Cup Sunflower Oil

6 Quarts Chicken Bone Broth

1.5 lb Zucchini, diced

12 oz Baby Spinach

12 oz Kale, cut into ribbons

1- 2.5 lb Package 10g™ Protein Noodles (10lb case) 7929692800

Garnish Mint Leaves, chopped

Garnish Grated Parmesan Cheese

Garnish Lime Wedges

Garnish Fresh Crab Meat
Directions
Combine miso, garlic, cilantro, parsley, scallions, ginger and oil in a food processor. Process until is a smooth green paste.

Combine broth (or stock), zucchini, spinach and kale and cook until tender. Stir in the green paste to taste. Add 10g Protein Noodles™ and heat through.
To serve: divide between serving dishes. Top with mint, parmesan and lime wedges. Top with crab if desired.