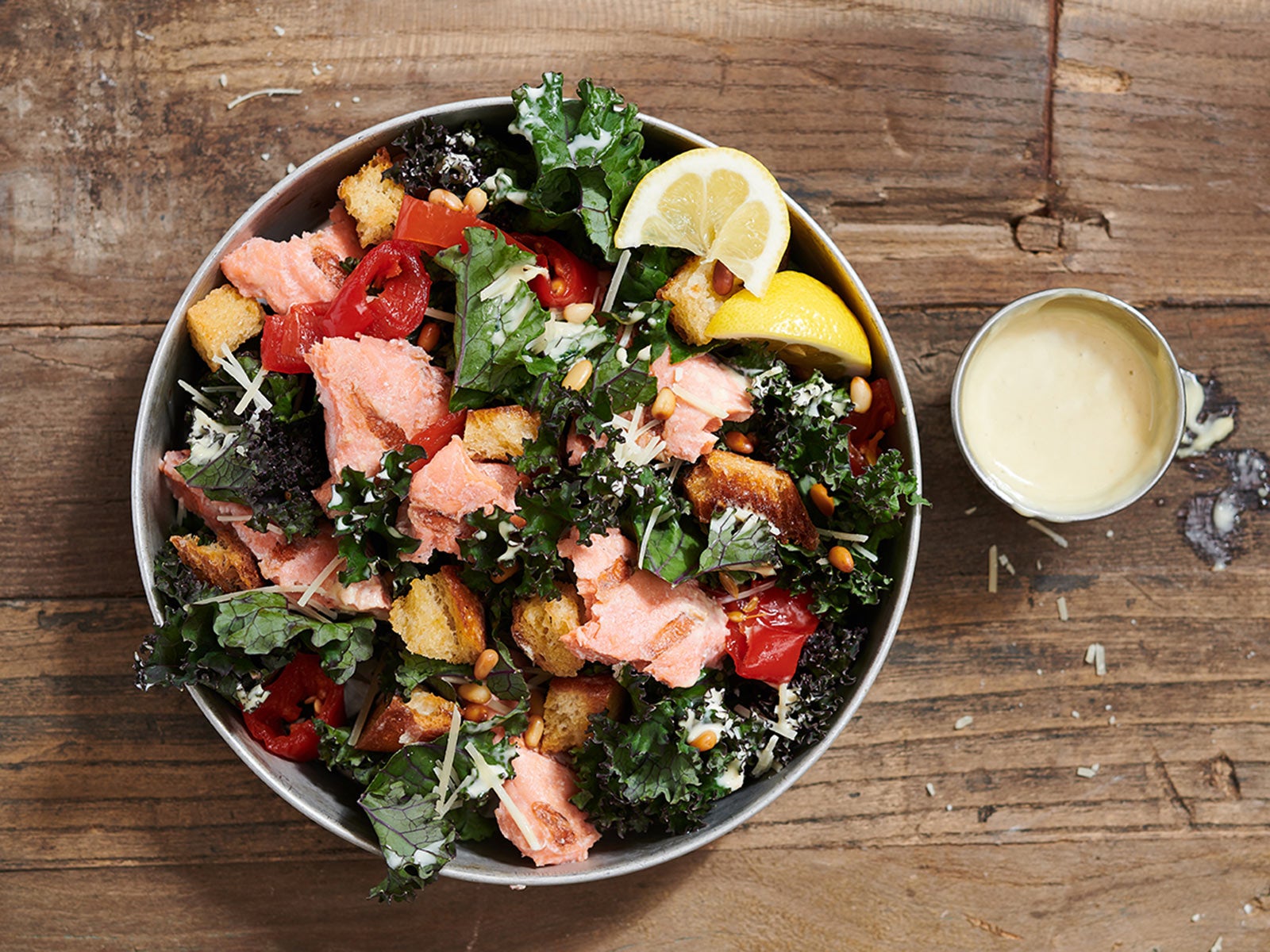 Starboard Redi Grilled™ Sockeye Kale Caesar Salad
12 servings
Ingredients
4 Garlic Cloves (peeled and smashed)

1/2 Cup Olive Oil

1 (14 oz) Baguette, cubed

1/2 Cup Parmesan Cheese (Grated)

8 Large Garlic Cloves, peeled

3 Ounces Anchovy Fillets

3 Egg Yolk

12 Ounces Extra Virgin Olive Oil

2 Tablespoons Worcestershire Sauce

1 Tablespoon Dry Mustard

3 lb Kale, torn

Grated Parmesan Cheese

12 Portions Redi Grilled™ Alaska Sockeye Salmon Portion 4 oz 415192

6 Ounces Mama Lilus Peppers

Pine Nuts, toasted
Directions
CROUTONS: Toss bread cubes with olive oil and smashed garlic and season. Roast 8 minutes, toss with Parmesan and continue roasting until golden. Let cool.

DRESSING: Process garlic cloves, anchovies, egg yolks, olive oil, lemon juice, Worcestershire sauce, dry mustard until emulsified. Season.

Toss romaine, Parmesan, Sockeye fillets, peppers and pinenuts with dressing.

Add croutons and toss again. Serve.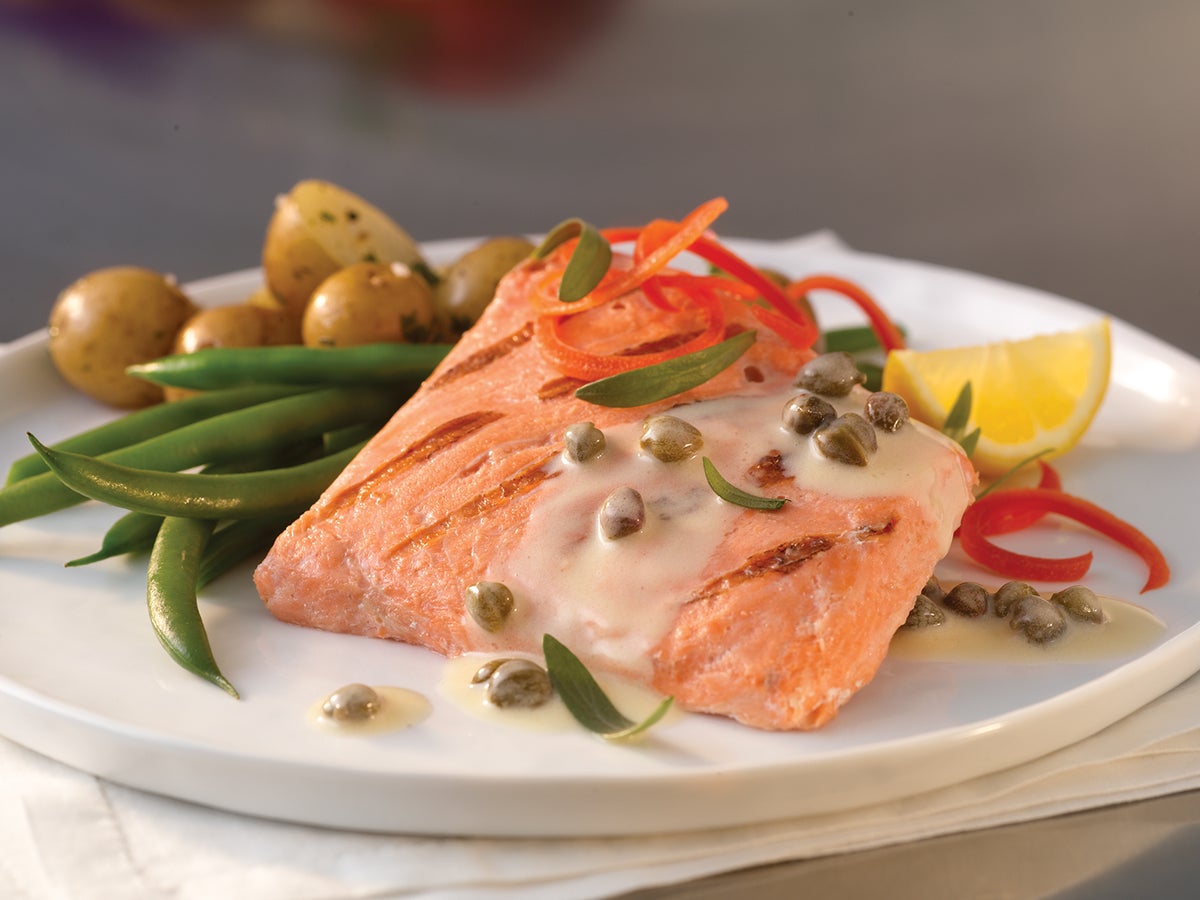 Redi Grilled™ Alaska Sockeye Salmon Portion 4 oz
Learn More