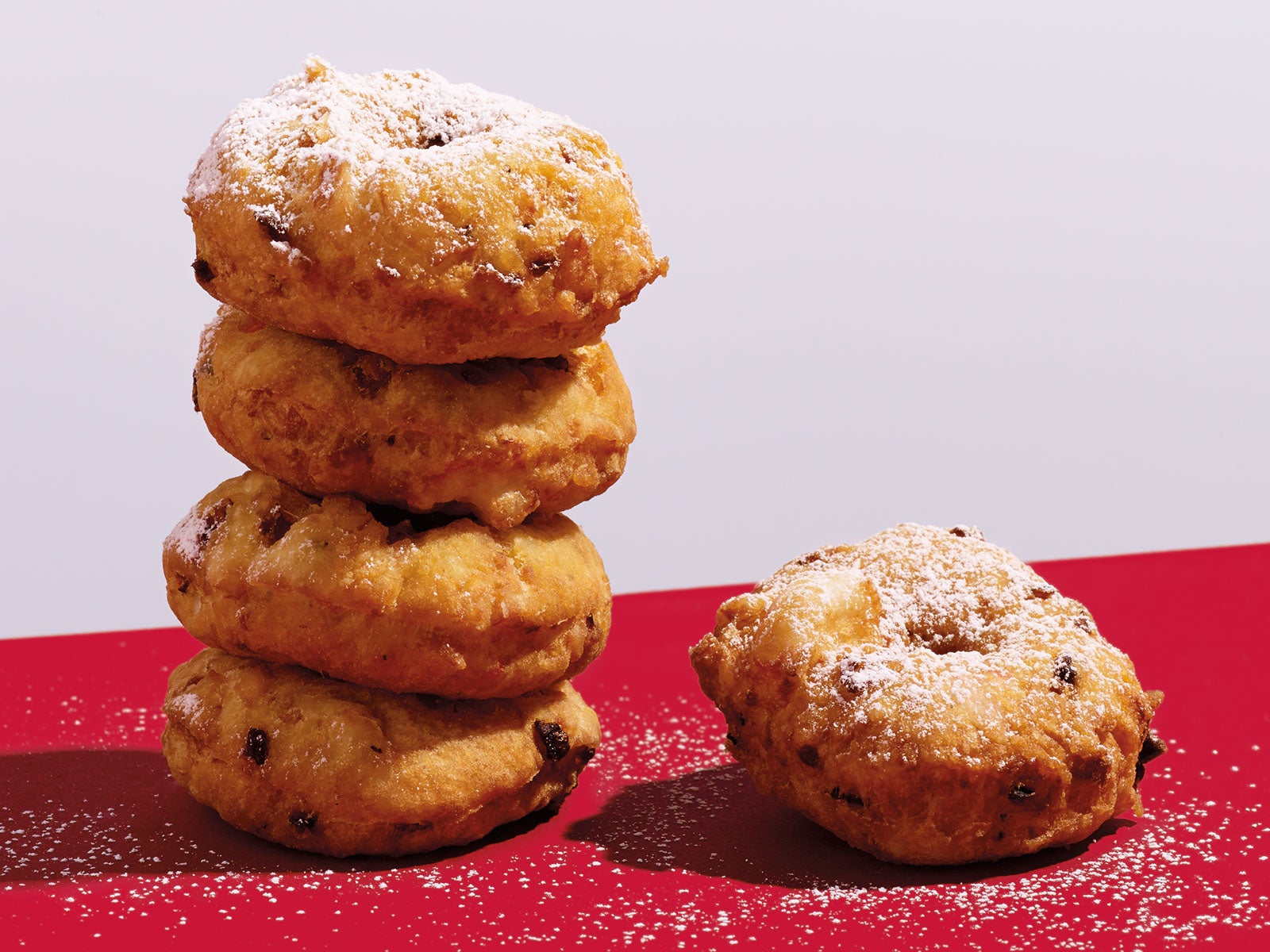 SEA LEGS® Surimi Rings
4 servings
Ingredients
1 cup SEA LEGS® Redi Shred™ Surimi Seafood

1/2 cup Onion, diced

1 1/4 cup All-purpose flour

1/2 tsp Baking powder

1/2 tsp Baking soda

1/2 tsp Salt

1 Tbsp Sugar

1/4 tsp Black pepper

1 each Egg

1/4 cup Buttermilk

1/2 tsp Grated Horseradish

For frying Oil
Directions
Preheat frying oil to 375° Fahrenheit.

In a medium saucepan over medium-low heat, cook onions for 15 to 20 minutes, until the onions are softened and caramelized. Set aside to cool.

In a large bowl, whisk together flour, baking powder, baking soda, salt, sugar and black pepper.

In a separate bowl, whisk together egg, buttermilk, caramelized onion, SEA LEGS® Surimi and horseradish.

Add wet ingredients to dry ingredients, stirring until just combined.

On a lightly floured surface, press the dough out so it is about ½ inch thick. Using a large ring cutter or glass, cut out circles. Punch the hole out of the center of the dough with a well-floured finger, stretching the hole out slightly.

Working in batches, slowly lower the doughnuts into frying oil. When the doughnut rises to the top, cook for 15 seconds longer and flip it over to cook the other side for another 20 seconds, or until golden brown.