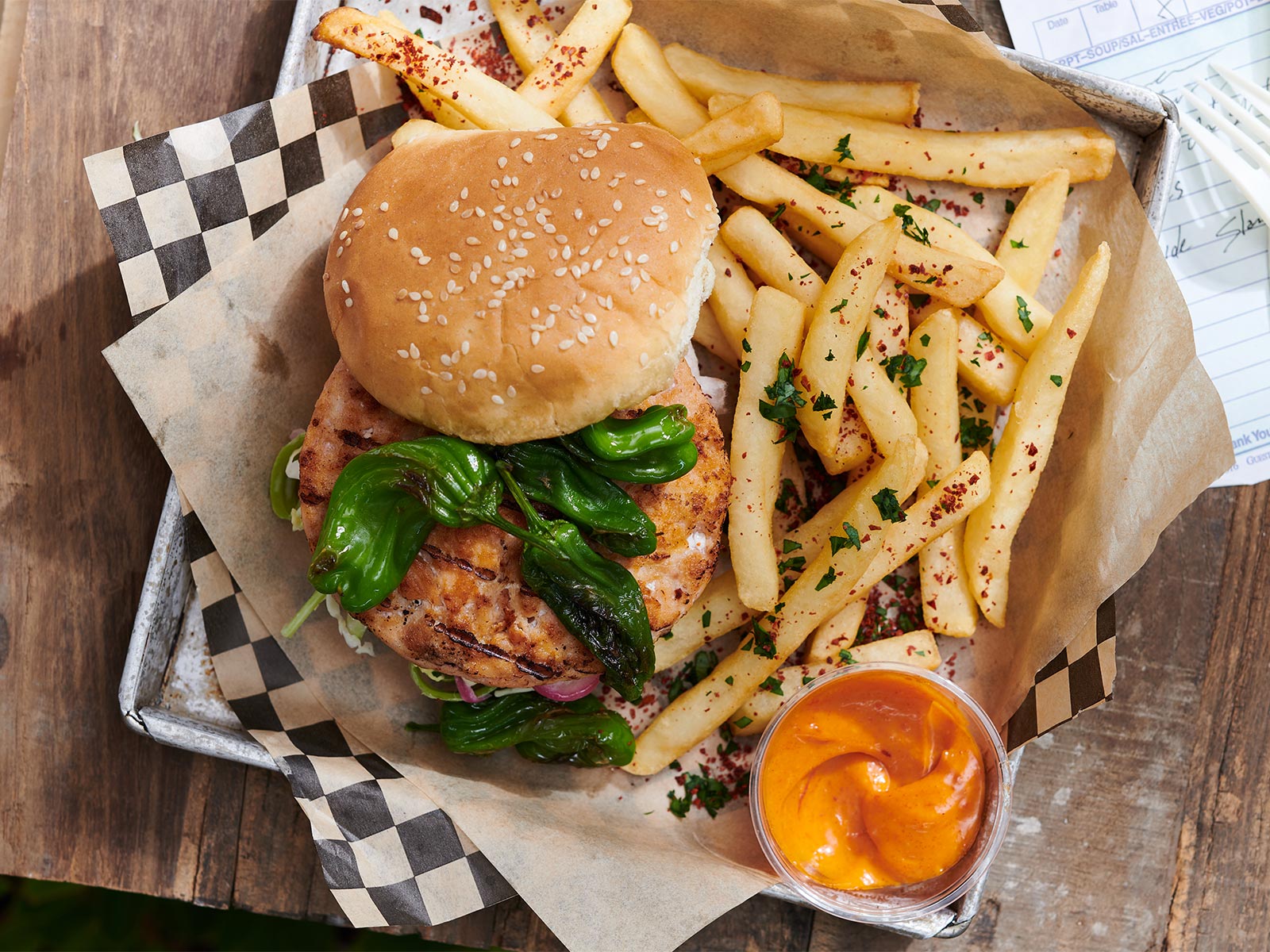 Sand Point Salmon & Shishito Burger
12 servings
Ingredients
2/3 Cup White Wine Vinegar

1/4 Cup Sugar

1 teaspoon Salt

1 teaspoon Celery Seed

3 Cups Celery (Thinly Sliced)

6 Cups Cabbage (shredded)

1 Cup Red Onions (Thinly Sliced)

1/3 Cup Mayonnaise

1/4 Cup Gochujang or Red Chili Paste

1 1/2 Cups Mayonnaise

12 Ounces Shishito Peppers (stemmed)

12 Sesame seed buns, split

12 Each Alaskan Salmon Burger 4oz 432207
Directions
Slaw: combine vinegar, sugar, salt and celery seed and bring to a boil. Add half the celery and all the red onion. Combine with cabbage and mayo, adding pickling liquid and remaining celery ribbons. Season.

Gochujang Mayo: combine mayo and gotchujang. Season.

Grill shishito peppers, burgers, and buns.

Spread cut sides of buns with gochujang mayo. Top with slaw, burgers, shishito peppers and top bun.