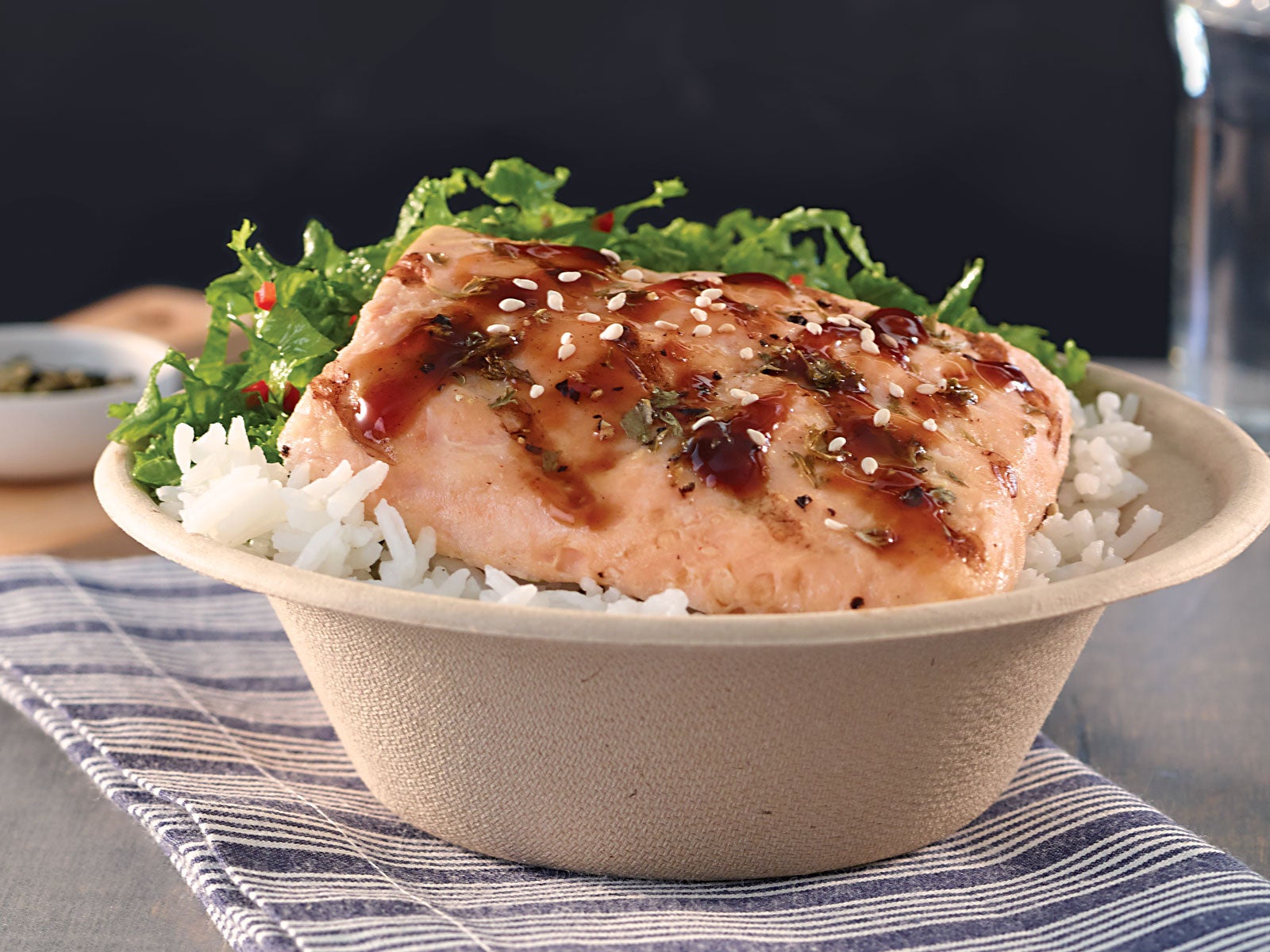 Redi Grilled™ Wild Alaska Salmon Bowl with Tonkatsu Sauce
12 servings
Ingredients
12 each Redi Grilled™ Alaska Salmon 4oz 410337

12 cups cooked jasmine rice

3/4 cup tonkatsu sauce

Furikake or sesame seeds for garnish
QUICK MUSTARD GREENS SLAW
1/4 cup rice vinegar

2 tablespoon sugar

1-2 each fresh Fresno chile peppers, chopped

Salt, to taste

6 cup mustard greens, shredded
Directions
Heat Redi Grill Salmon

Combine vinegar, sugar, red chile and salt; mix until sugar is dissolved. Toss with mustard greens.

To serve, place 1 warm salmon fillet on 1 cup rice. Spoon 1/2 cup slaw on the side; drizzle with tonkatsu sauce and sprinkle with scallions, furikake or sesame seeds. Serve with additional tonkatsu sauce.
This can also be served on a bun or in a wrap.