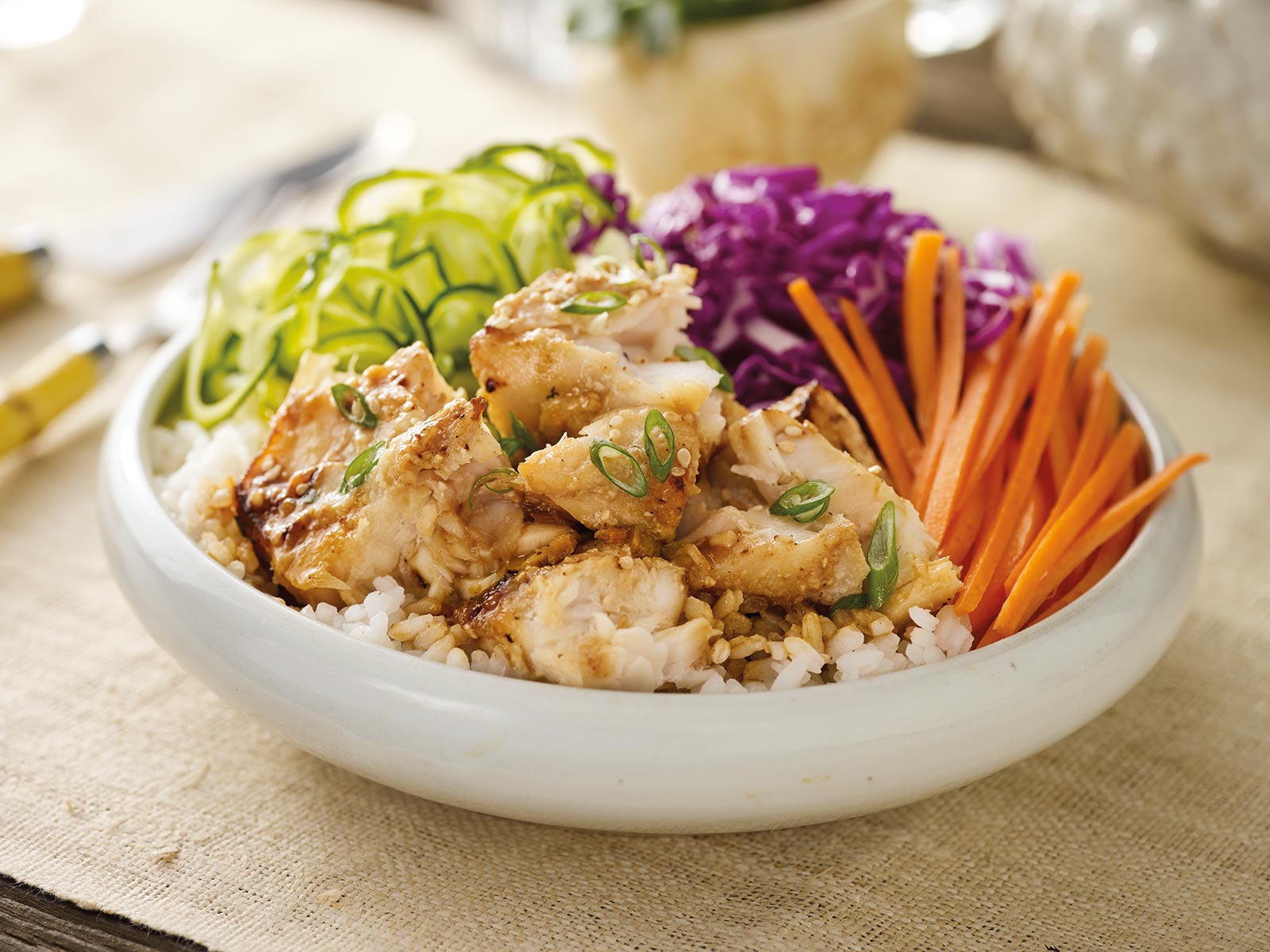 Miso-Glazed Wild Alaska Pollock Rice Bowl
12 servings
Ingredients
4 Pieces Wild & Simple Skillet Redi™ Wild Alaska Pollock 14.4 oz Deep-Skinned, Boneless 424914

1/2 Cup White Miso

1/2 Cup Honey

Sushi Rice

12 oz Carrot, julienned

18 oz Purple Cabbage, shredded

24 oz Zucchini, julienned

Scallions, thinly sliced

Sesame Seeds (Black & White)
Directions
Purée miso and honey together. Season. Brush onto thawed Alaska Pollock (both sides).

Heat an oiled skillet. Add Alaska Pollock, breaking apart as you go. Sauté, adding leftover miso glaze as desired.

Fill bowls with rice and top each with 4 oz Alaska Pollock, 1 oz carrots, 1.5 oz cabbage, and 2 oz zucchini. Garnish with scallions and sesame seeds.