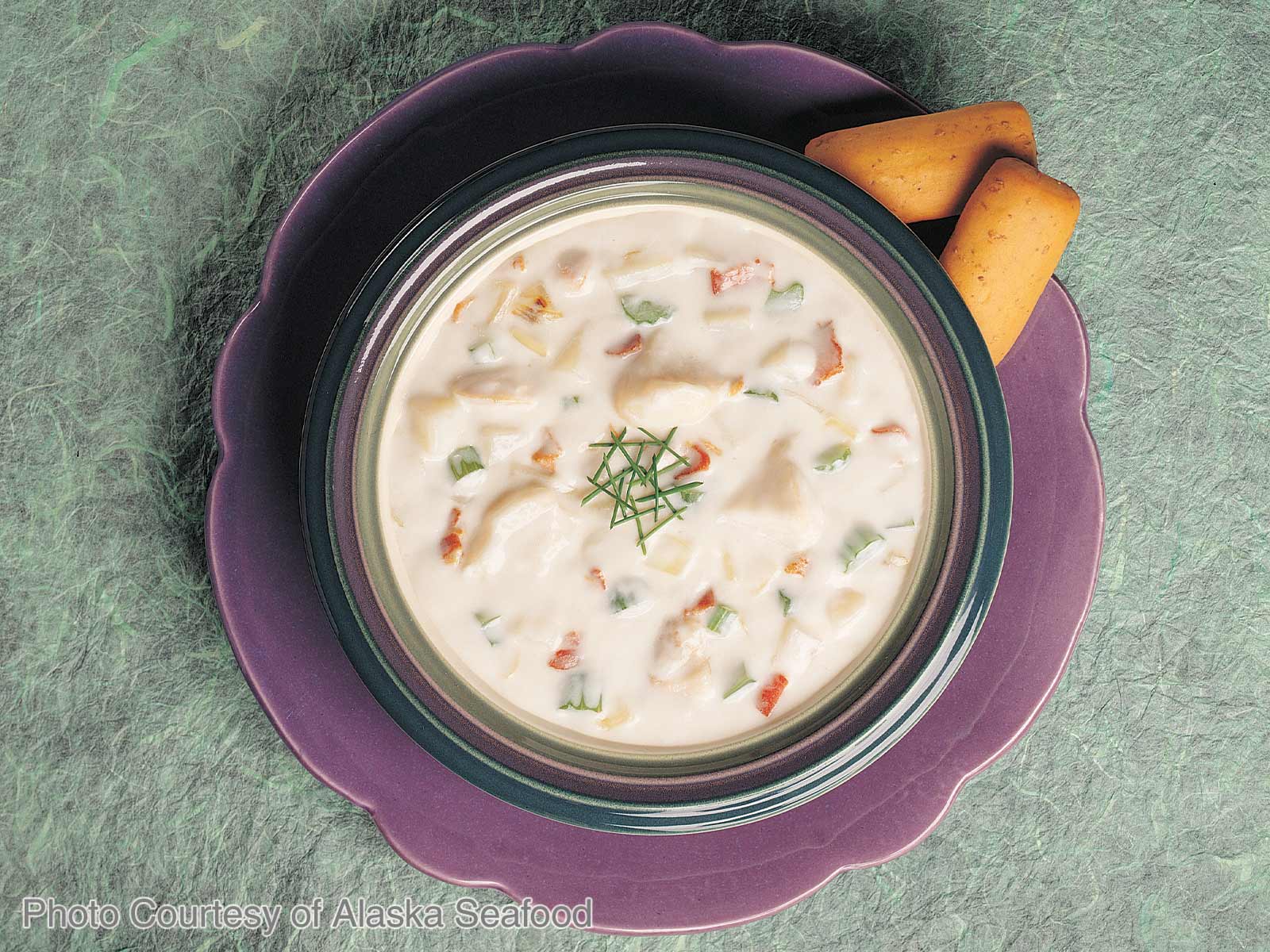 Halibut Chowder
50 servings servings
Ingredients
2 lb Bacon, diced

6 Cups Onions (Chopped)

1-1/2 Gallons Fish Stock

3 Quarts Potatoes (Diced)

1 Quart Celery (Diced)

1 Cup Flour

1 teaspoon Sugar

1-1/4 Cups Water

1/2 Gallon Half and Half

2 teaspoon Salt

1 teaspoon White Pepper

as Needed Chives, chopped

6 lb

Halibut Fillet Portions 6oz Skinless, Boneless 417600
Directions
In a large stockpot, sauté bacon until lightly browned; drain excess fat. Add onions and cook until onions are tender.

Add stock, potatoes and celery; bring to a boil. Cover and reduce to simmer; cook until potatoes are tender, about 15 minutes.

Stir in halibut and cook for 5 minutes.

Combine flour and sugar; whisk in water. Stir into stock mixture and cook until thickened.

Stir in cream; bring to a boil and cook 3 minutes longer. Season with salt and pepper.

Garnish with chopped chives or parsley.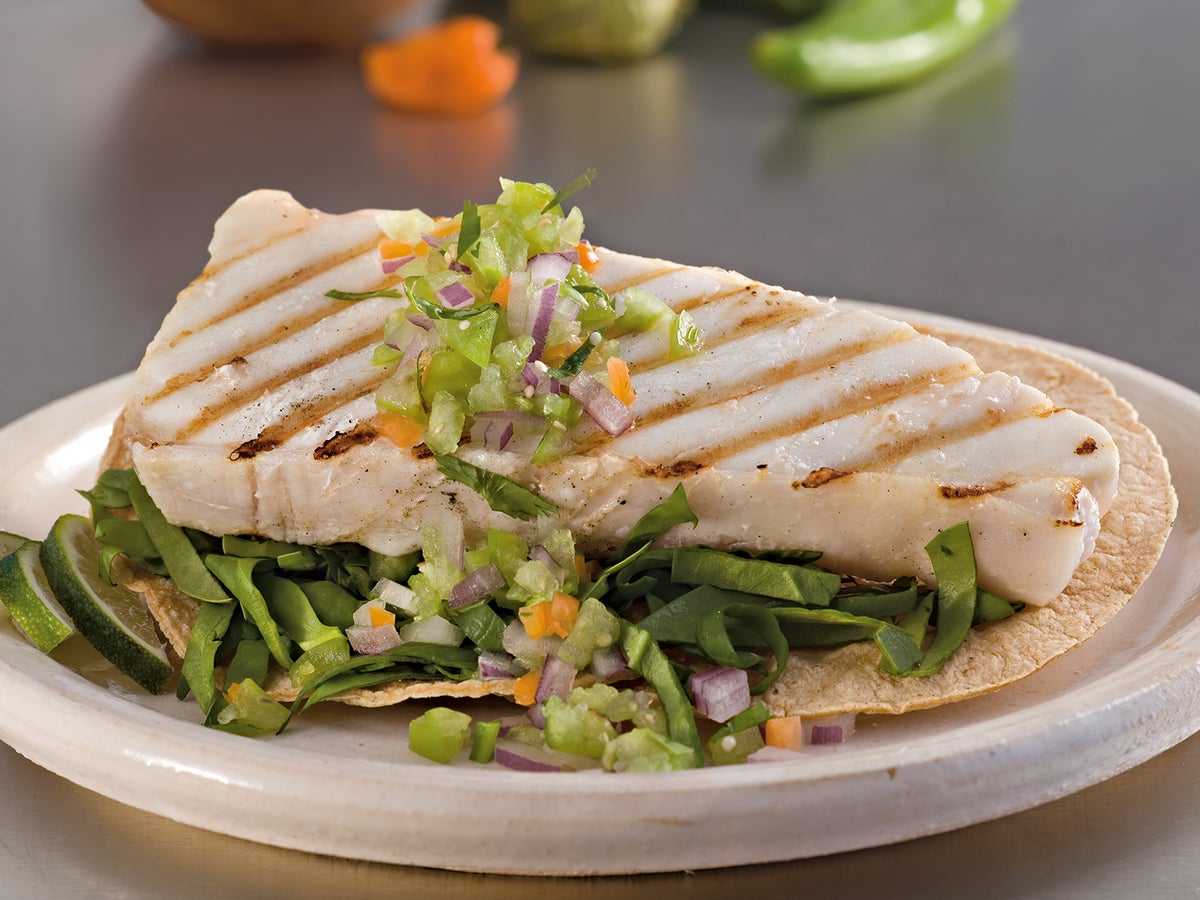 Alaska Halibut Fillet Portions 6oz Skinless, Boneless
Learn More