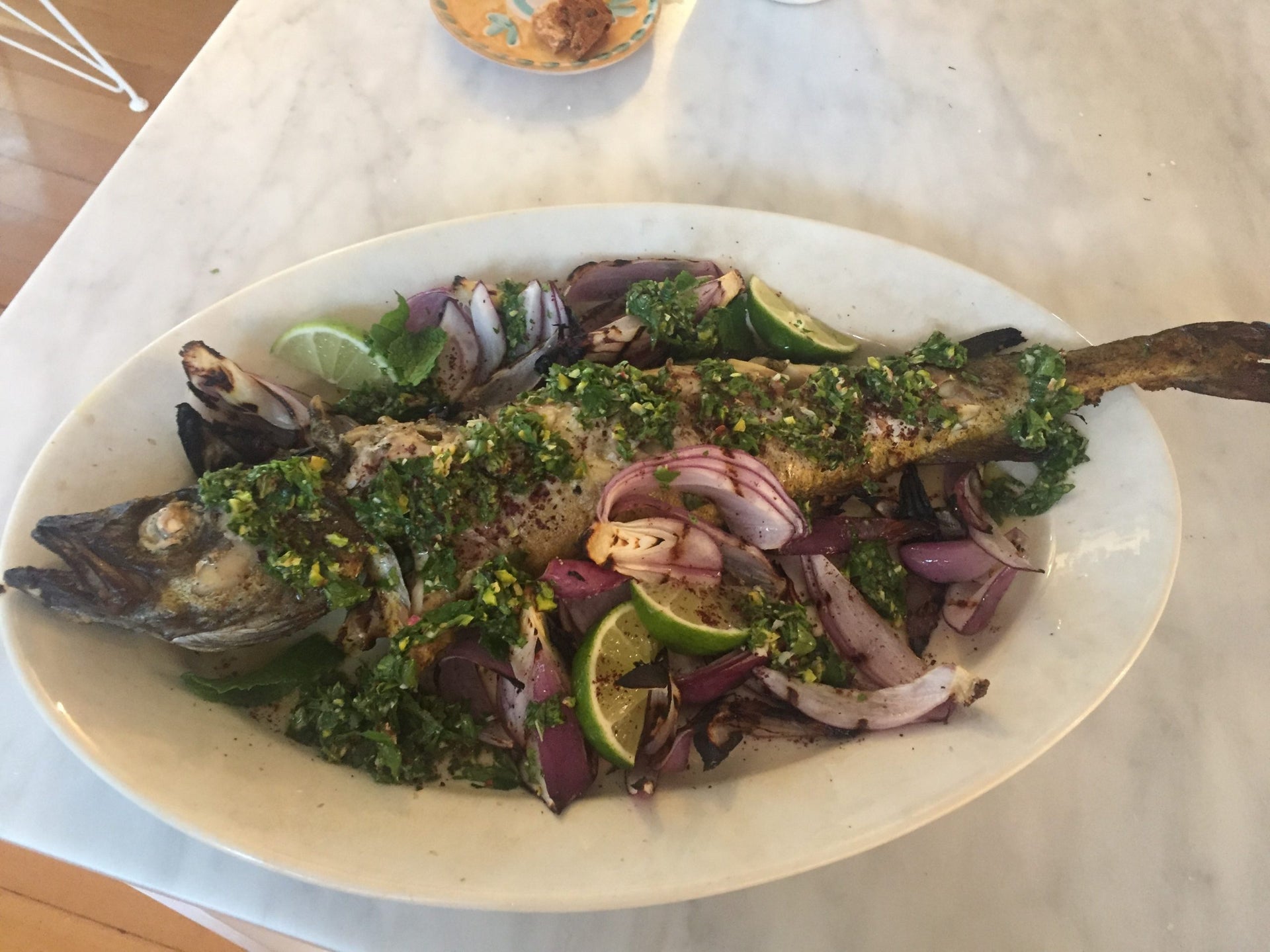 Grilled Wild Alaska Pollock with Sumac
2 servings
Ingredients
3 cloves garlic

1 Tbsp fish sauce

1 1/2 tsp sumac

1/2 tsp turmeric

pinch cayenne

3 Tbsp extra-virgin olive oil

1/4 cup extra-virgin olive oil

1 each 1-2 LB Whole Wild Alaska Pollock IQF 428540

Salt & freshly ground black pepper

1 each large red onion, cut into wedges

1/2 cup chopped flat-leaf parsley

1/4 cup chopped mint

1/4 cup lime juice

3 Tbsp finely chopped pistachios

garnish Lime wedges

garnish Sumac

garnish Mint
Directions
Rinse and pat dry Whole Wild Alaska Pollock.

Preheat grill. Combine 2 of the garlic cloves, fish sauce, sumac, turmeric and 2 tablespoons olive oil in a small food processor and process until smooth. Season and rub Pollock inside and out with the mixture. Grill fish for 8-10 minutes per side on a well-oiled grill. Toss red onion with remaining tablespoon of oil and grill until softened.

At the same time, mince the remaining garlic clove and combine it with the lime juice, ¼ cup olive oil, parsley, mint and pistachios. Season and serve with the fish, garnished with additional mint, sumac and lime wedges.