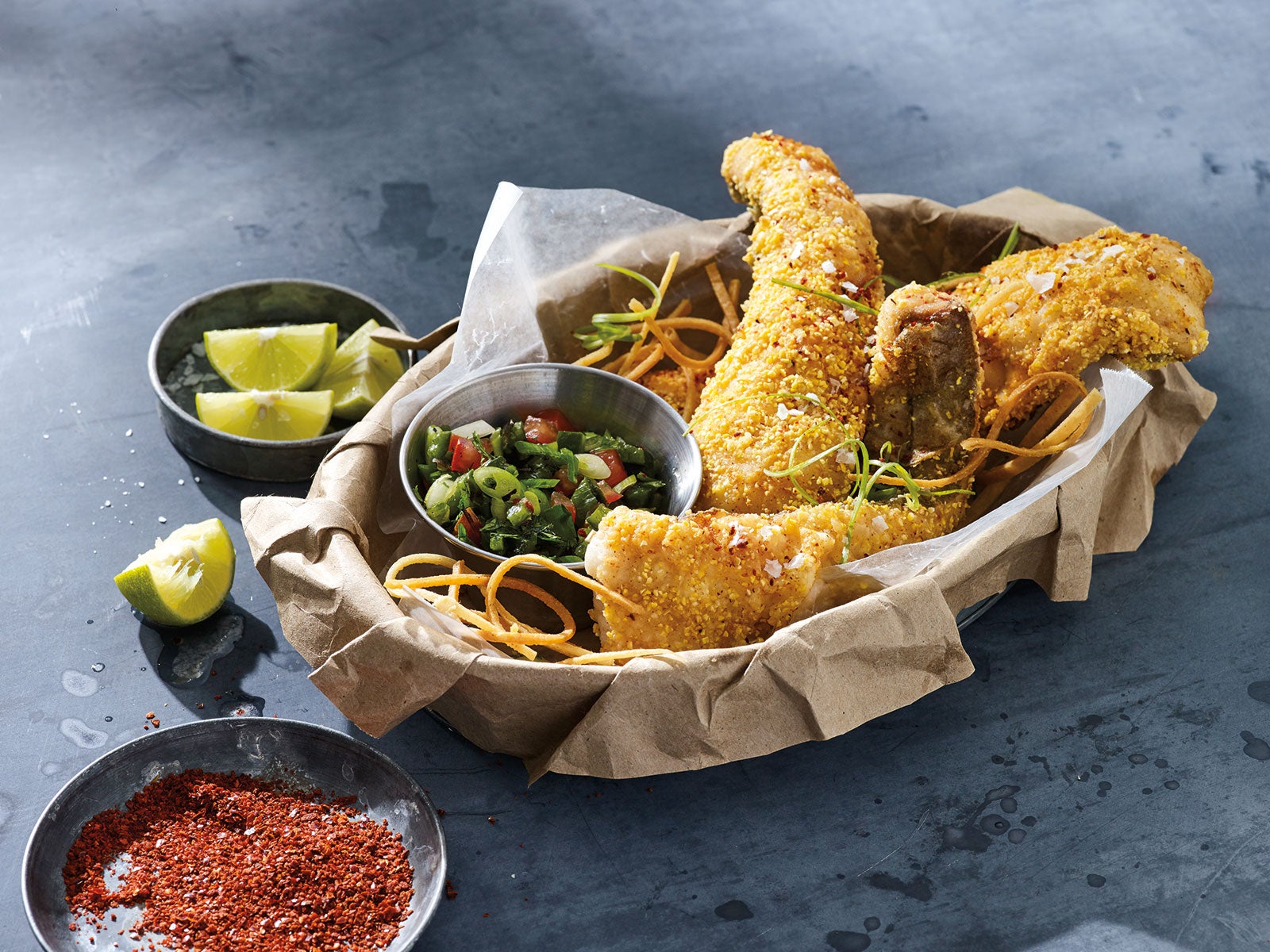 Fried Wild Alaska Pollock with Scallion Chile Salsa
12 servings
Ingredients
12 Fillets Wild Alaska Pollock Fillets 4-6 oz Skin-On, Boneless 422653

4 Ounces Scallions, thinly sliced

1 lb Poblano Peppers (roasted, seeded and finely chopped)

10 Ounces Fresh Tomatoes (diced)

1/3 Cup Cilantro, chopped

1/4 Cup Lime Juice

1/4 Cup Olive Oil

To taste Salt and pepper

To taste Aleppo Pepper

1/2 Cup All-Purpose Flour

1/2 cup cornmeal (coarsely ground)

1/2 teaspoon Cayenne Pepper

1 Cup Milk

For Frying Oil (Frying)

7 Ounces Corn Tortillas (cut into thin strips)

Garnish Scallions, thinly sliced
Directions
Combine scallions, poblanos, tomatoes, cilantro, lime, olive oil and season with salt, & black pepper and Aleppo pepper.

Whisk together flour, cornmeal, cayenne and salt & black pepper.

Coat Pollock in milk, dip into the flour mixture and fry until golden.

Fry tortilla strips until golden and remove; sprinkle with salt.

Serve Pollock with salsa, topped with tortilla strips and additional scallions.