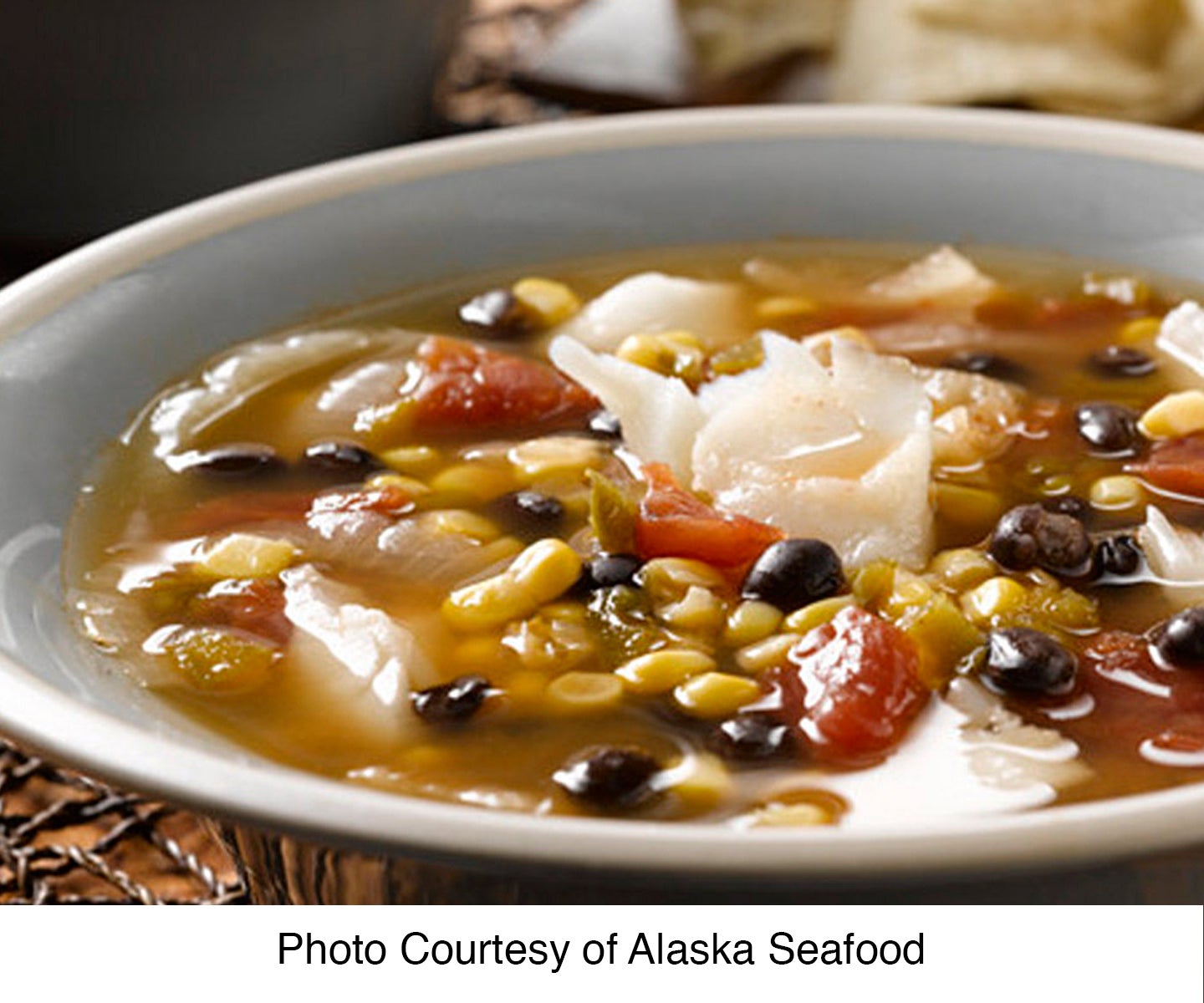 Cod Chowder with Black Beans and Corn
3 minutes 50 servings servings
Ingredients
8 Cups Onions (Halved & Sliced)

1-10 lb. Can Canned Tomatoes (Diced in Juice)

1-10 lb. Can Canned Black Beans (Drained & Rinsed)

1-10 lb. Can Canned Corn (Drained)

5 Cups Green Chiles (Chopped & Seeded)

3 gal. 2 Cups Chicken Broth

1/2 Cup Lime Juice

1/4 Cup Cumin Seeds, toasted & crunched

1/4 Cup Garlic Powder

1/2 Cup Oil

as Needed Tortilla Chips

8 lb Pacific Cod Loin Portions 4 oz IQF, Skinless, Boneless 493007
Directions
In a large stockpot or steam-jacketed kettle, combine onions, tomatoes in juice, black beans, corn and chiles.

Add broth, lime juice, chili powder, cumin seeds and garlic powder. Bring to a boil; reduce to a simmer and cook for 10 minutes.

Cut cod into 1-inch pieces and pan sear in a lightly oiled non-stick skillet for about 3 minutes; add cod to chowder.

Simmer chowder additional 20 minutes over medium-low heat.

For each serving, portion about 1-1/2 cups of soup into a shallow bowl. Garnish with chips, if desired.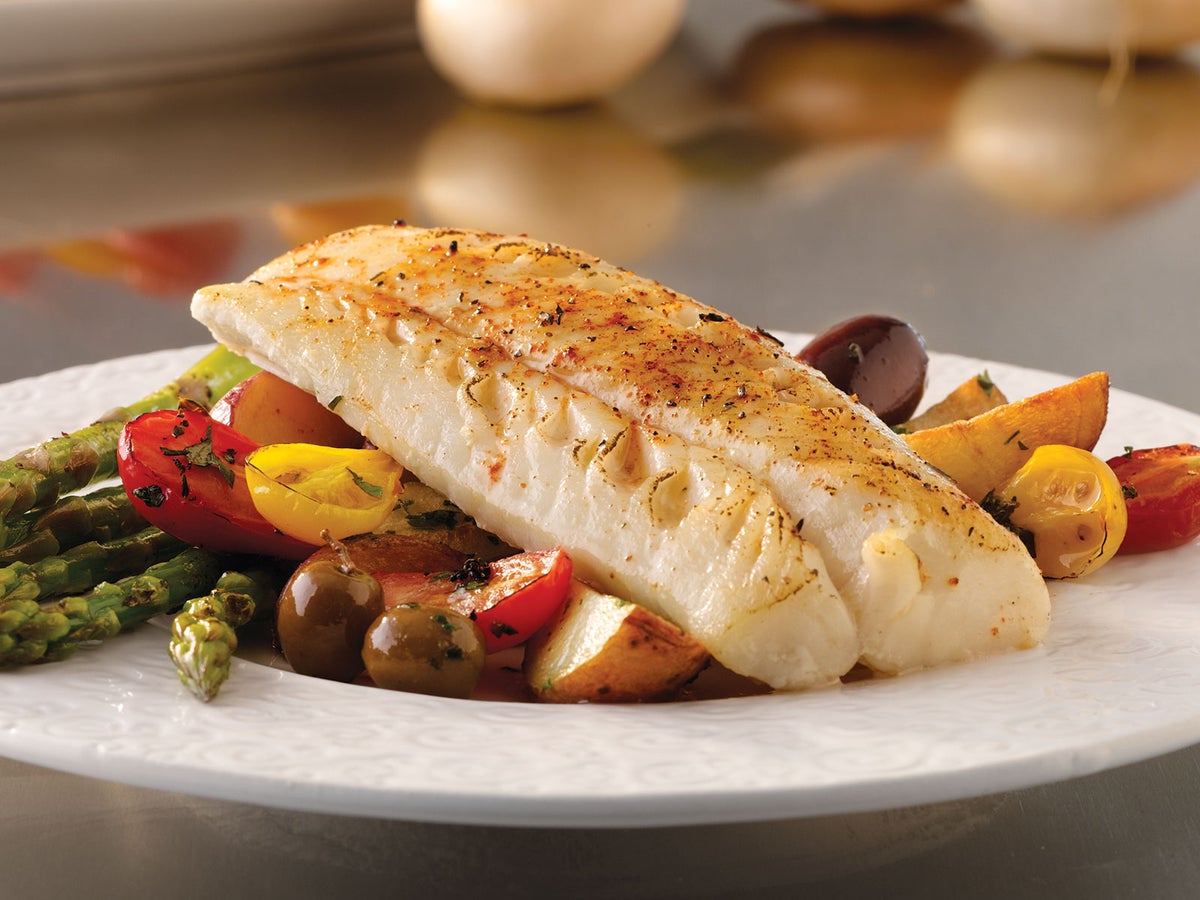 Alaska Cod Loin Portions 4 oz IQF, Skinless, Boneless
Learn More