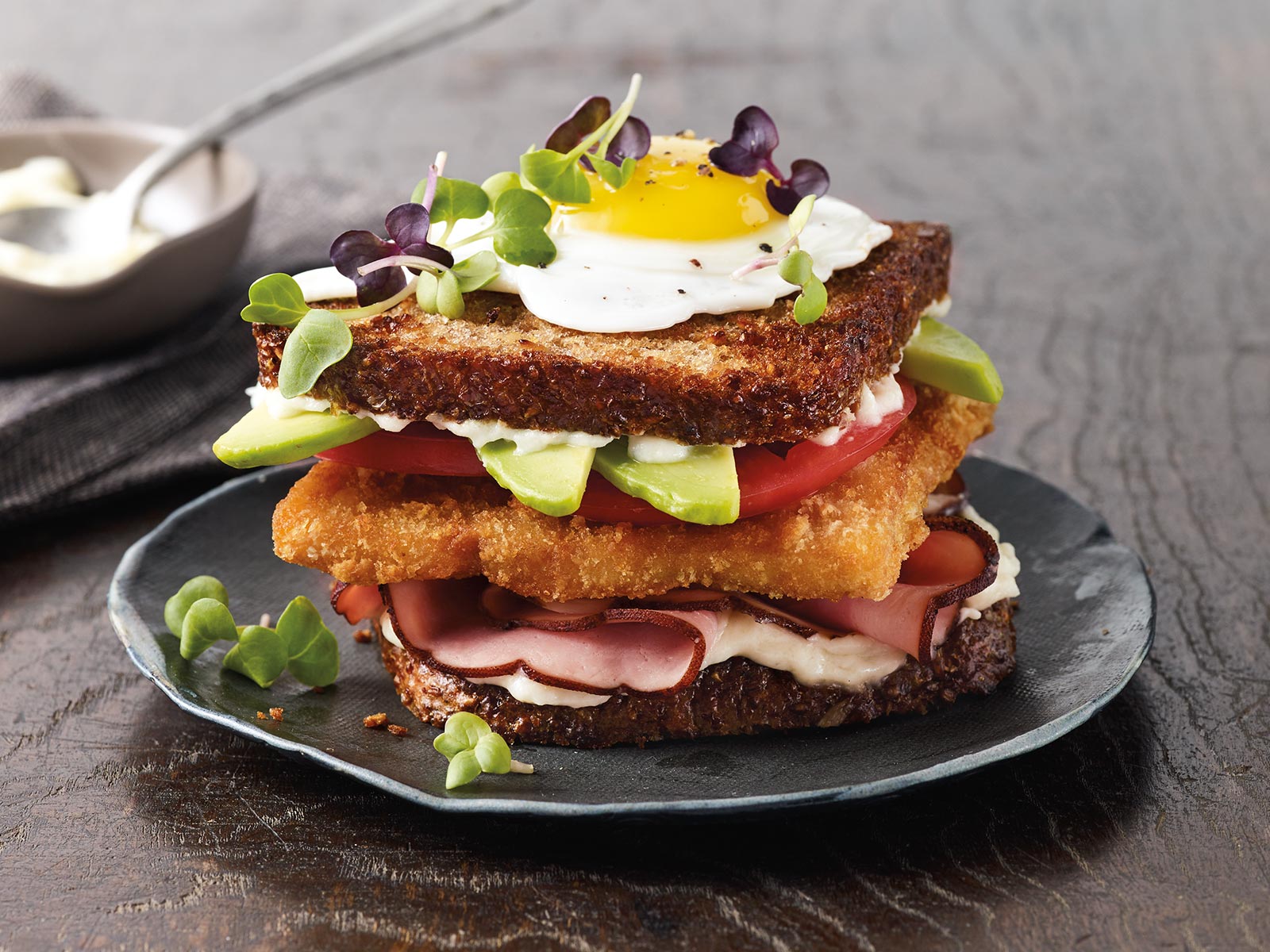 California Croque Madame
12 servings
Ingredients
12 Pieces Crispanko™ Alaska Cod Portions 4oz Wedge Shaped

Unsalted Butter (Softened)

3 Tablespoon Flour

2 Cups Milk

4 oz Gruyere Cheese (grated)

1 teaspoon Dijon Mustard

Salt & Pepper

24 Slices Whole Grain Bread (toasted)

12 Slices Smoked Ham (thinly sliced)

3 Each Avocado, peeled, pitted & sliced

3 Large Tomatoes (sliced)

12 Each Eggs (Fried, Sunny-side Up)

Microgreens
Directions
Deep-fry Crispanko Alaska Cod per label instructions.

Melt 3 tablespoons butter in large saucepan and prepare a Mornay Sauce with the flour, milk, gruyere and Dijon. Season with salt and pepper.

Spread one side of each of the bread slices with the Mornay sauce and layer with the ham, Crispanko Cod, avocado and tomato slices. Top with the other slice of bread.

Brush the bread slices with more butter. Grill until sandwiches are heated through.

Top each grilled sandwich with additional Mornay sauce, a fried egg, and sprinkle with microgreens.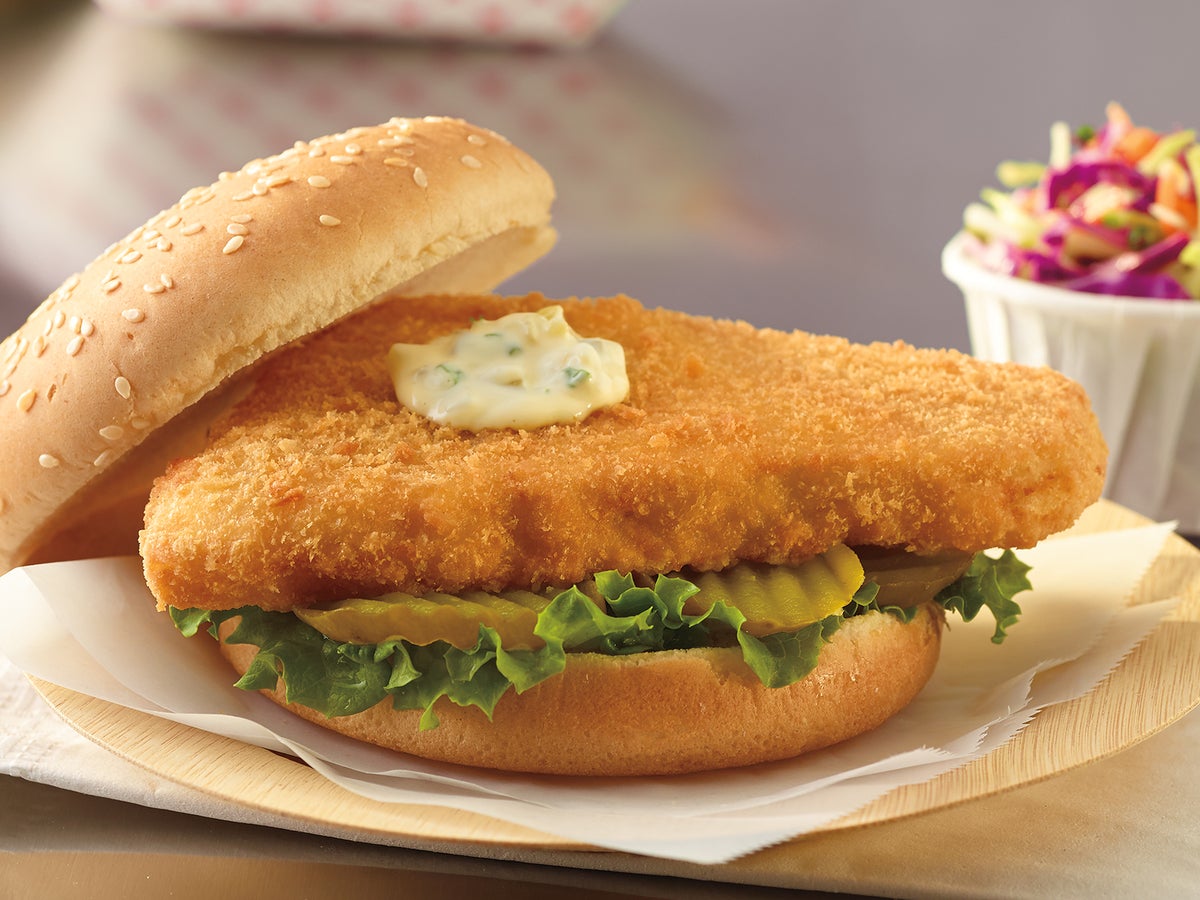 Crispanko™ Alaska Cod Portions 4oz Wedge Shaped
Learn More