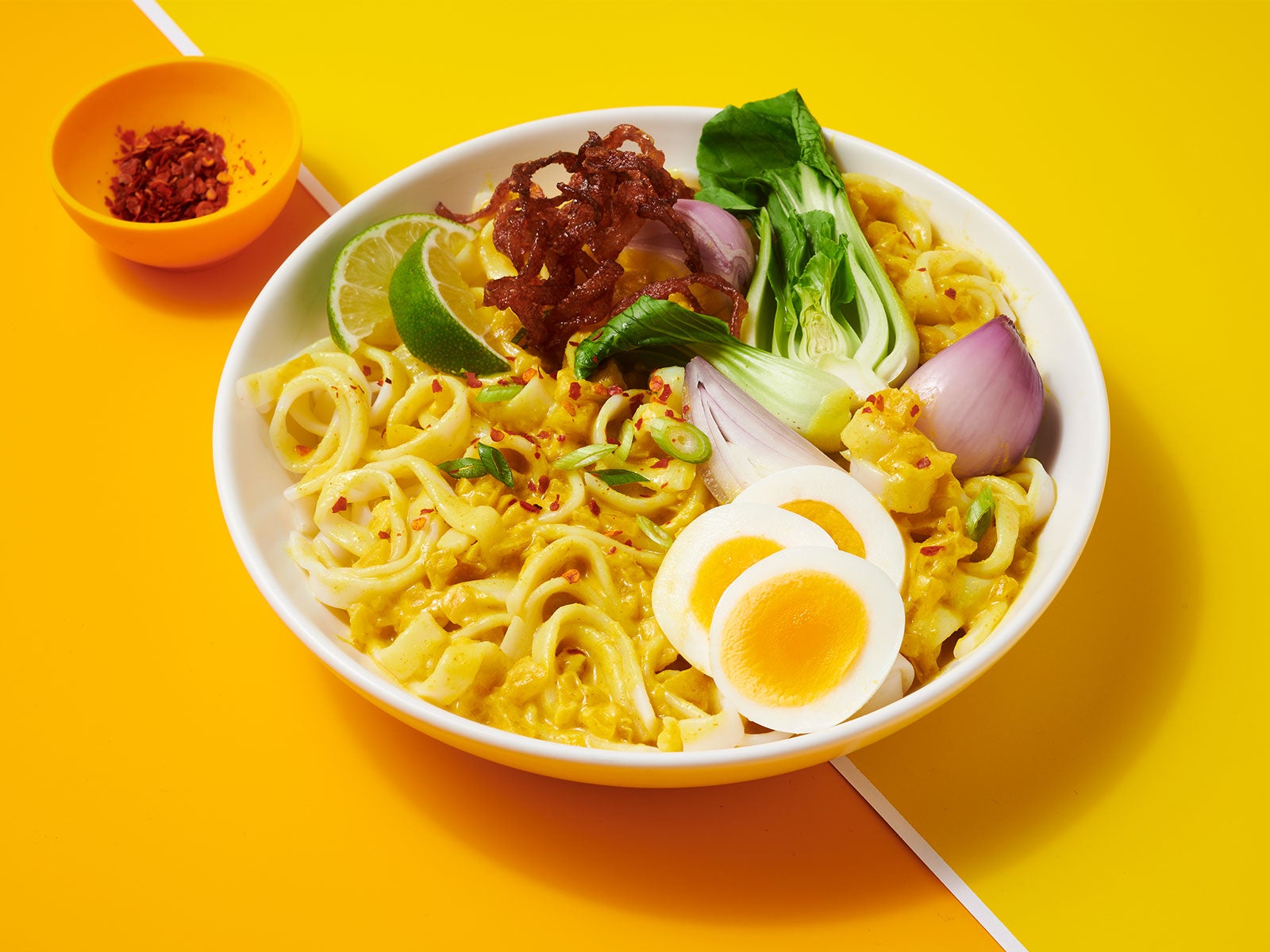 Burmese Coconut 10g Protein Noodles™
12 servings
Ingredients
1/4 Cup Fish Sauce

3/4 Cup Peanut Oil

2 teaspoons Turmeric

20 oz Onion, finely chopped

1.5 oz Garlic, minced

1 teaspoon Paprika

4 Cups Chicken Broth

3/4 Cup Roasted Chickpea Flour

2 Cups Coconut Milk

10 Each Shallot, peeled and sliced in half lengthwise

2.5 lb Package 10g™ Protein Noodles (10lb case) 7929692800

5 Each Hard-Cooked Eggs, sliced

Garnish Scallions, thinly sliced

Garnish Lime Wedges

Garnish Thai Red Chili Pepper, thinly sliced
Directions
Heat oil in saucepan and sauté turmeric with onion until softened. Add garlic and paprika and cook. Add broth and bring to a simmer.

Dissolve chickpea flour in 1 cup water and whisk into broth. Simmer until it thickens slightly. Add coconut milk and shallots and cook until shallots are tender. Season to taste.

Dip noodles into hot water and drain.
To serve: divide 10g Protein Noodles™ between 12 bowls and ladle soup over noodles. Garnish with eggs, scallions, coconut, lime wedges and red pepper.