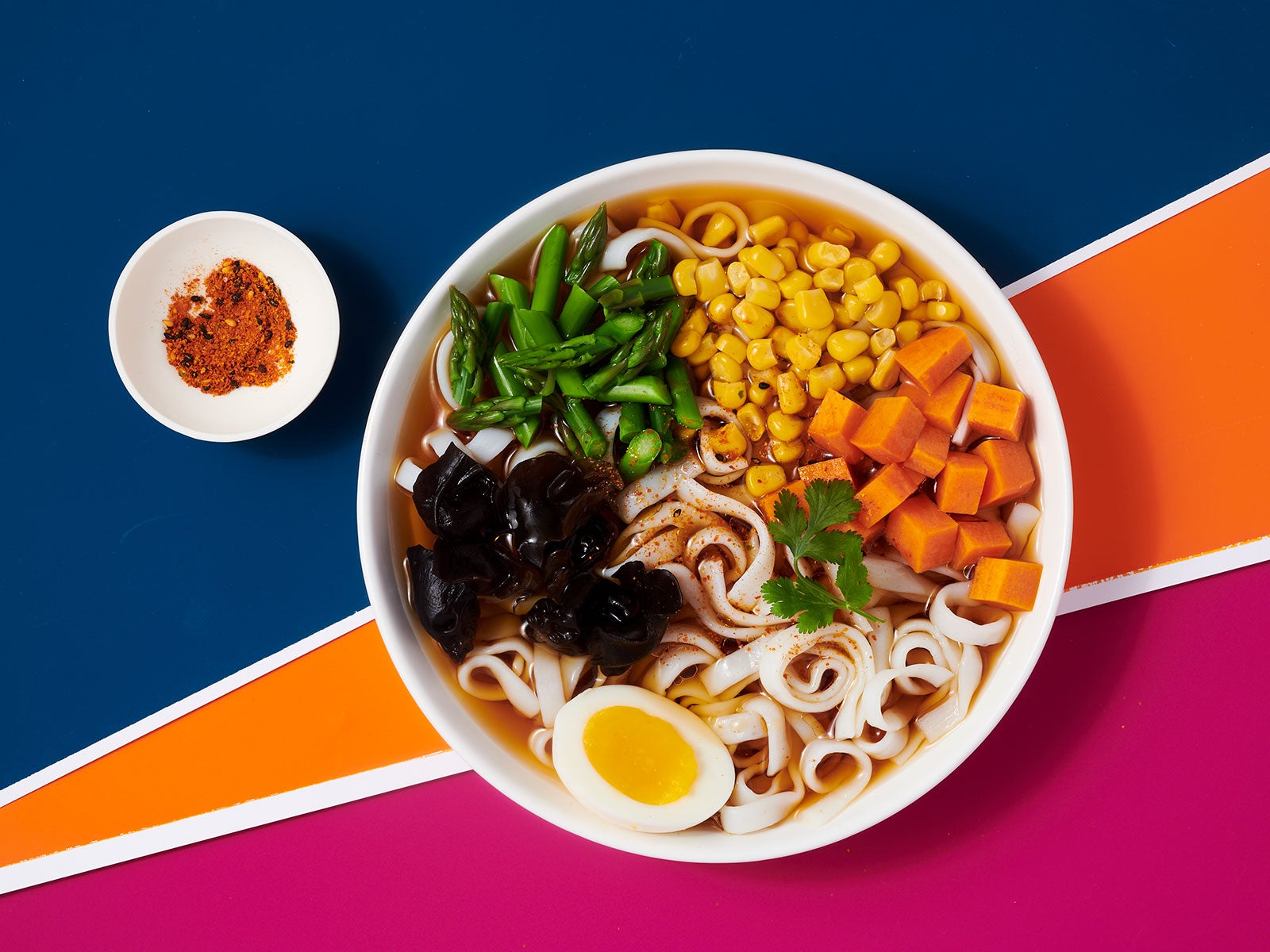 10g Protein Noodles™ Vegetable Udon
10 servings
Ingredients
12 Cups Water

1-2 Cups Udon Soup Base

3/4 Cup Soy Sauce

1/3 Cup Yuzu Juice

1 lb Fresh Asparagus, cut into 2-inch diagonals

1 lb Sweet Potatoes, peeled & sliced 1/2 inch pieces

2.5 lb Package 10g™ Protein Noodles (10lb case) 7929692800

3 oz Corn Kernals (thawed if frozen)

3 oz Japanese Wood Mushrooms, soaked and trimmed

10 Each Soft Boiled Eggs, peeled and halved

Drizzle Sesame Oil

Garnish Mitsuba

Garnish Shichimi Togarashi (7 Spice Blend)
Directions
Bring water to a boil and stir in soup base, soy sauce and yuzu juice.

Steam asparagus and sweet potatoes until tender.
To serve: divide 10g Protein Noodles™ between bowls and top with soup base, asparagus, sweet potatoes, corn, mushrooms and eggs. Drizzle with sesame oil and garnish with mitsuba and shichimi togarashi. Substitutions: Lime juice for Yuzu juice. Cilantro for Mitsuba.